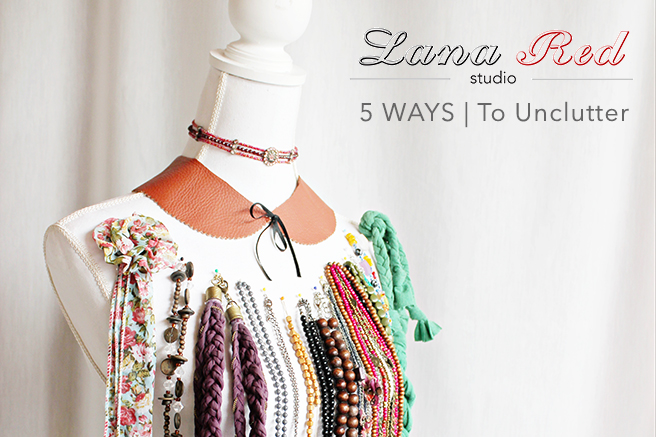 Chaotic? Messy? Lots of stuff? Trust me it's not just you, I think we can all relate to these clutter problems.
Because even though I am always a bit embarrassed to say, that I love to organize( It always seems so 'un'-artsy ;) I still had a pretty messy workspace for a very long time!
A big part of organizing it all is to sort the clutter that has been piling up in your home. And it doesn't have to take long, but once you've done it it will save you a lot of time on the long run and for me personally, it gives me more room in my head.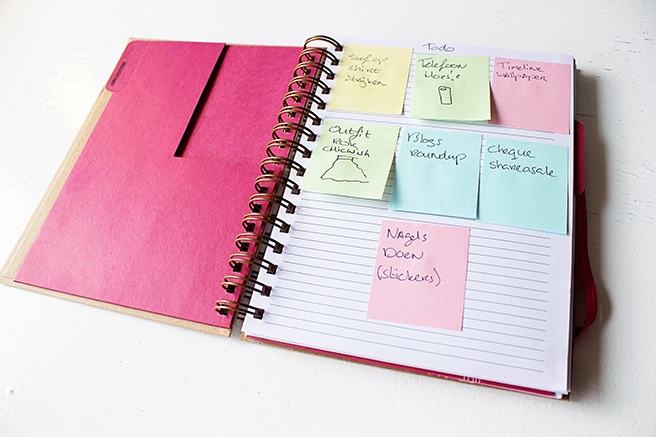 AN UNCLUTTERED MIND–  The best way to unclutter is to start with your head. If you have multiple projects going on or have a busy social life, it's best to find a system to organize everything. I organize all my project ideas in a

book

with post-its and order it by category. It's perfect, I can rearrange the post-its and remove them when I am finished. You can use this method for everything and arrange it in so many ways!
Another very important thing to unclutter is your computer! It will save you many minutes/hours/days to keep everything in order. I designed a special free

desktop wallpaper

to organize my folders and I can't believe I ever lived without it!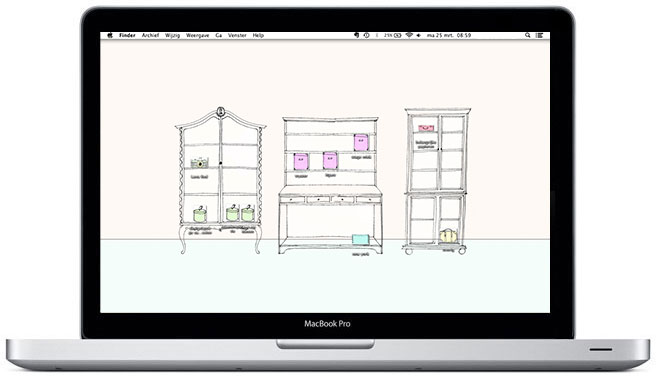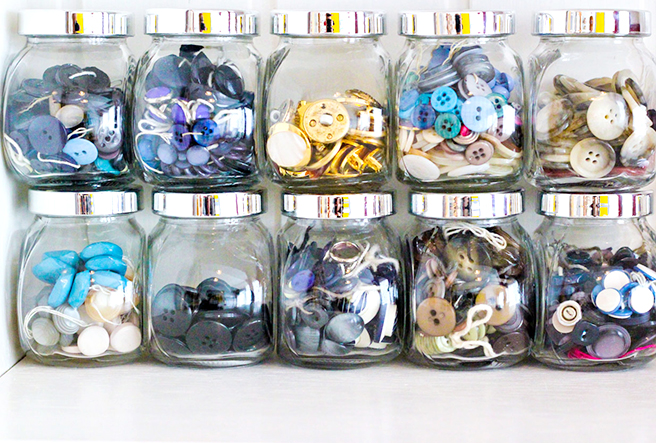 SORTING– I have a LOT of stuff! And that means that I am constantly trying to find new ways to store everything. And over the years I found that it's best to sort everything to keep track of it all. 
And sorting can be done in many ways, for example: by color, material, size, etc. 
Above is an example of my button collection, I bought these cheap pots in the kitchen section from

Ikea

 and figured they would be perfect to sort my buttons!
But it's not just craft supplies that can be sorted, just think of clothes, shoes, bags, books.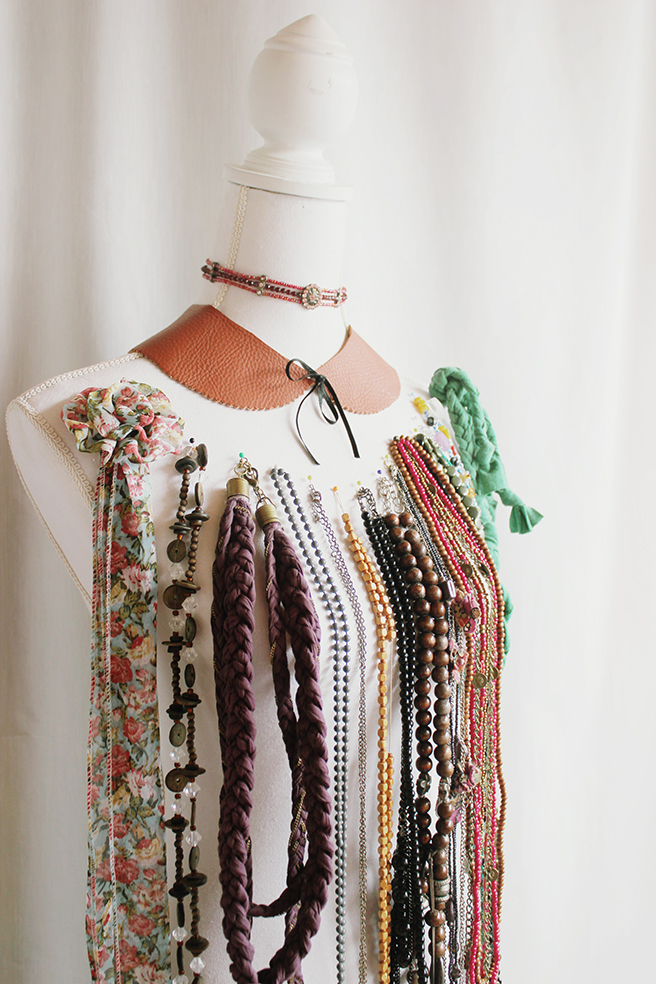 JEWELRY– I wonder if any woman ever found the real cure for tangled necklaces:) I hope to think that my solution is getting pretty close. I always try to give things multiple purposes to save space. And my mannequin is one of those things that always gets in the way and actually doesn't really fit in the room, but I do need it.. So I gave it another purpose: as a necklace display! 
It will still be in the way, but now at least it looks pretty! 
Another way to display your necklaces is to place them in empty picture frames like

this

.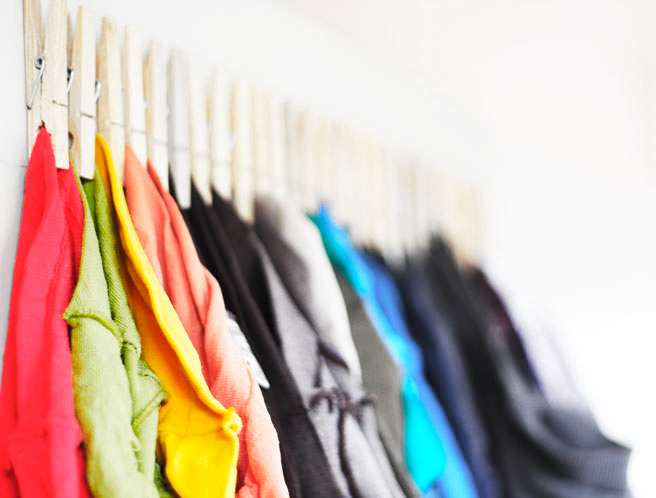 SAVING SPACE– There are so many ways to use space in your room or home that you normally wouldn't think of using. Like the wall behind your door, the side of you closet, or even underneath your bed. 
I came up with this

idea

to arrange my scarfs and tights by hanging them on clothespins. But besides arranging them, I discovered that there are many places to hang them! First I had them on the outside of  my closet, because that side was not very visible. And right now I placed them behind the door of my room, because my door is almost always open (because of my cats:)) and that space is otherwise lost space.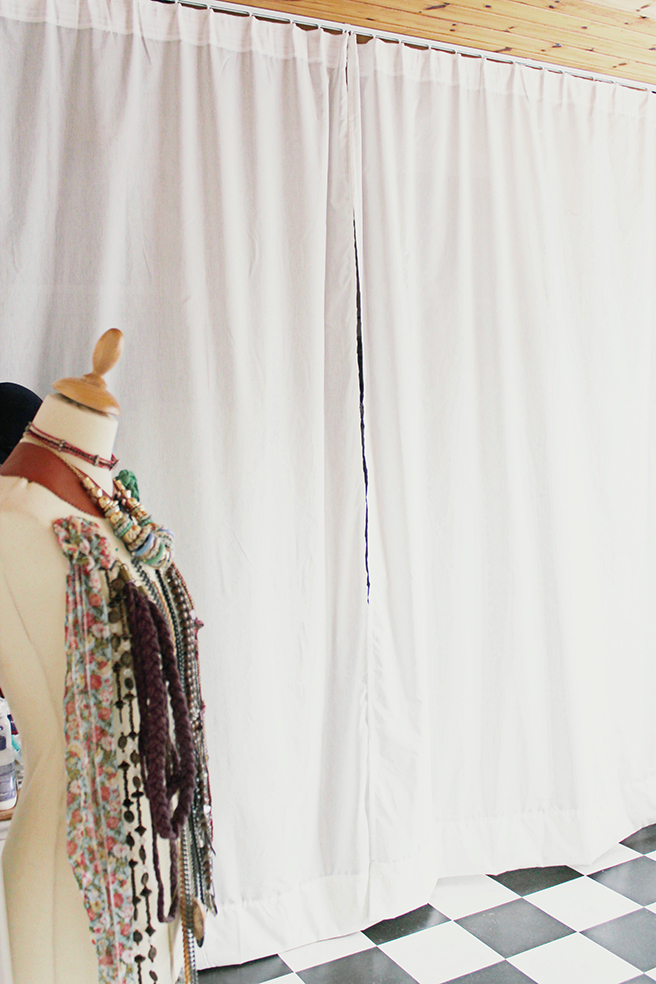 COVER– Ok, sometimes uncluttering is not enough. You can be as organized as humanly possible but it can still look messy if you have a lot of small items, which I know you do;)
I have this problem and I have been looking for a solution for a long time. Finally, last week I decided to give in and bought two long curtains and placed them in front of my closet (I took the closet doors out). This way I can store things on top and between my closets and not be annoyed with the messy look of it. 
And I am so glad that I did! Because it looks so much better! The room is a lot lighter and everything is still easily accessible. 
Have a lovely monday everyone! And let me know if you have more unclutter tips!