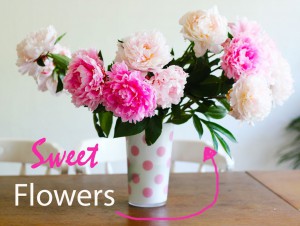 I am feeling a bit under the weather the last couple of days and am very frustrated about not being able to do my usual crafty business:(  
But two days ago I got these amazingly pretty flowers from a friend and they cheer me up every time I look at them. They are so gorgeous and they smell amazing! 
I'm hoping that I'll feel better very soon, because sitting still makes me come up with a lot of new ideas to post on my blog!