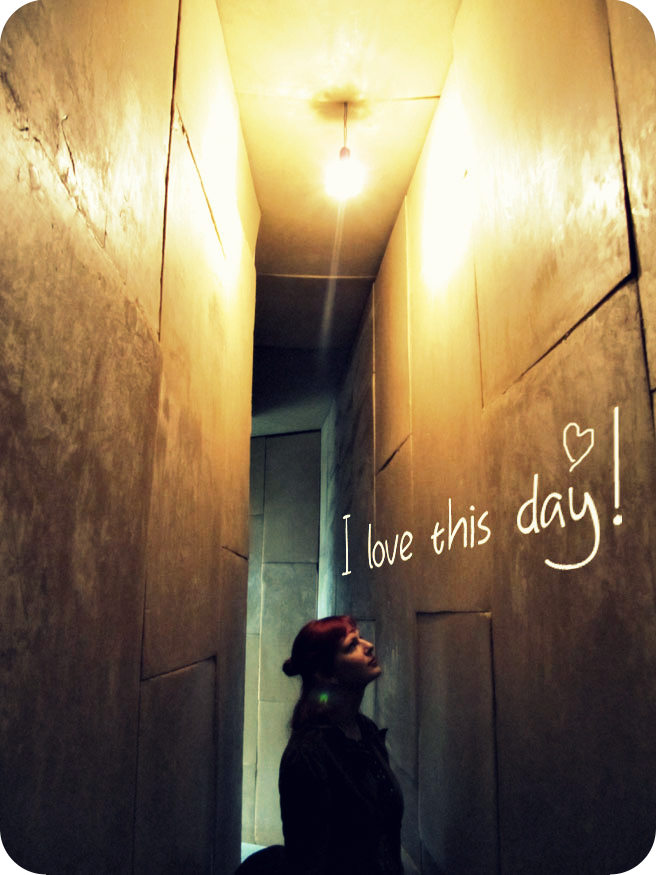 Some days are just perfect! I spend the day with my boyfriend and it was so much fun! He has been really busy lately, so it was definitely time to spend some time together. We decided to go out and explore a city that we both didn't really knew very well. And well let me just say, I ended up being 60 meters up in the air and I can definitely say that I saw the e

ntire

city!
First we went for lunch and a cup of tea in a lovely restaurant that had all these vintage pieces and a wonderful floor in the bathroom which I forgot to take a picture of:(
Then we visited a pretty cool museum, they had a room that was covered from top to bottom with beeswax (see image above), it smelled amazing!
Afterwards we remembered that we spotted a fair nearby the station and decided to visit it, and it was huge! It was so much fun and it had this wonderful vibe. My boyfriend eventually convinced me to join him on a 60 meter high giant's stride, and it was scary! You see me laughing on the picture, but I was totally scared!
We ended our day with a nice dinner and watching the sunset on the train ride home.
Pretty amazing day right?!
How was your saturday?xoxo Lana