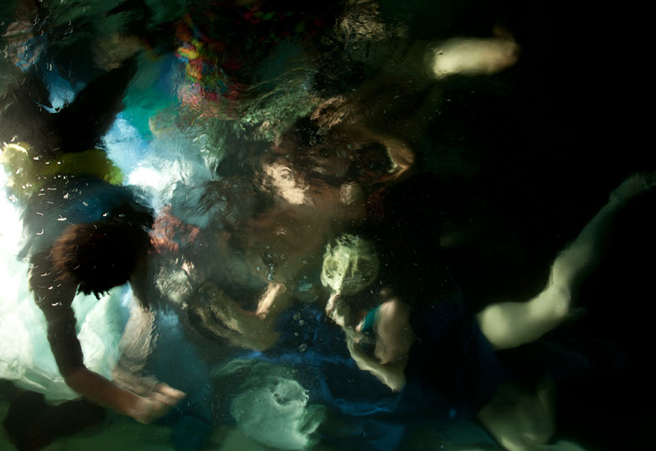 I found a couple of these images on

booooooom

and just love them! I am always fascinated by underwater photography, but I've never seen any underwater pictures likes these before.
These pictures were taken by

Christy Lee Rogers

, a self-taught photographer, that indulges in her obsession of water as a medium for breaking the conventions of contemporary photography. "Resembling Baroque paintings, her subjects bend and distort; bathing in darkness, isolated by light, and brought to life by ones own imagination.

Without the use of post-production manipulation, her works are made in-camera, on the spot, in water and at night.

"
Don't they just make you feel like going underwater and want to try out an underwater camera? I know I do!