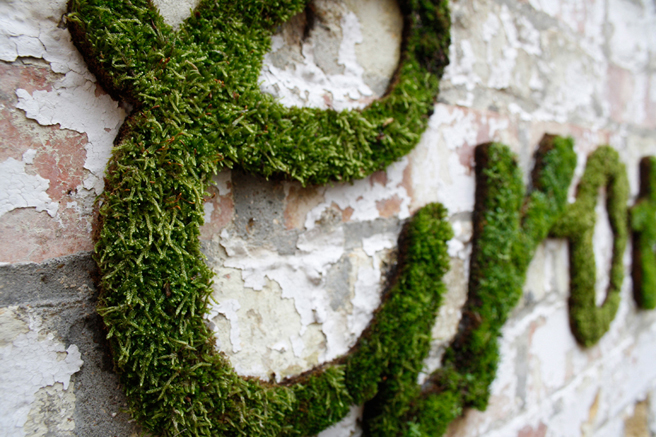 I have been seeing a lot of 'Moss Graffiti' projects on the internet lately and I was fascinated by how unusual and pretty it looks.
In case you haven't heard about moss graffiti: Moss graffiti is a way to create a wall art with moss, you use a special mixture, spray it on a surface in a chosen design and the moss will grow.
I also love how many people have made moss graffiti, from street artist to people that just like to get crafty.
I unfortunately don't have any proper wall in my garden to use this method on, but I've found the perfect moss graffiti tutorial for you

here
Here are some of my favorite moss art finds: