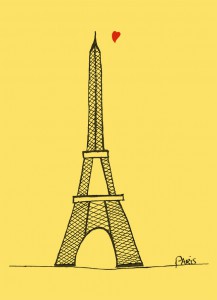 Drawing by me in the car :)
I am in Paris! Me and my boyfriend decided to take a spontaneous road trip to Paris, and it's wonderful!
We are only staying until sunday so it's a bit short and we are trying to visit as much of the pretty places as we can :)
I will of course let you know how it all was very soon!
Au revoir! And have a lovely weekend everyone!