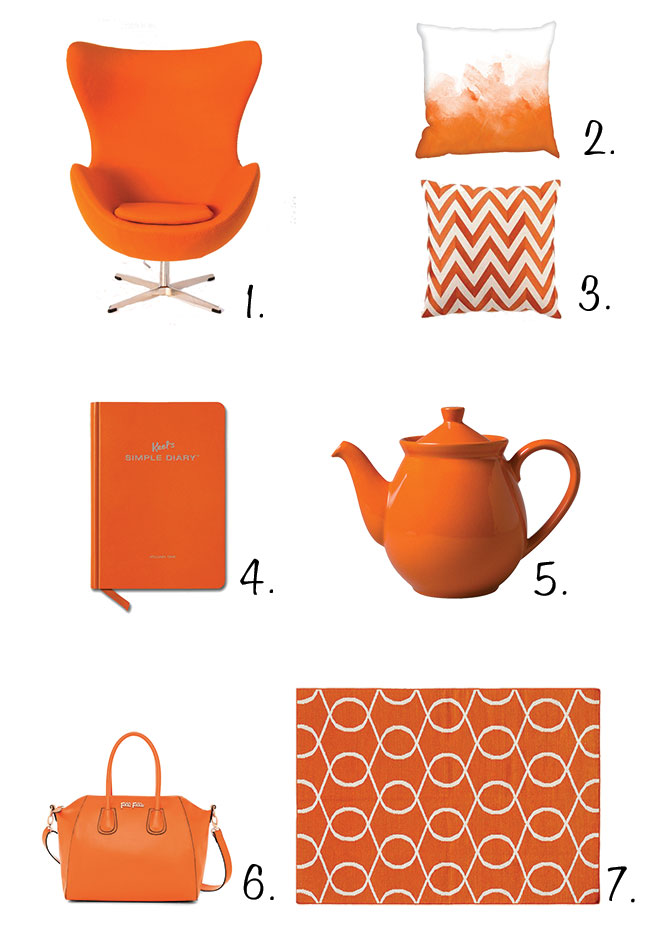 Tonight it's Queensnight in Holland and tomorrow it will be Queensday!
This means that everybody in Holland (well, almost everybody) will be dressed in orange and celebrate the birthday of our queen.
And since orange is one of my favorite colors, I thought I'd match the current street style of the Netherlands with some fun orange home decor pieces!
Have a wonderful (Queens)day everybody!