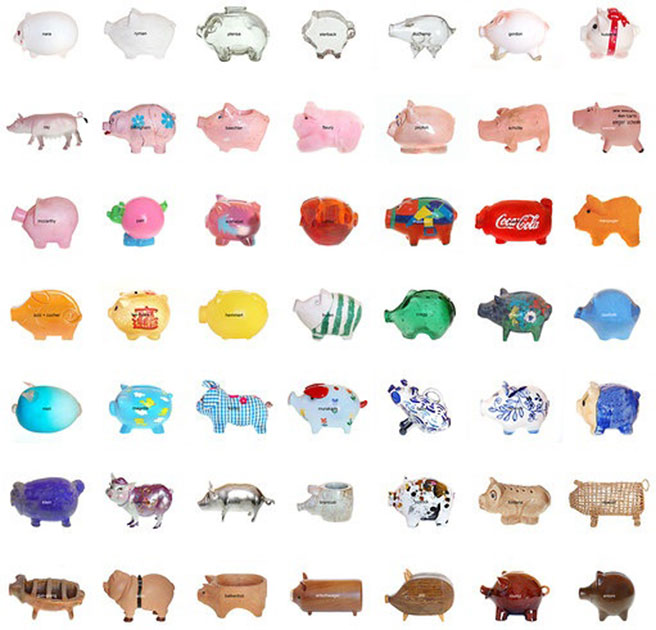 Victoria Campillo

is an artist that creates series of photographs that number in the hundreds. In many of her series, she combines the style of important modern artists and everyday objects in an almost schizophrenic way.
I discovered her work when I was at the press launch of

The Green Touch of Spain Pop-Up Shop

. And I was surprised that a pair of boxer shorts reminded me of the famous artist Rothko:)
It is amazing how she can make a pair of boxers, pig statues or even a man dressed in pink, be in the style of these famous artists.
There is something that's a bit unusual about her work, but I just find her amazing!