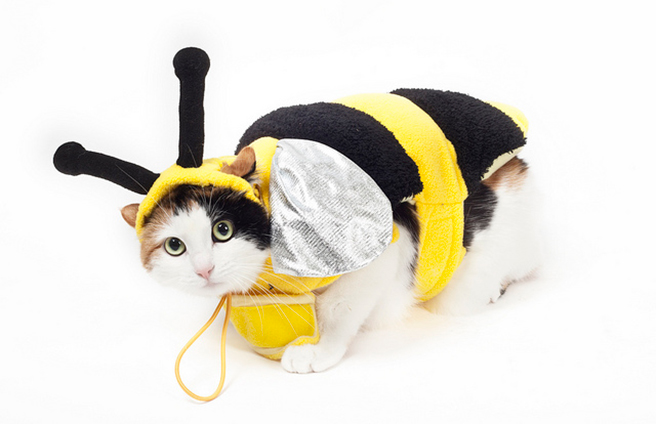 This last week has been so exciting and hectic that it has made me a bit of an absent blogger.. I have designed a theater decor that involves a huge flower garden in someones living room! It is going to be so great and pretty, but is a bit of a challenge :)
I am also helping a fabulous artist with making costumes and assisting on photoshoots, which is so cool!
Sometimes I just wish that a day had many more hours, so I could keep on posting DIY's 7 days a week :) But for now I am treating you to a super cute cat in a bee costume, because busy bees can be cute too;)
And don't you worry, because there will be a new and very fun post tomorrow!
Have a lovely (calm) weekend!