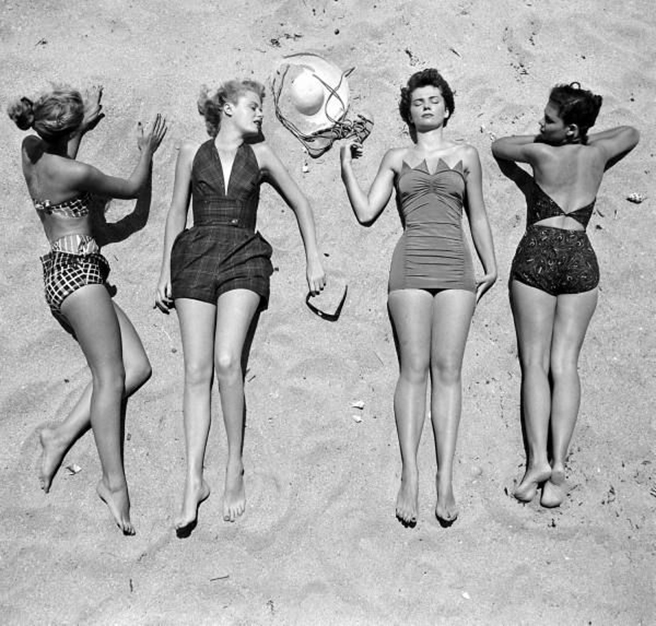 Hot days like these just make me want to grab a vintage bathing suit and run around on the beach! And I just love how creative everybody gets with there outfits on hot days like these, to keep themselves cool!
I just wish that the summer would last forever… oh well.. since Holland is not the perfect place for long summers, lets just look at pretty (vintage) photos of those 'good old days'! ;)
Have a wonderful warm weekend!