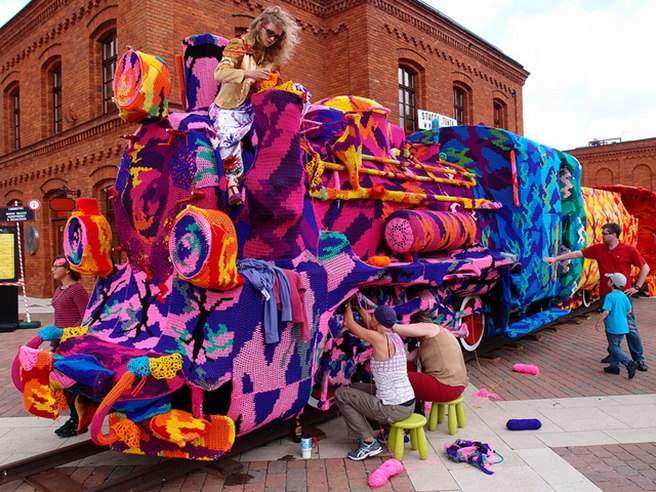 I think I just fell in love with this amazing artist: she has crocheted the craziest things, wears extravagant outfits, lives in New York City and uses many bold colors in her work! What's not to love!
Agata Oleksiak (Olek) was born in Poland and currently lives in New York City. She crochets and turns her work into art, she uses her everyday life as an inspiration and definitely has no limit when it comes down to
crocheting, and we really thank her for that!
If after the following images you still can't get enough of her work, like I did than check out her

website

!