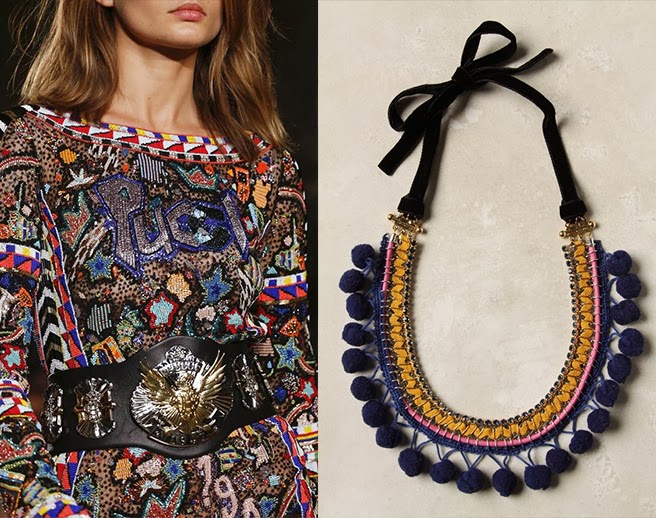 For as long as I know, I'v been a fan of the western look on folkloric textiles. I am always amazed by the combinations of patterns, fabric and layers of clothing that makes folkloric fashion a world of it's own. Many designers have done their own version of folklore and have experimented with the traditional look combined with a simplistic modern touch. I have done a very fun photoshoot for my new outfit post inspired by folkore fashion and combined it with as many colors as I could find in my wardrobe:)
I will share the pics with you tomorrow.
But for today I would like to share some of my inspirational finds for the shoot.
Enjoy, and see you tomorrow!