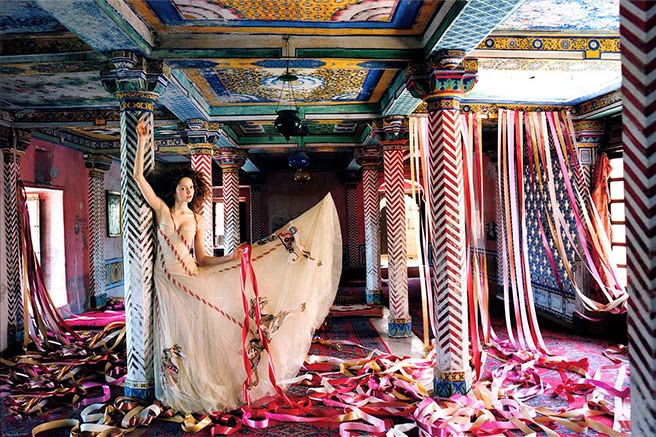 This week is a pretty important one for me, because besides it being the first week after the holidays it's also the first week of my final schoolproject before I graduate! This means that I have to choose a theater play and design the costumes, stage, lighting, etc. for it.
I am so excited and scared at the same time, because I can go as wild as I want with the designs, but it's harder than you think to have all the options in the world, I just cannot choose!
So I have been browsing through books, Pinterest, magazines and a lot of designers websites to see what inspires me the most. And I just love this part, because the work of all these amazing people puts new ideas in my head, that I would't have thought of before seeing the pictures today.
My favorite inspirational images are from Tim Walker, a very famous and amazing photographer. He has a lot of work on his

website

, but I choose to show you the work he did for

Vogue

. Just because it's fashion and who doesn't love that:)