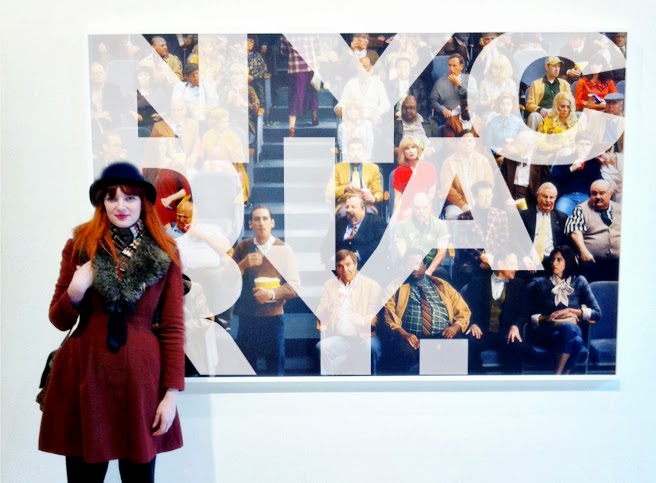 Yes, you are not wrong, you are not looking at an old post from last year but you are looking at my new NYC Diary 2014!
For the people that missed it: I went back to NYC last week to get new fun inspiration, visit friends and most of all work on my graduation assignment. I am only staying for a little less than 3 weeks and today is the 8th day of my trip!
Here are some of the things that I did last week: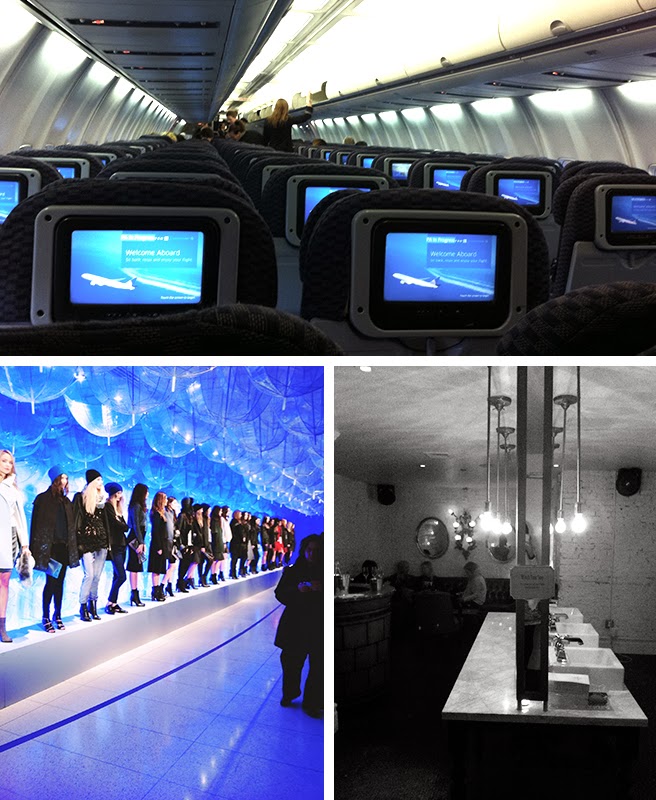 My first day was the busiest and craziest day I've had in a long time. I had to get up at 5 am to go to the airport, say goodbye to the boyfriend, cats and warm bed. Then when I arrived, I went to my friend in Brooklyn who has been extremely nice by letting me stay at her apartment. 
Then I had to change in my prettiest dress, because Jenni from

Ispydiy

invited me to the Elie Tahari presentation for the New York Fashion Week!(which was an amazing experience)
And to finish the day, I had a birthday diner in the city at this very fancy and hip place. The black and white picture (above) shows the restrooms, which had a champagnebar, lady that pointed the vacant restrooms, perfumes, and a seating area. I felt very posh:)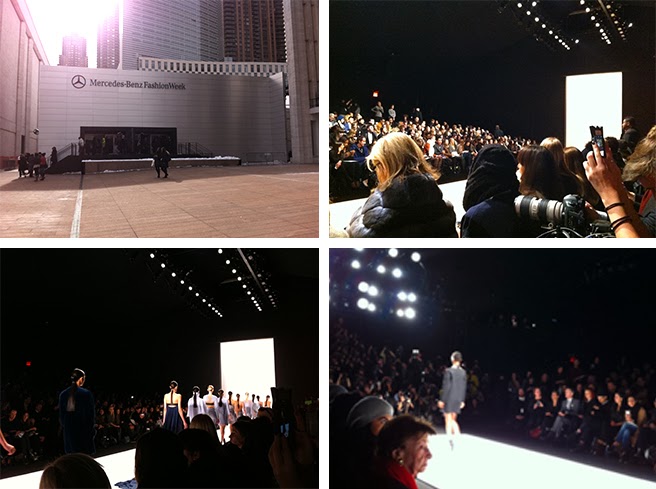 The Elie Tahari presentation wasn't the only fashion week event I went to, because the next day I had a ticket to the KaufmanFranco show! This was at the Lincoln Center for New York Fashion Week.
It was the first big runway show I ever went to, and it was amazing to be sitting on the second row between all these fashion people!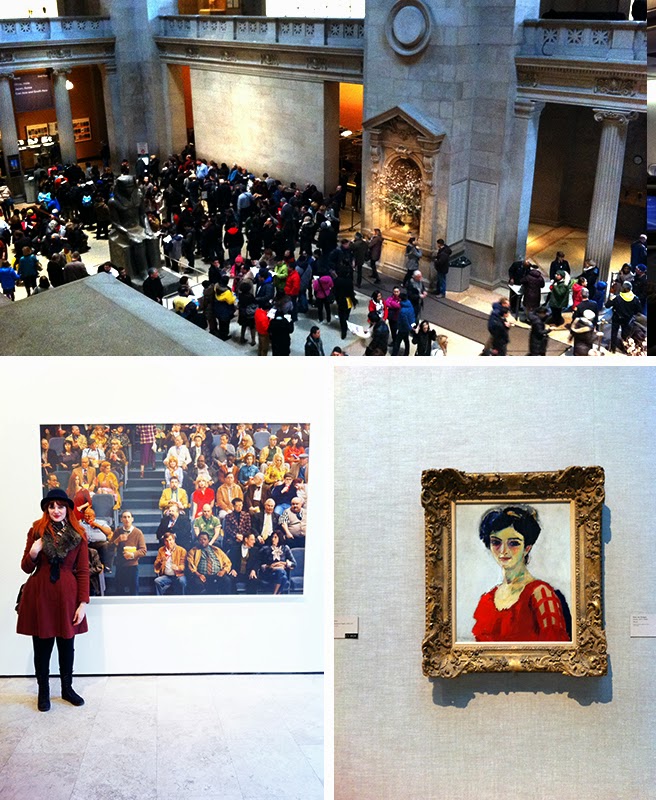 I'm mainly here to do research for my schoolproject, so that means that I have been visiting museums and galleries everyday to get inspired and figure out what it is that I would love to make. 
– And one of my favorite paintings which always excites me to see in real life:

Maria

by Kees van Dongen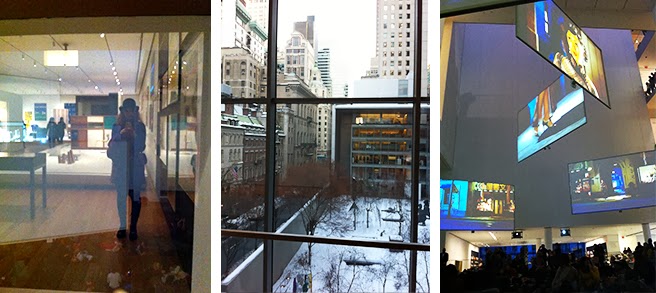 And than there is of course the MoMa. A very pretty museum in New York City's midtown. There was an amazing video installation by

Isaac Julien

.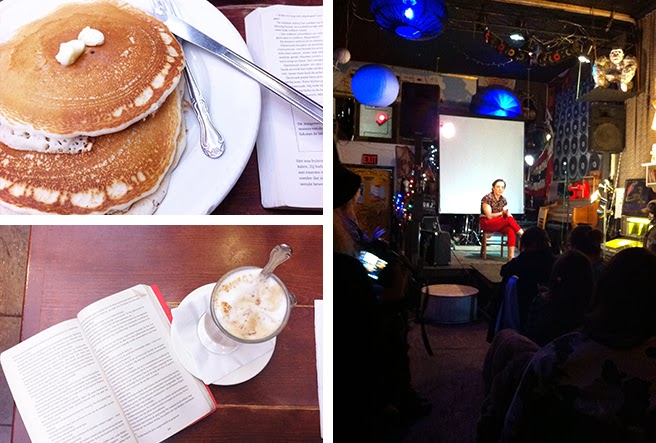 And then you're asking: is that all you did, go to museums? Well, no I did a lot of other things (mainly eating pancakes and drinking coffee). And at night my friend and her roommates would invite me to all of these fun theater nights.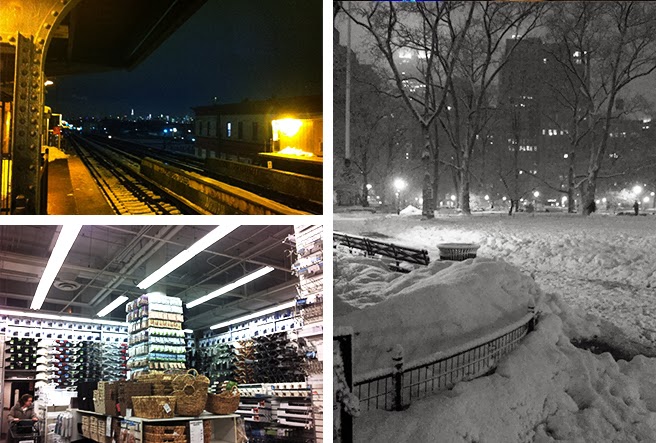 But most of the time I have just been walking around (in the snow) admiring this beautiful city and it's sometimes crazy things (like selling a million different clothes hangers in this store. (which to me seems a bit unnecessary and fun at the same time!)
I hope you also had a wonderful week!