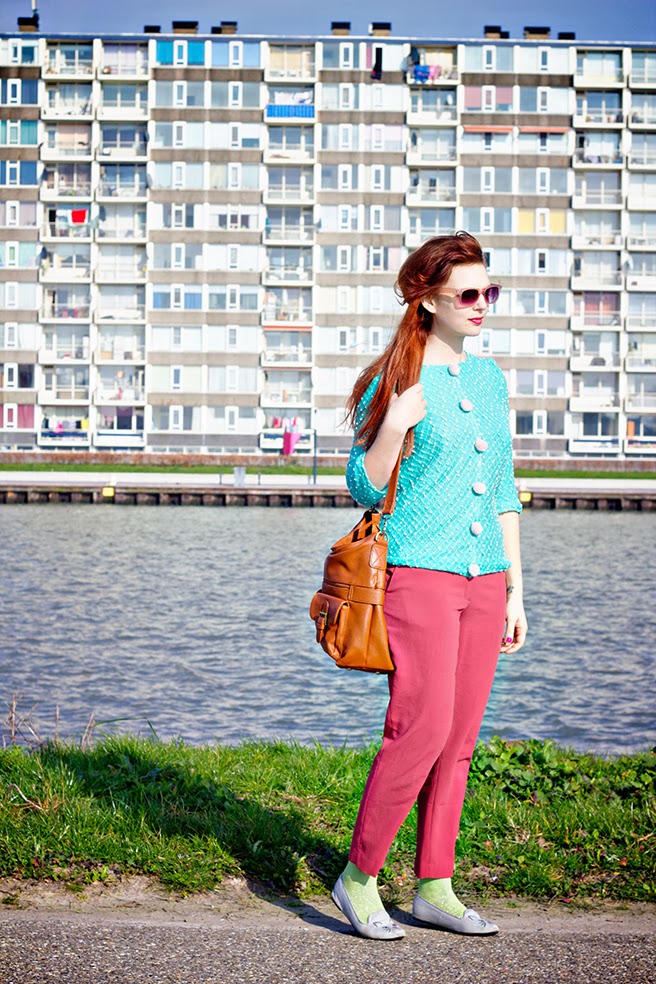 I don't know about you but my favorite season has always been spring, because it has the best beginning: I love the moment when I wake up and feel that it's warmer outside, go to my closet and feel the strong need to wear as many colors as possible! I usually don't even care if the colors match, just as long as they are fun and suitable for spring.
Whenever I pick different colors and know that they are maybe not the best combo, I do look at the materials and make sure that they also vary, because to me, whenever you mix colors and materials it looks intentional and that way you can get away with almost everything! So here's my color combo for today: green glitter socks, pink pants, soft blue sweater (with pompons!), brown leather bag and to top it off, cat slippers.
What will your first spring combo be? let me know!
Have a lovely weekend everyone!