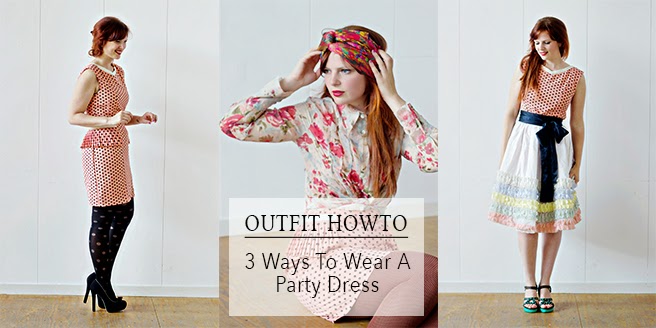 Playing dress up is always so much fun to do! and I just loved to get the opportunity to mix and match with this gorgeous

dress

from Pepaloves!
I must be honest here, I cannot complain about the size of my wardrobe. But I do find myself wearing a lot of the same items just because it's easier to pick something you wear regularly, then to come up with a whole new outfit every single day. 
As a solution I came up with using a few pieces I wear frequently and combining them with things I even forgot I have. This was so much fun to do, and I felt a lot less guilty of having so many pretty things that I really don't wear enough.
With this method, you can pick one item that might be a little bit to overdressed for during the day, like a party dress, and dress it down or up with the help of things everyone will have in their closet!
---
 OUTFIT HOWTO | 3 Ways To Wear A Party Dress
---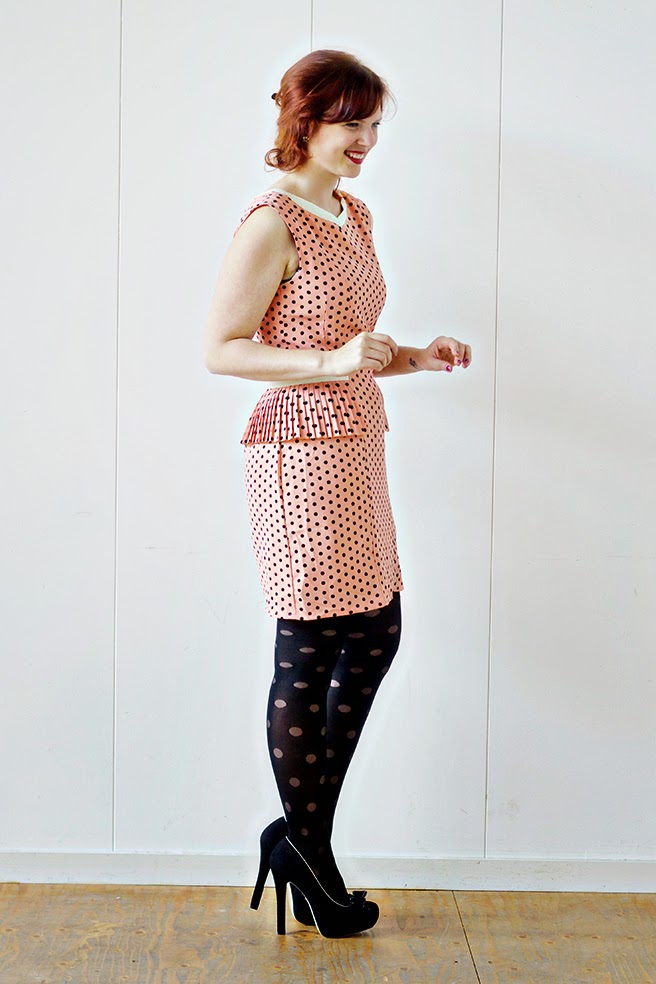 The Classic Look
Style your dress with some high black heels and fun dotted tights and put your hair up to create a classy, simple look. If your dress is less colorful than mine, you can choose to go bolder with the shoes or tights. For a more neutral look, try sheer tights or pretty shave legs :)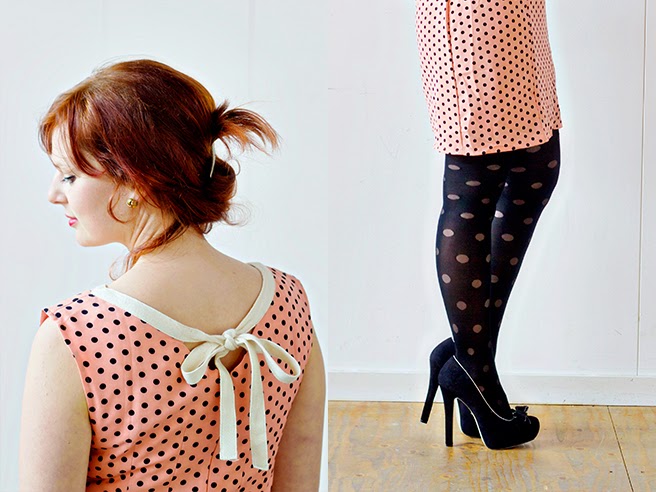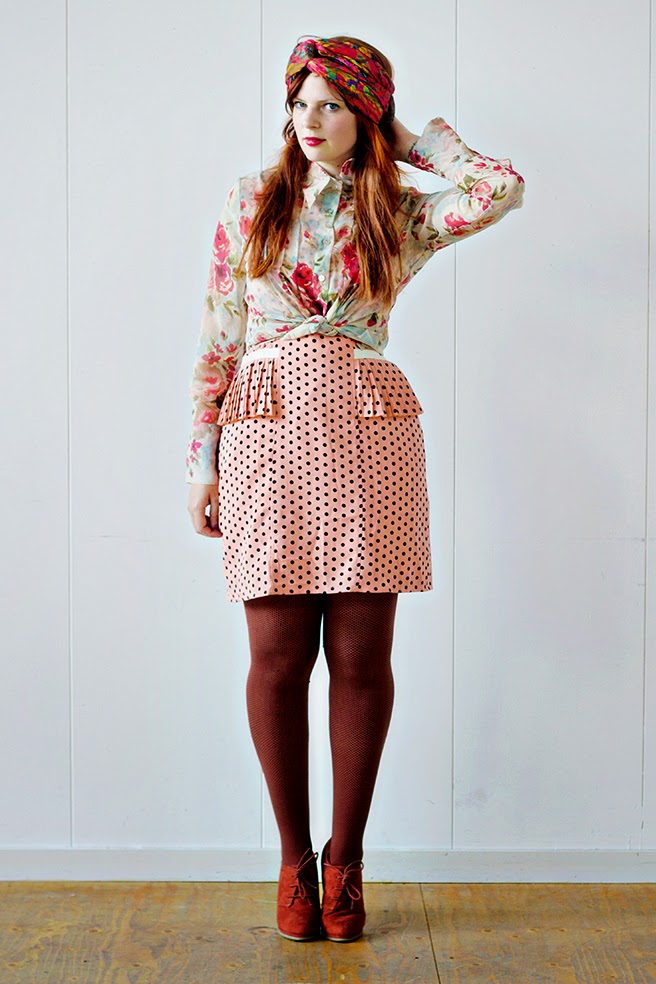 Bold Prints & Colours
Why not turn your dress into a statement and go all the way? Try different prints on top of each other (very fashionable right now!) or use different colors and materials. Another way to go, is to choose one color palette and stick with it in your entire outfit. This will make it bold, but also harmonious.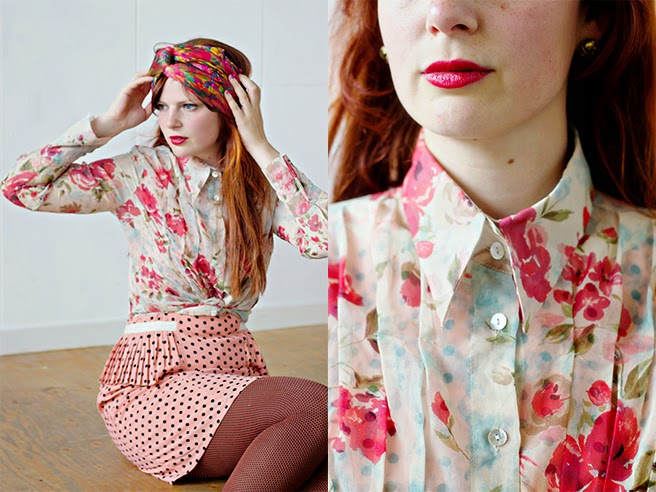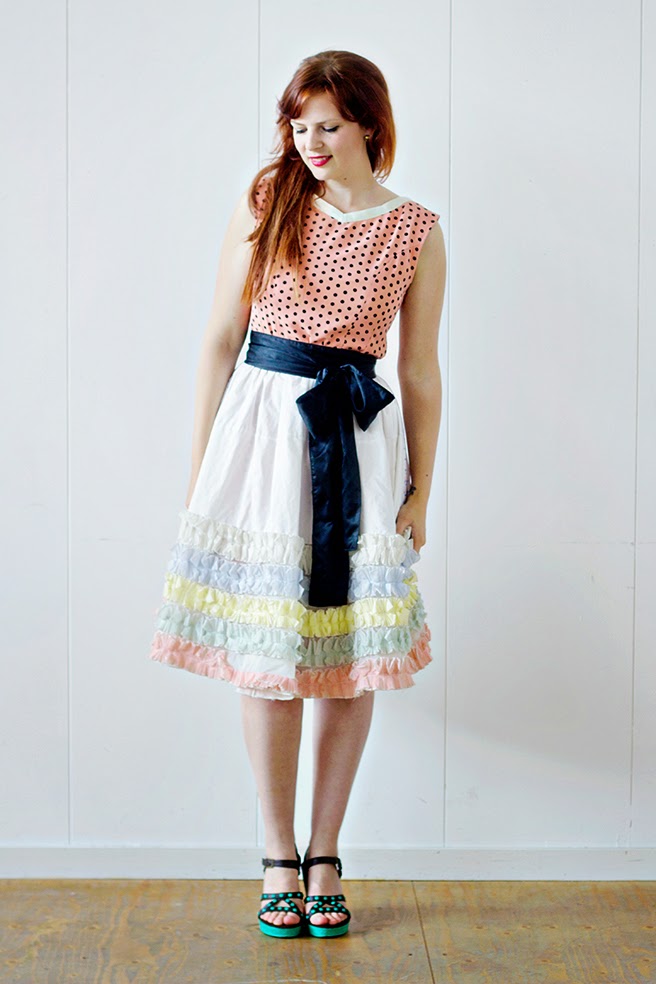 Playful Summer
Wear a flowy skirt over your dress and comfy wedges to create a playful summer look. I completely forgot that I had this skirt, and always found it a bit too much, but in combination with the black ribbon and open shoes, it feels a lot less theatrical.