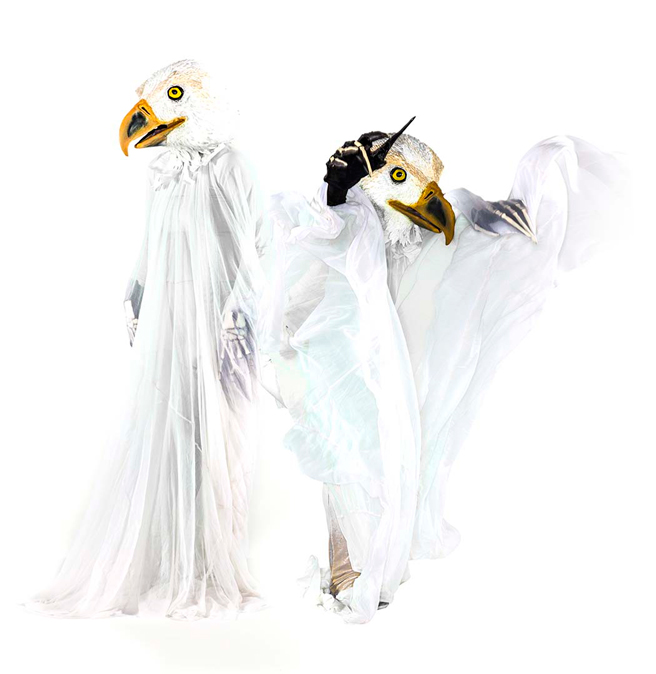 Today I am sharing the gorgeous pieces made by

Renata Morales

. Not only am I in love with the fabrics and designs, but the photography is what truly captures the movement and atmosphere of the pieces.
I came across her website while browsing the internet, looking for the person that made the fantastic outfits for one of my favorite bands, Arcade Fire. Guess who designes them? :)
It's always inspiring to me, when fashion, theatre, music, and photography combine their strengths and create these new art forms!