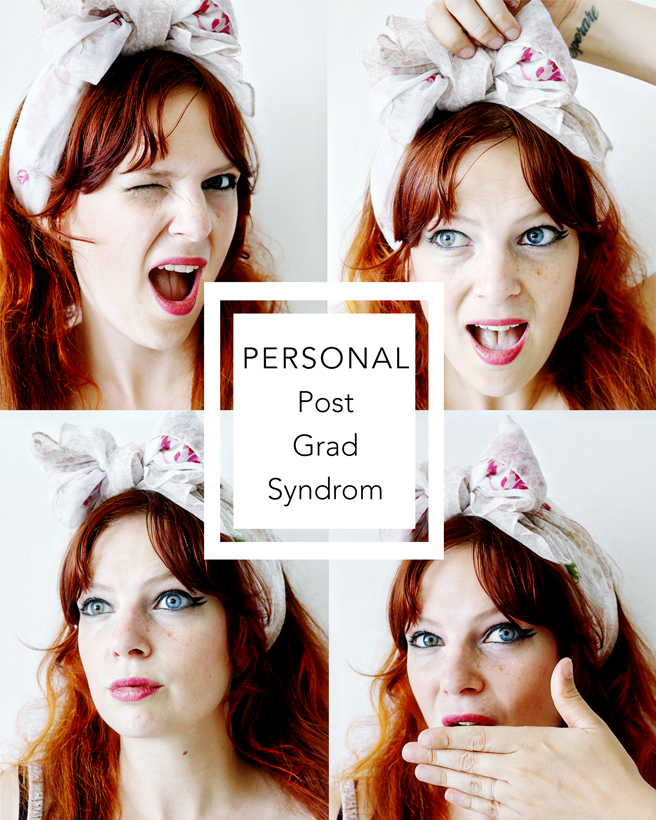 Wow, I can't believe it's been so long since my last post! I have been getting questions whether there was something wrong with the email subscriptions, because it has been "so quiet". Not to worry, there has been nothing wrong with that, I have just been taking a short break from, well, everything.
Post Grad
As you know I graduated this summer, and I have been very fortunate to get an amazing project to work on straight after my graduation(more about that later). It has been very busy, and I guess it was too busy to make me realize how different my life is going to be from now on. I have been in school for such a long time and I only now realize how much stability that gave me.
I took some time to just figure out what I want to do now. When you're in school you choose a program or course that suits you the most and you work as hard as you can to succeed in that. But what happens after you succeeded in school and graduated? 
I made the choice to study theatre design and I still love it! But I wouldn't be me if I didn't question everything:) So now that I have calmed down a bit after a few 

'post-grauation-freakouts'

 moments, and took some time for myself I started to make lists again. Like how they teach you in school. Lists of dreams and goals, just to help me remind me of what makes me happy and what I would like to do next (eat cakes),  in stead of what I have to do (make money).
Reflecting
Reflecting can be very hard, and while you are in the reflection-mode it's not the best place to be in. But afterwards it always makes sense that you had to go trough that to realize what you really want. I am not there yet, because my lists seem to be getting a little bit too long;)  But I am getting there and I find myself being more calm and most of all: I feel like making things again, just because it's fun to do! (and not because I feel obligated to do so)
Now before I start to sound a little bit too much like a post grad self-help-book, I just want to say that I still love what I do and especially this blog and you! are making me a very happy person!xoxo Lana