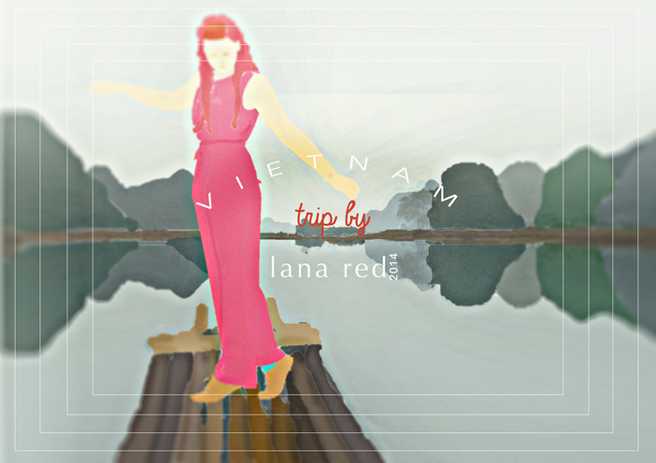 Guess what? I am going to Vietnam! 
I just booked my ticket last week and will be exploring the beautiful country for about three weeks! I am so excited! And the best part? I am leaving very soon! 
Don't worry I am not trying to make you too jealous, because there will be a lot of handy projects on the blog before I go:
– Because packing a backpack is a true skill that I am proud to say: excel in! 
– And you will never catch me wearing one of those

hideous

practical oversized fleece sweaters, so I decided to make one myself (in a bold print, obviously)
Be on the lookout for new projects and overly excited Vietnam posts this week on Lana Red Studio! 
Have a lovely day everyone!