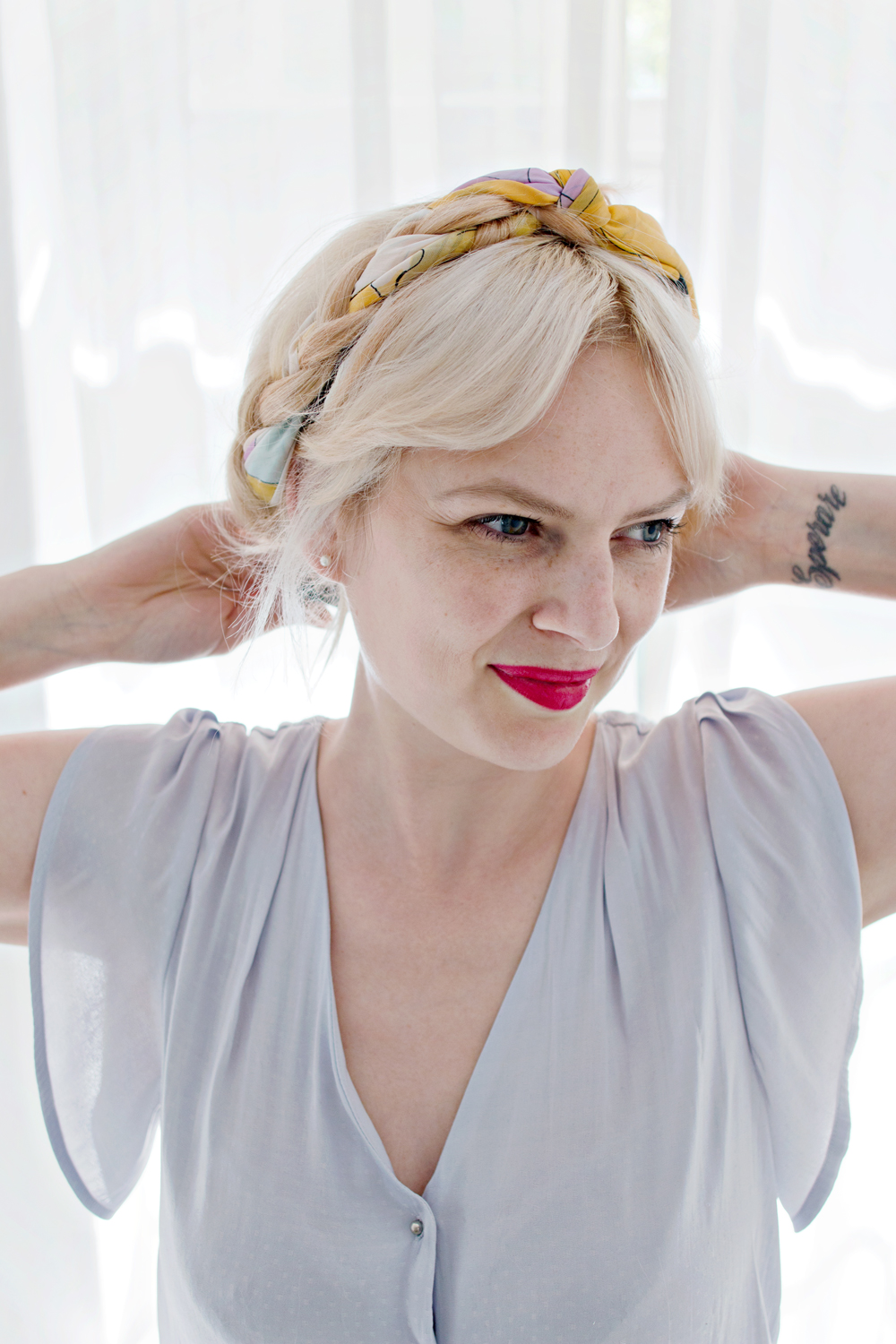 Today I have a special treat for you guys: the first LRS hair DIY video project!!
This one is pretty special (and nerve-wrecking) for me, because it is the first video where you can actually here me talk (in English!).
I am a big fan of girly hair tutorials, and I have posted many of them on this blog, but now that video tutorials have become so popular, I noticed that I am also guilty of not searching for photo-hair-tutorials anymore, but would go straight to youtube instead to find a quick how-to.
For this special video I choose to do a hairstyle that is one of my favourite updos for the warmer summer days: a 'Dutch' braided crown, but with a headscarf detail!
It is very easy and quick to do and since I often wear my clip-in hairextensions, it is perfectly suitable to integrate them into this hairstyle, like I did. Making it also possible for people with shorter hair to achieve this look!
Changing the style of the scarf, wearing it with bangs or without, you can adjust this hairstyle to your own taste and look! (which would also be very stylish at all of the upcoming festivals!)
Are you ready for the full video tutorial? Check it out here:
** Disclaimer of a new-to-speaking-in-youtube-videos blogger. This is so incredibly new to me, that it took me a while to get the confidence to make an English speaking video like this. So any advice or requests that you might have after watching the tutorial are more than welcome! I truly appreciate every comment and message (positive and other alike:)).
---
VIDEO DIY
---
Thank you for watching! And if you have a request for my next (hair) video tutorial, let me know in the comment section or shoot me an email!