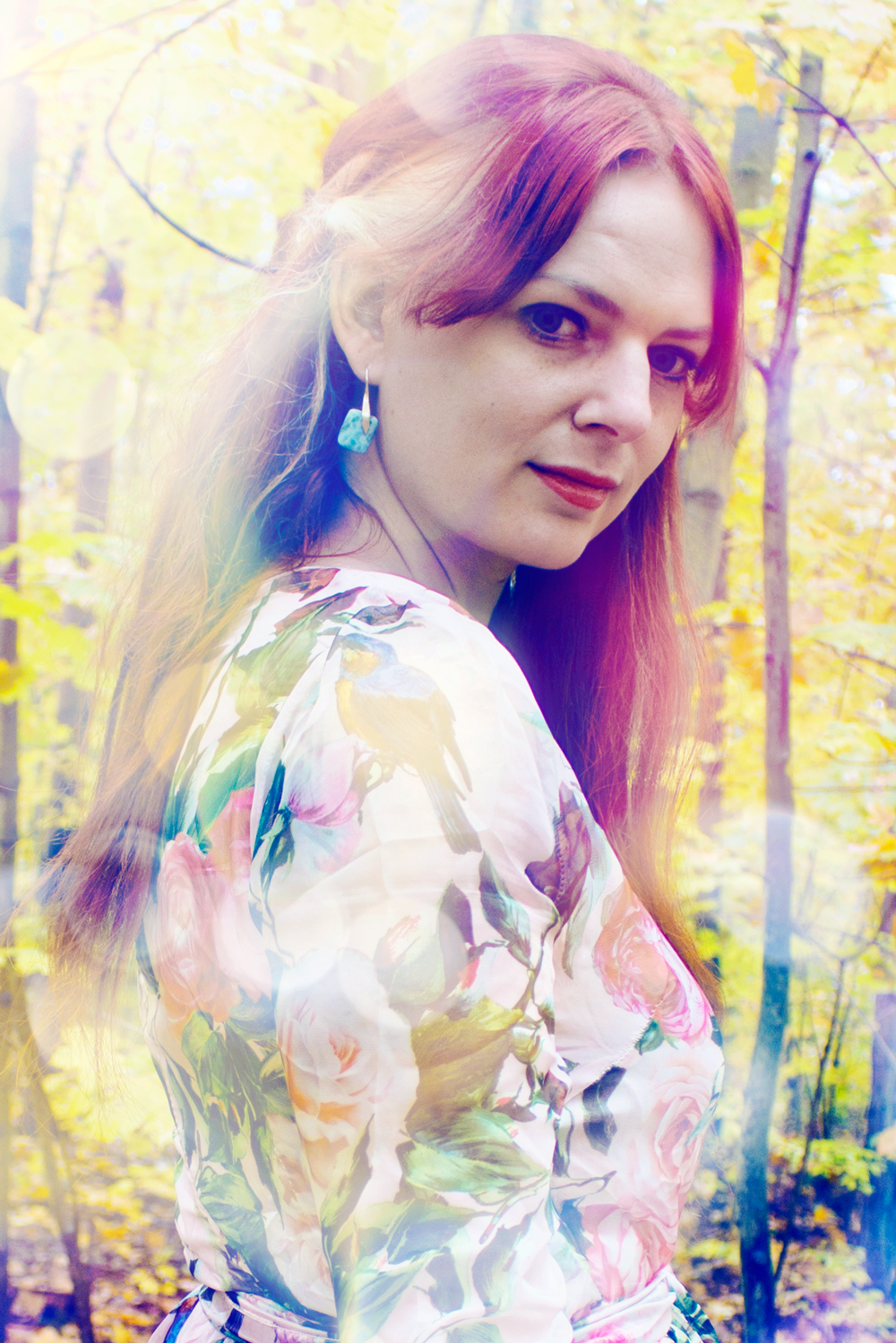 My love for Berlin just keeps growing with each new season. Oh how I loved that there are so many parks to enjoy in the summer, I have spend many hours, even days reading books in pretty parks.
And now that autumn really has arrived, it has turned everything into a fall fairytale. I never realised how much 'green' this city has, which I guess has now turned into a colour palette that would make pantone jealous.
Since the fairytale look can change into a winterwonderland at any moment, I decided to finally embrace one of my biggest procrastinated blogpost ideas and that was to take my new outfit photos outside! This might not sound scary to you, but.. as you might already know: I take all of the photos on this blog myself, including the outfit photos (yes, me with a remote in hand trying to look spontaneous;)
Me and my Tripod
Going outside and shoot pictures of me in public was way outside of my comfort zone, I tried it once before and the photos looked awfully forced and you could tell that I was too afraid and embarrassed because of people walking by.
I still wanted to give it another try though, I think it is a great motivation to overcome shyness (which I admit to suffer from) and a lot of my wardrobe just doesn't make any sense to shoot inside like sunglasses or rainboots.
The story continues below ↓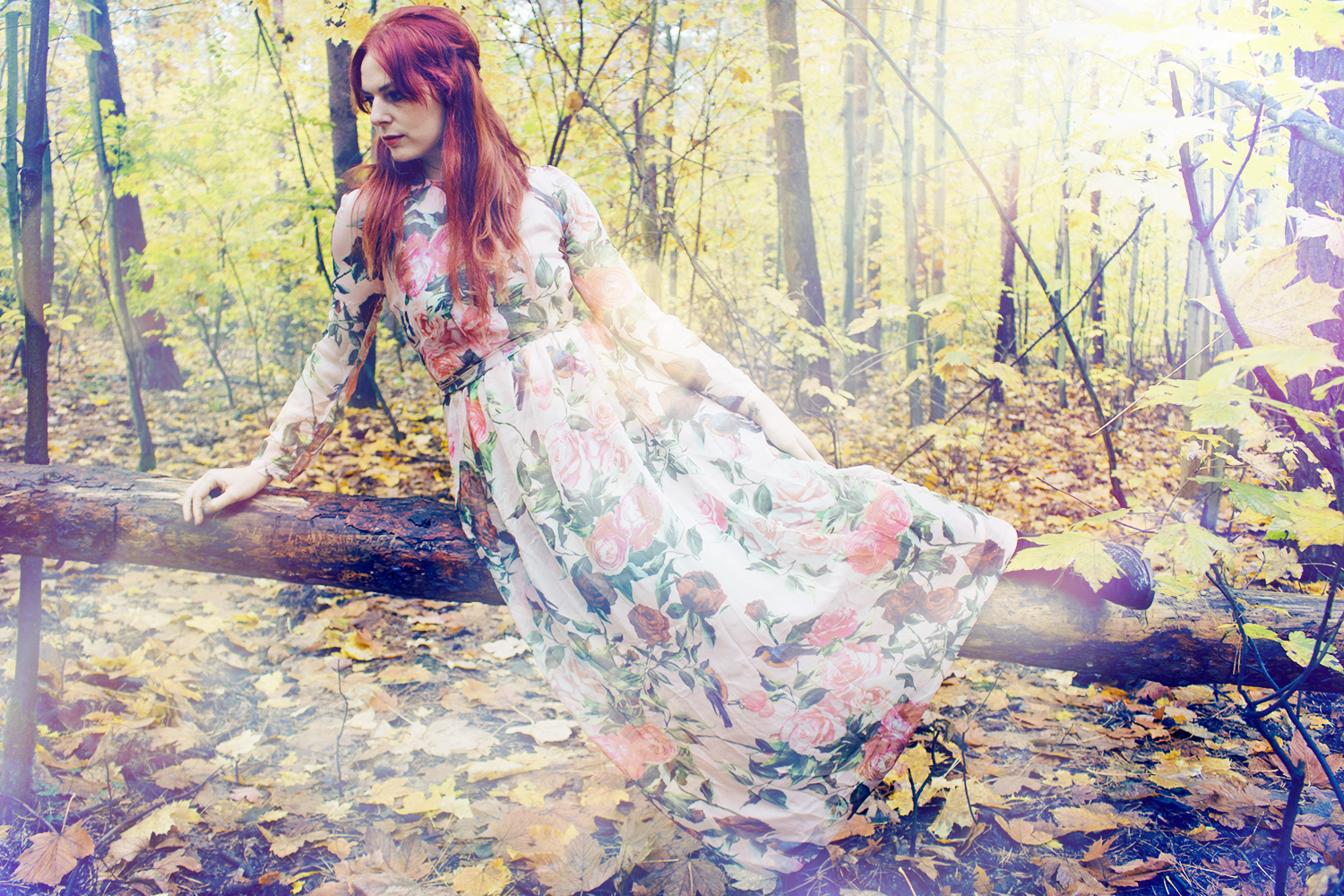 Embracing a 70's look, I found the prefect solution: Grunewald forest. Which is a beautiful place and I still can't believe that there is actually a forest so close to a big city like Berlin.
I found a remote spot within minutes from the metrostation and I could just quietly do what I actually usually do at home when taking style photos.
---
As a sidenote: 
Why do a style post at all? There are many reasons why I write outfit posts even though it sometimes feels silly and I think that it can definitely come across as commercial and maybe a bit egocentrical to share so many photos of well, me sometimes..  
My main reason is actually the same as why I write and share tutorials: to inspire. Everyone should wear whatever they like and feel wonderful in, and I think that a lot of bloggers do a really good job in expressing their own style instead of blindly following trends, hopefully opening up discussions about how you can remain 'you'. -But more about that in a future blogpost-
---
In the end I didn't see anyone and nobody saw me, so therapeutic wise maybe not a step forward, but it was pretty perfect to be honest;)
What do you think? Are you camera shy when there are strangers around or could you strike a pose anywhere you go?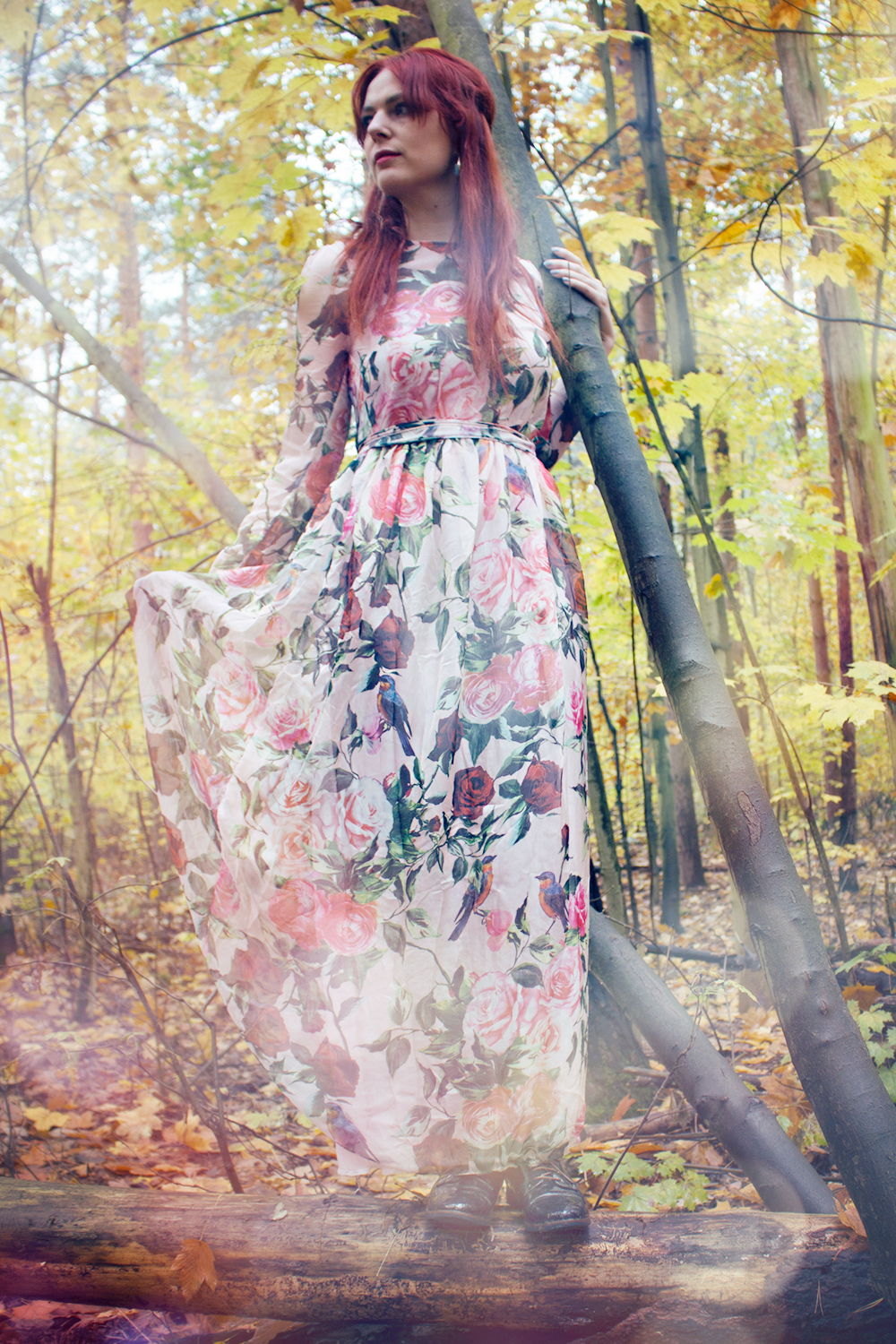 Now onto the wardrobe: how gorgeous is this dress?!! It's floral, it's maxi and it has long sleeves so I can wear it all winter! This dress, combined with the autumn colours was actually the inspiration for this 70's style outfit.
I combined it with a khaki coat that is perfect for this 'in-between' weather and shoes that actually didn't really match the outfit, (platform boots would have been the best way to go) but they are shiny and comfy and the maxi dress covers any shoe up anyway..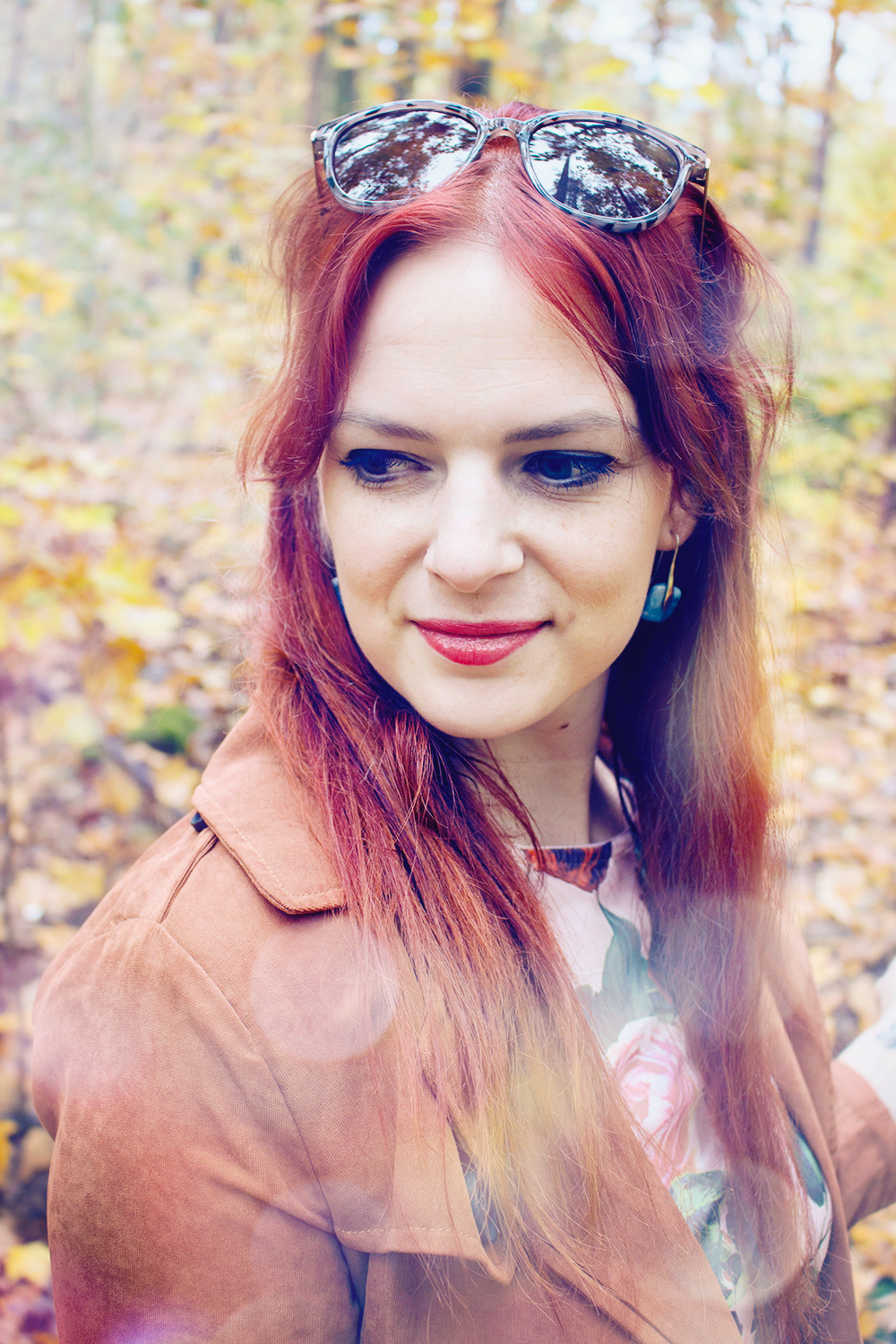 To accessorise I didn't want to go overboard with 70's style beaded necklaces, silver rings, etc. Instead I choose to go for the basics: a pair of statement earrings in a bold colour. (I actually love that they would also work really well with a little black dress and give a completely different vibe)
And sunglasses, because I decided to proof everybody wrong about grey Berlin winters! The sunglasses have this playful print, that always makes me feel very 'diva-like'.
---
Location: Grunewald Forest
Floral dress by SheIn
Khaki Coat by StyleWe
Shoes by Deichmann
Polaroid 5015s Sunglasses by Sunglasses-shop
Earrings by Larimar Bliss Shop
---