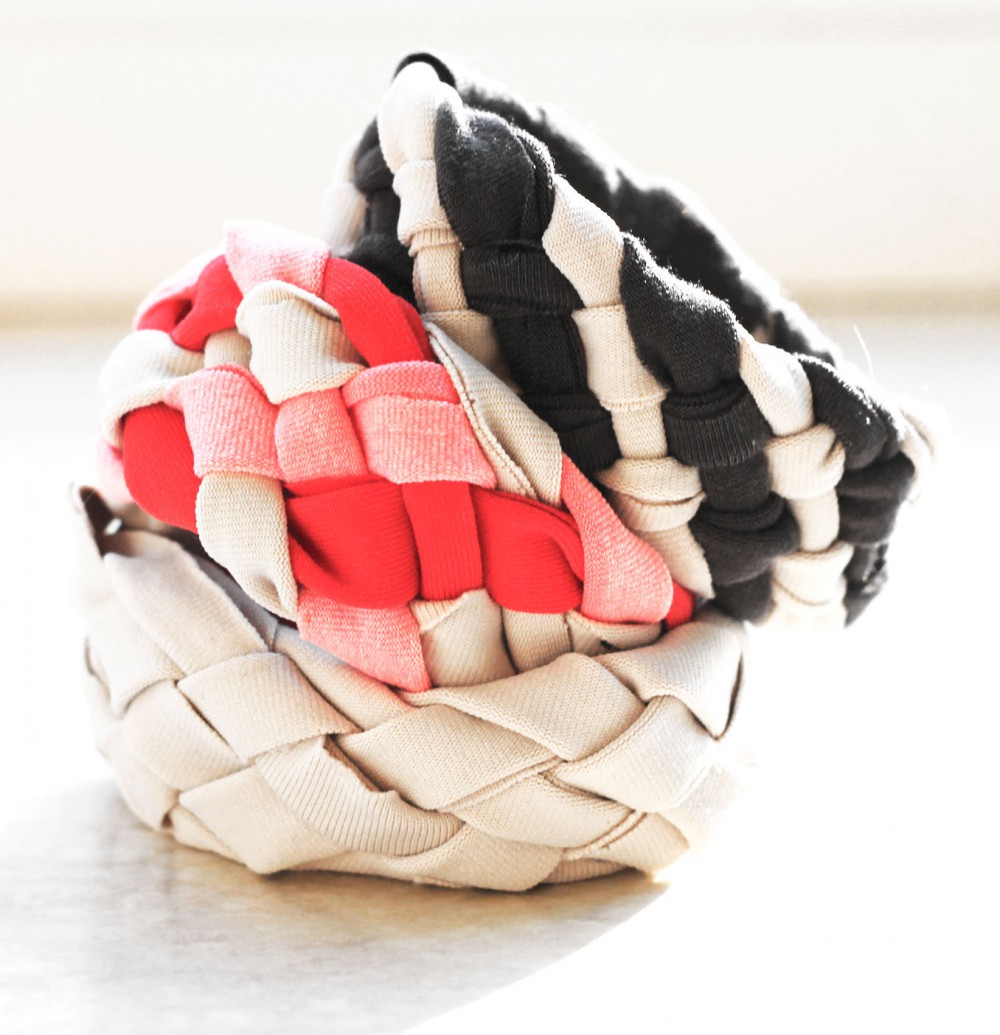 A stretchy comfortable bracelet that is also made out of recycled material? Yes! 
All you need is an old stretchy shirt, or two or three! 
I loved doing this project, because you can make endless variations with colors and thicknesses. 
One shirt, cut into strips | Glue Gun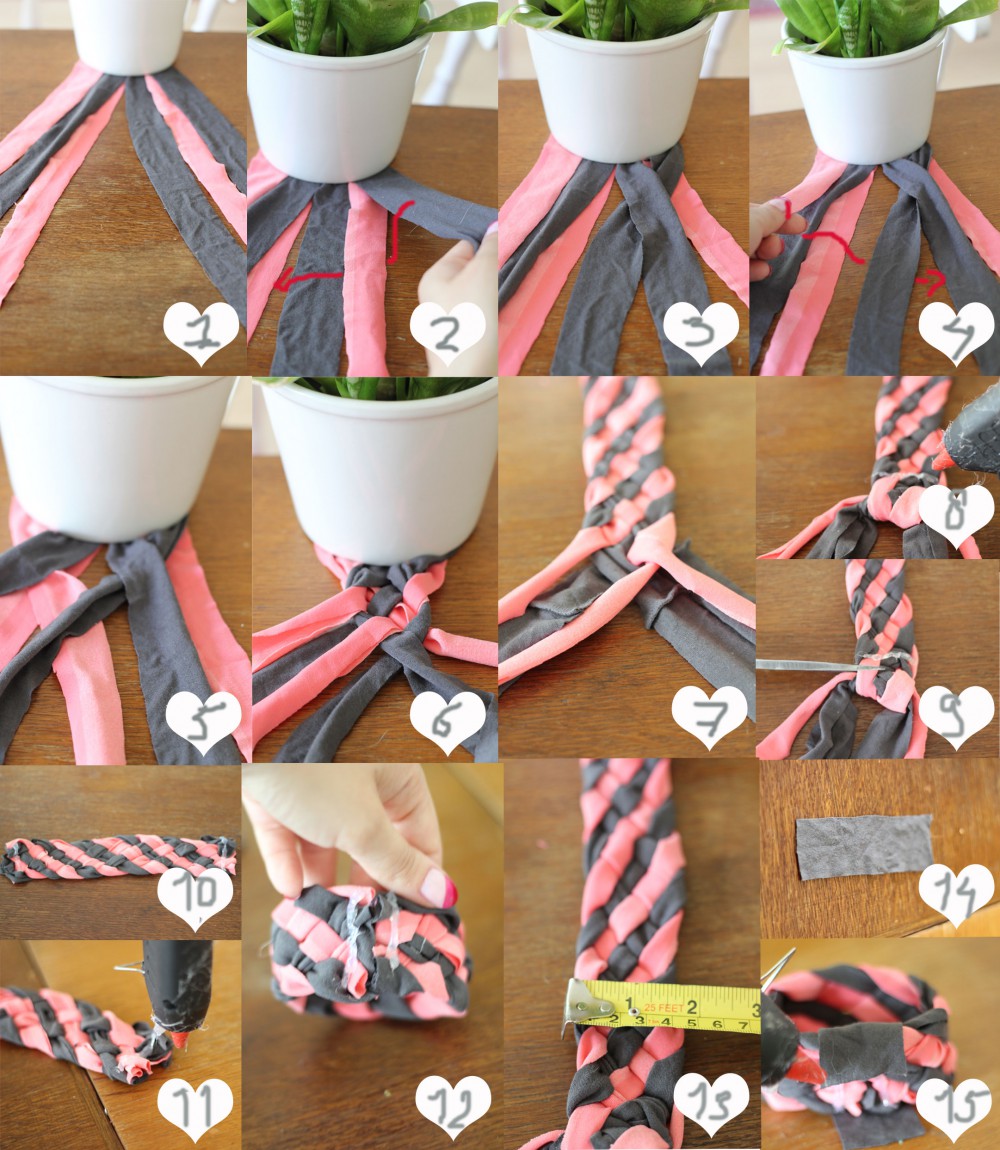 1. Take 6 pieces of fabric, mine are about 45 cm long and 1,5 cm wide. Place something heavy on the toppart to keep them in place.
2. Take the right strip and follow the red line in the picture.
3. It should look like this.
4. Take the left strip and follow the red line in the picture.
5. It should look like this.
6. Now repeat steps 2 and 4. Pull on them, but not to tight!
7. Keep braiding until you have your desired length.
8. Get your glue gun or some textile glue and place a stripe of glue on top of the end. Do this on both sides.
9. Cut the fabric on the other side of the glue strip. Not the braided side!
10. It should look like this.
11. Put some glue on the outside of the braid, like shown in the picture.
12. Place the other outside against it and push them together until the glue has dried.
13. Measure the width of youre braid.
14. Cut a piece of fabric. The size should be 2x the width of your braid + 1 cm.
15. Fold the piece of fabric around the part where the bracelet is attached. And glue it together.
You can of course also sew the bracelet instead of using glue.
The bracelet will be easy to slide over you're hand, because the fabric is stretchy and soft.