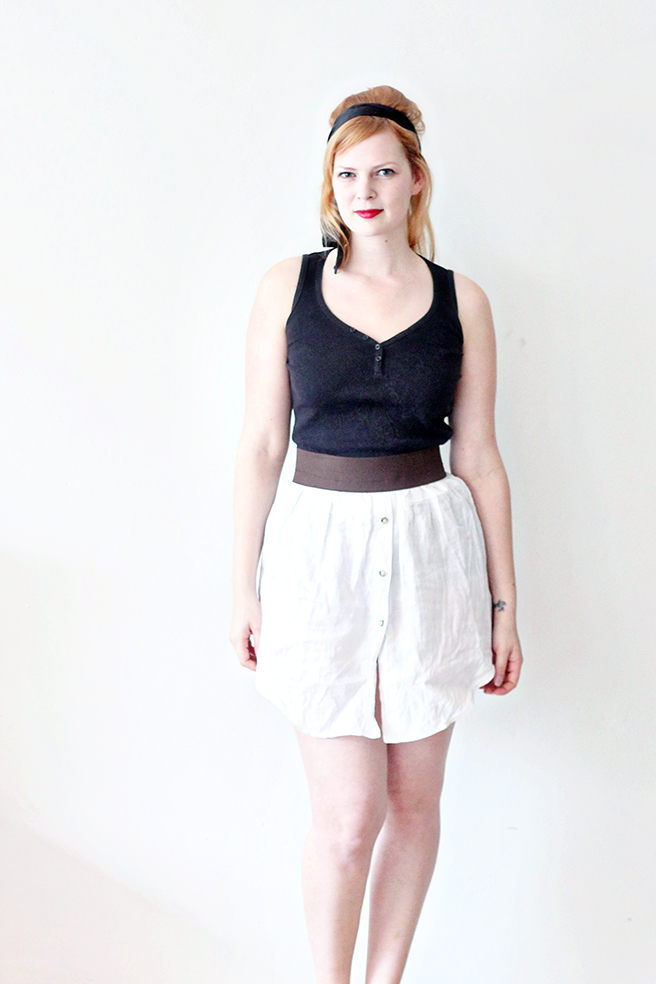 My boyfriend and I have been cleaning out our closets and it felt like the perfect opportunity to recycle some of the shirts and turn them into some fabulous new pieces. 
So be prepared for the following days, because there will be a lot of upcycling shirts tutorials on the blog!
I hope you'll enjoy it and let me now what you think!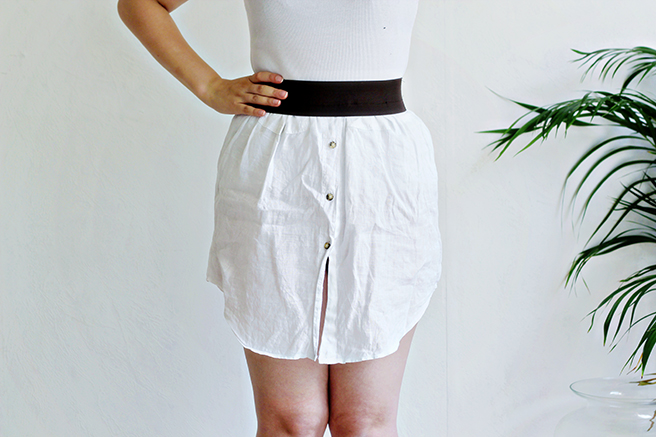 Supplies: Large shirt | Scissors | Elastic band | Sewing Machine
1. Take one old mens shirt or large women's shirt.
2. Cut the shirt, just underneath where the sleeves start.
3. Measure an elastic band in the size of your waist. Sew the band to the top of the shirt, make sure that you spread the fabric evenly onto the elastic.