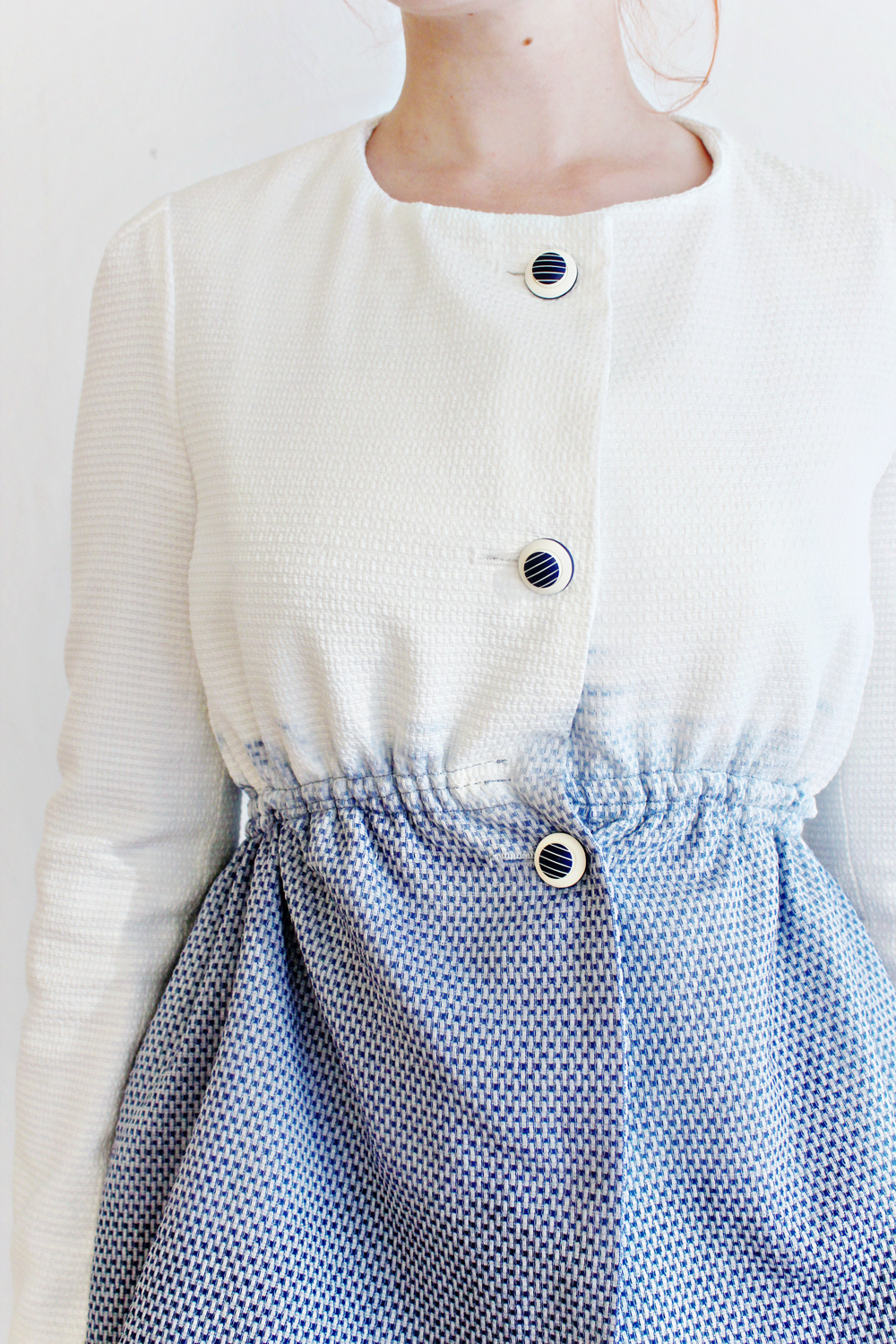 Today is the final part of the Dip Dye Tutorials. I dip dyed this simple coat that I bought for only 5 euros at Primark. I liked the model but I didn't really like it 'on' me, so I changed the silhouette a bit after I dyed it.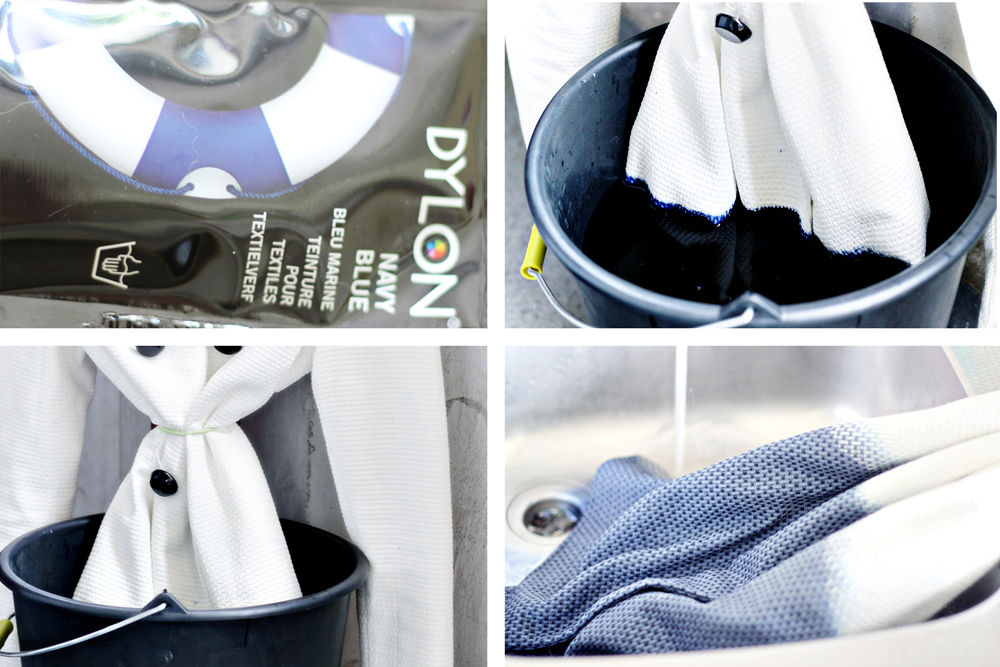 1. Get some fabric paint. I bought a pack from Dylon in the color Marine blue.
2. Follow the instructions on the package and dip the part that you want to be dyed in the textile paint.
3. Leave it in there for about 45 minutes.
4. Rince the coat thoroughly with cold water, and let it dry