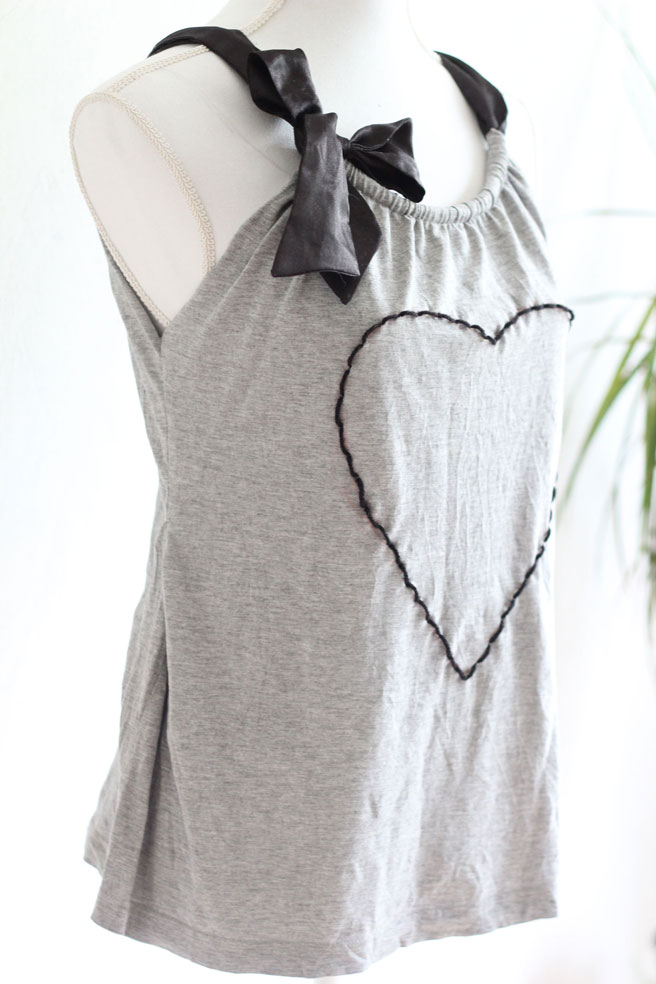 Here is a new fun tutorial to change you're boyfriend/brother/dad/uncle's shirt into a pretty top! 
I really wanted a simple comfortable top to wear around the house and got the idea to turn one of my boyfriends shirt into a comfy top. But when I finished the base, there was still something missing… So a friend of mine gave me the idea to make a shape on fabric by simply making holes and pulling wool trough them. I just love how it finishes the look of the top!Thank you Jasmijn for the amazing tip!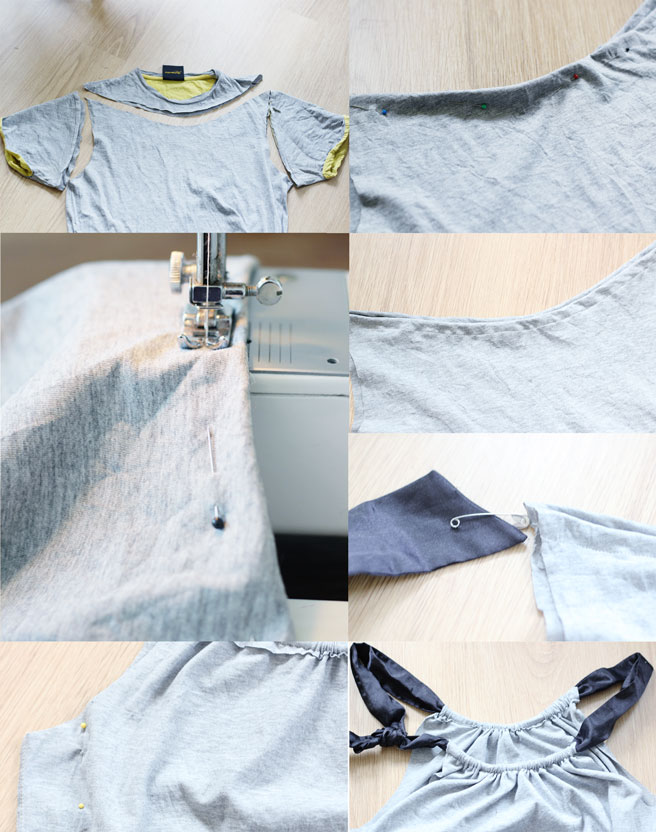 1. Cut the collar and the sleeves of.
2. Pin the top of the shirt. Make sure that you keep enough space, because this is where you're ribbon is going to be.
5. Pull the ribbon trough the top part that you just sewed together.
6. Sew the sides according to how wide you want the shirt to be.
7. There you go, first part is done!
8. Draw a shape of you're choice on the shirt with fabric chalk(I choose a lovely heart shape)
9. Cut holes along the shape with scissors. Make sure that the holes are evenly apart from each other. (Or as one of our readers suggested, use a darning needle and sew the wool along the line- thanks Maery!)
10. Pul some twine or wool in you're choice of color trough the holes.