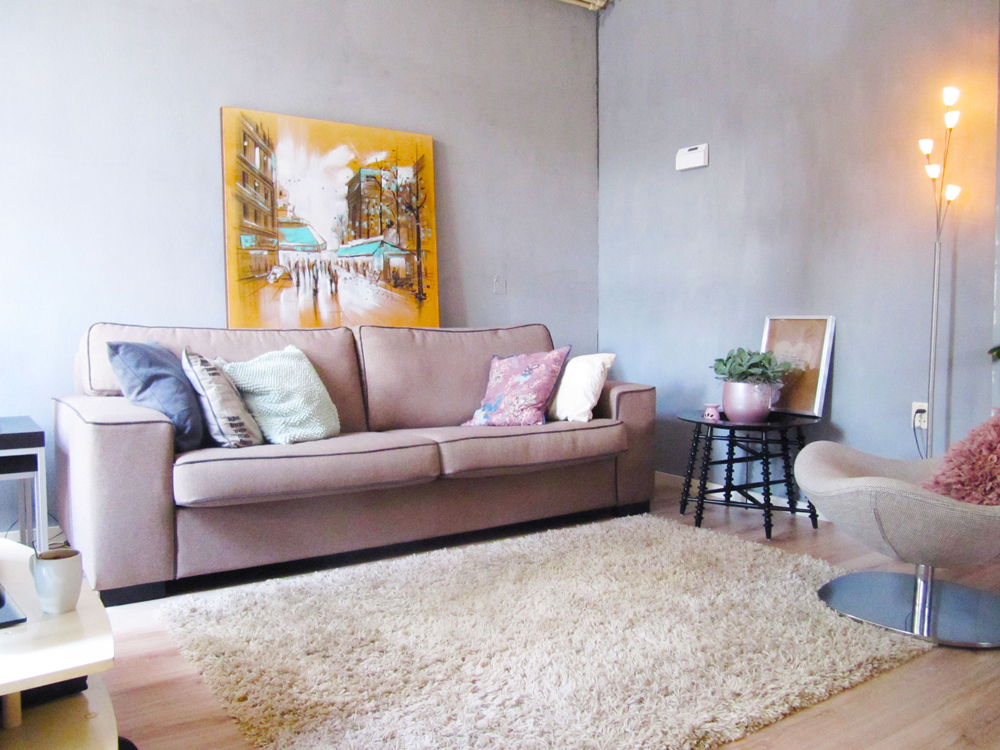 My sister has been busy with bringing a new 'feel' to her home. She already did an amazing job on decorating everything, but still wasn't happy with the color of her wall. She wanted the main walls to be special and unique like all of the items that she so carefully collected. 
She eventually found this amazing paint from Carte Colori. It's a Limewashpaint that is a beautiful, traditional material that mellows gradually while it wears away. It gives the whole room a rustic vintage feel and has a very unique texture. There are several techniques to apply this special paint and every one of them gives the wall a different look. The technique that my sister used is this one. 
After figuring out how to precisely apply this beautiful paint (which was a bit tricky) we were very happy about the result. The room looks totally finished and I must say, her house has turned into a pretty special place!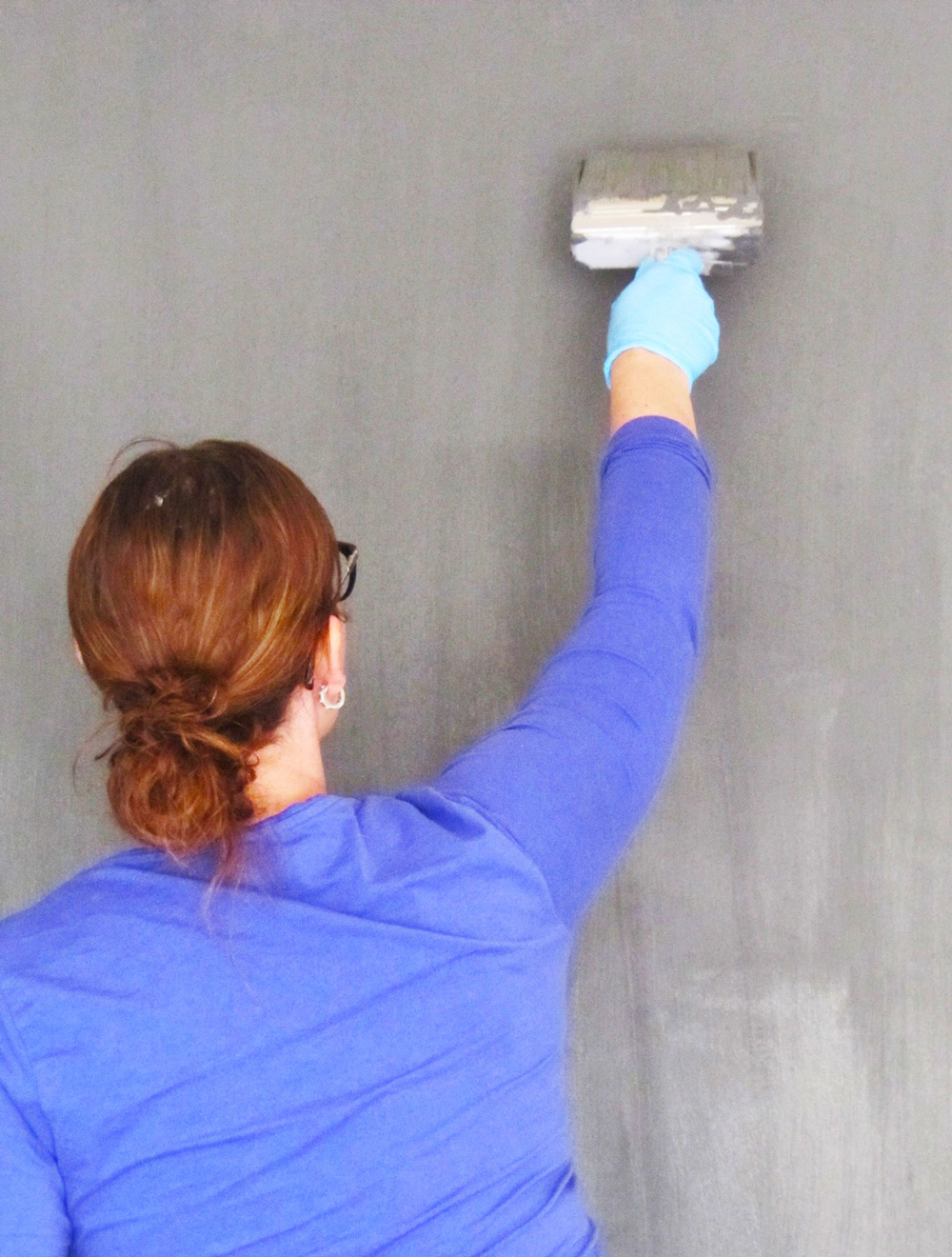 My sister using a wide brush to apply the paint with her special technique.