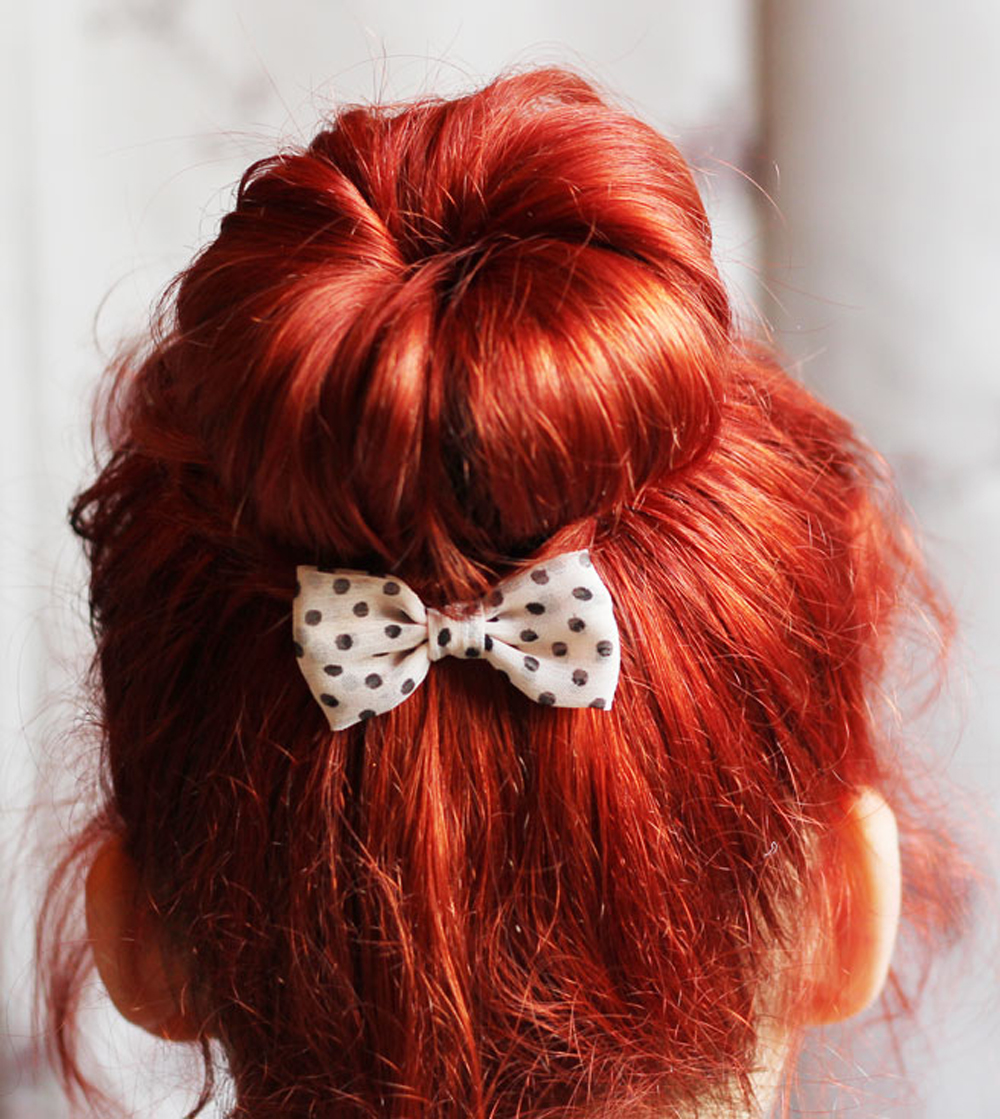 High hair buns have been in style for a while now, unfortunately my hair is very thin and I just don't have enough thickness in my hair to create a proper bun. Until I was shopping at Primark and found this 'bun donut' (see image 4, below). It is just a genius way to make the perfect bun, even for my thin hair! Here's the tutorial: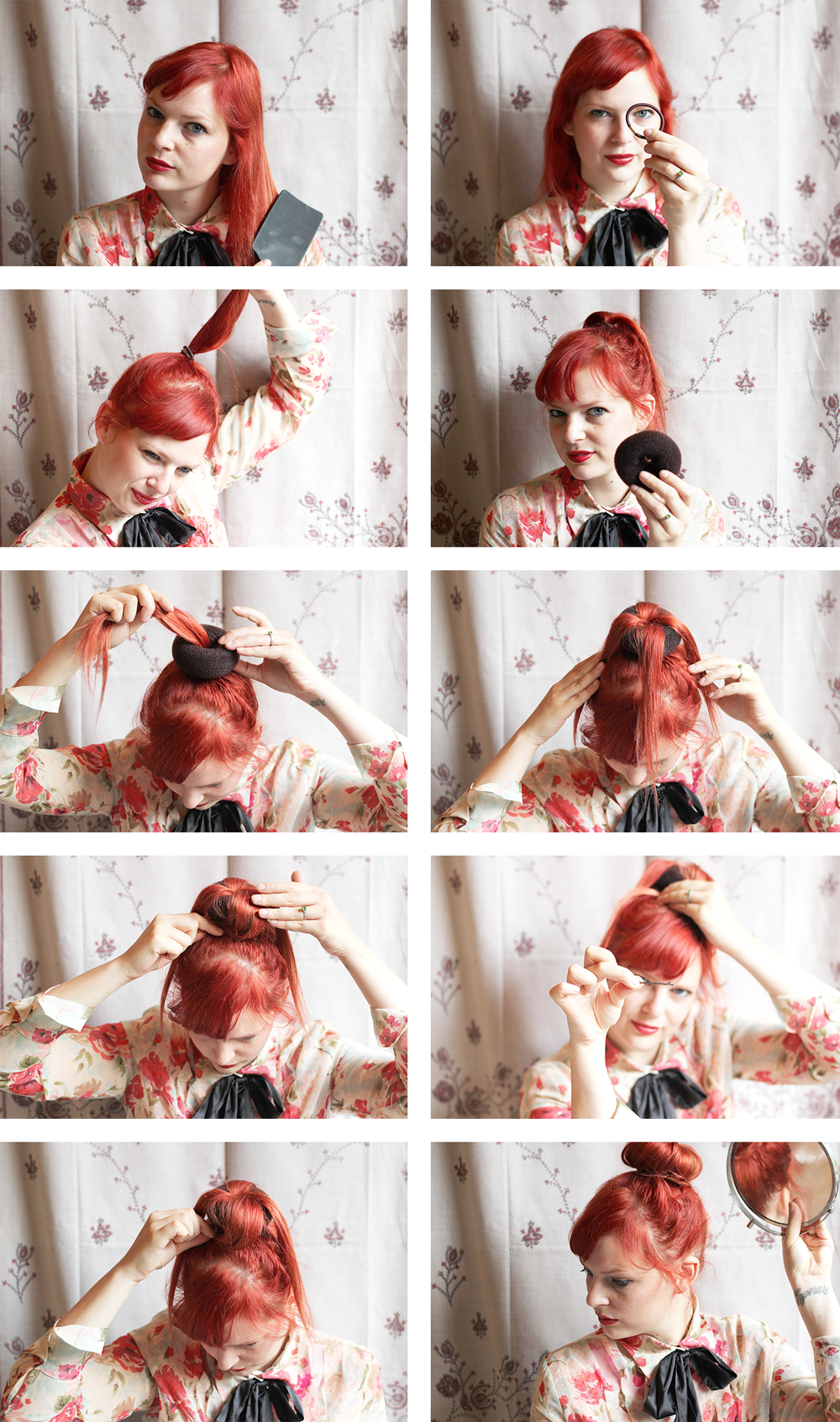 1. Brush your hair, if necessary straighten it.
5. Place it over the ponytail.
6. Divide the tail into four strands.
7. spread one of the strands and fold it around the bun.
9. Secure the folded hair-strands with the bobby pin.
10. Make sure the back looks one, and style it up with a cute little bow!