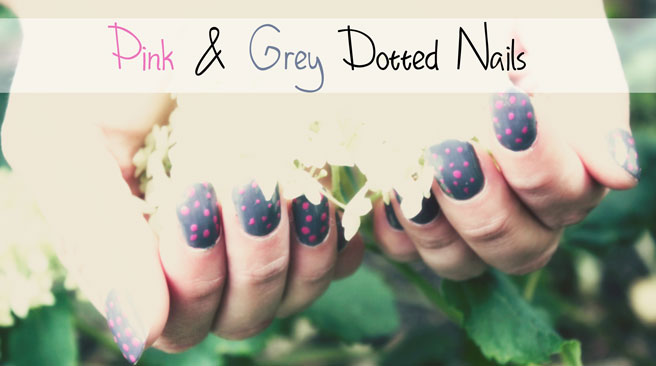 I recently bought this grey nail polish on sale and immediately wanted to try it out. I decided to mix it up with this bold shade of pink to add a little contrast. It was actually really easy and fun to do.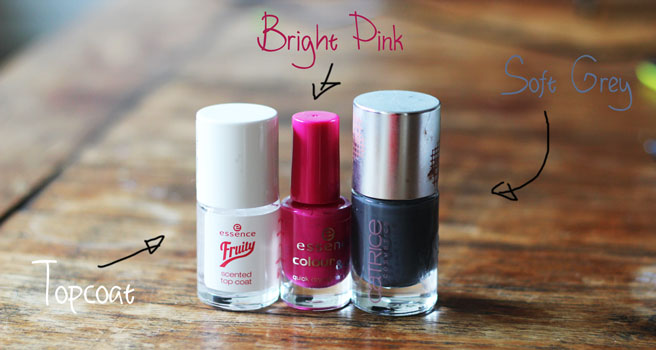 Get your nail polish. I also used a transparent top coat to seal the layers.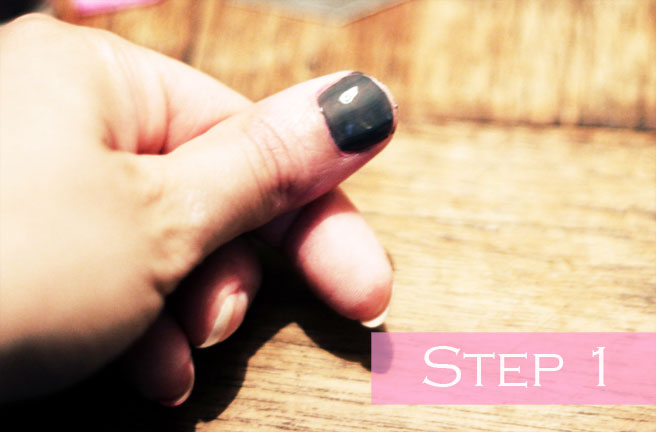 1. Apply the bottom layer. I used this soft shade of grey.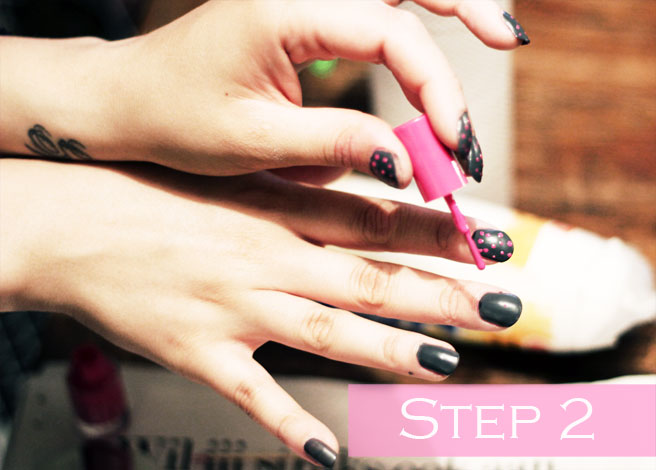 2. Gently create dots on your nails with the second color. You can choose to make them all the same size, or you can add a little playfulness by making them different sizes.