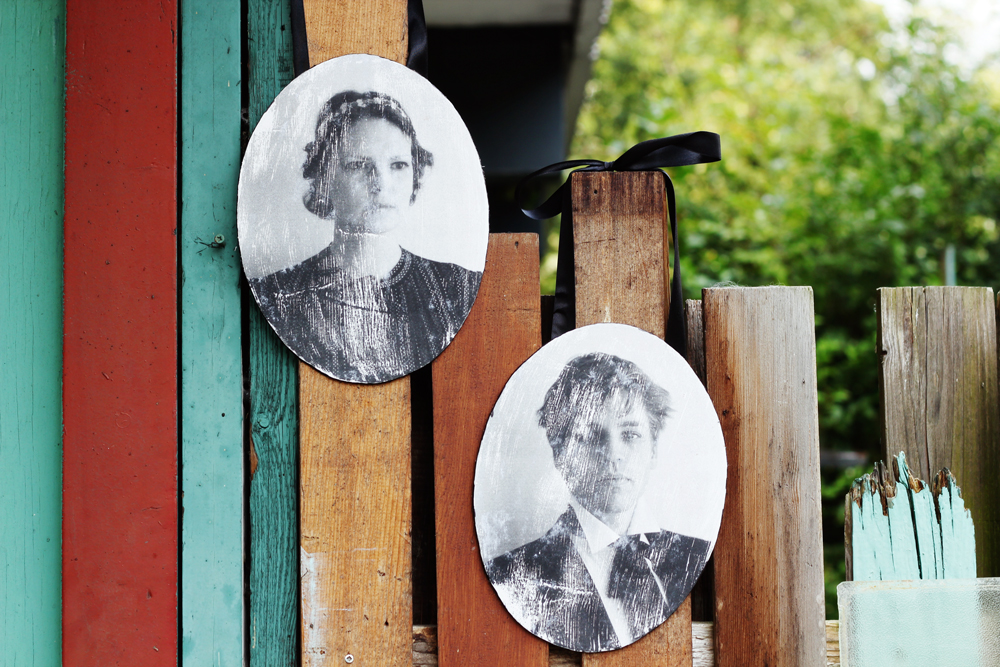 When I saw this

tutorial

on

A beautifull mess

, I just had to try it! But I decided not to completely copy it and add a personal touch. 
I found these oval canvasses for only 2 euros each and wanted to create a vintage looking portrait. So I grabbed my camera and convinced my boyfriend to put on a suit and pose for the picture. I did some research on vintage portraits and tried to make our pictures look as "real as I could.
Do you also want to make a vintage portrait? here's how: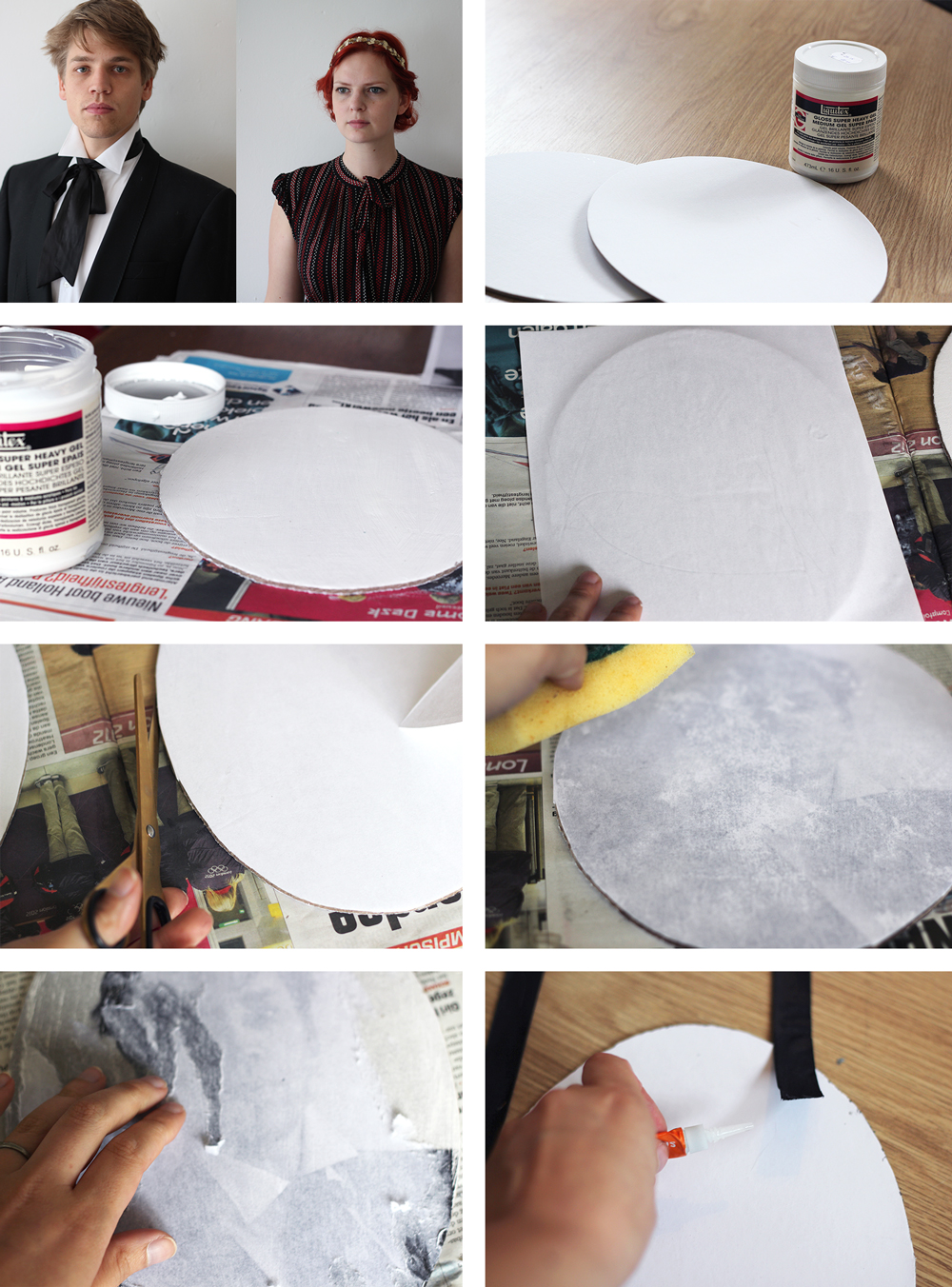 1. Print the photos that you like with a laser printer.
2. Take some oval canvasses and gel medium.
3. Apply a thick amount of gel medium onto the canvasses.
4. Place the printed image face down onto the canvas. Let the gel dry overnight.
5. Cut the sides of the paper to match the oval shape.
6. Take a sponge or brush and wed the paper. Make sure it;s not soaking wet!
7. Start rubbing the paper of with your fingers. This will take some time, be careful not to rub to hard or you'll rub the image away!
8. Take 1 piece of ribbon.
9. glue the ends to the back of the canvas.
10. Make a bow like in the picture.