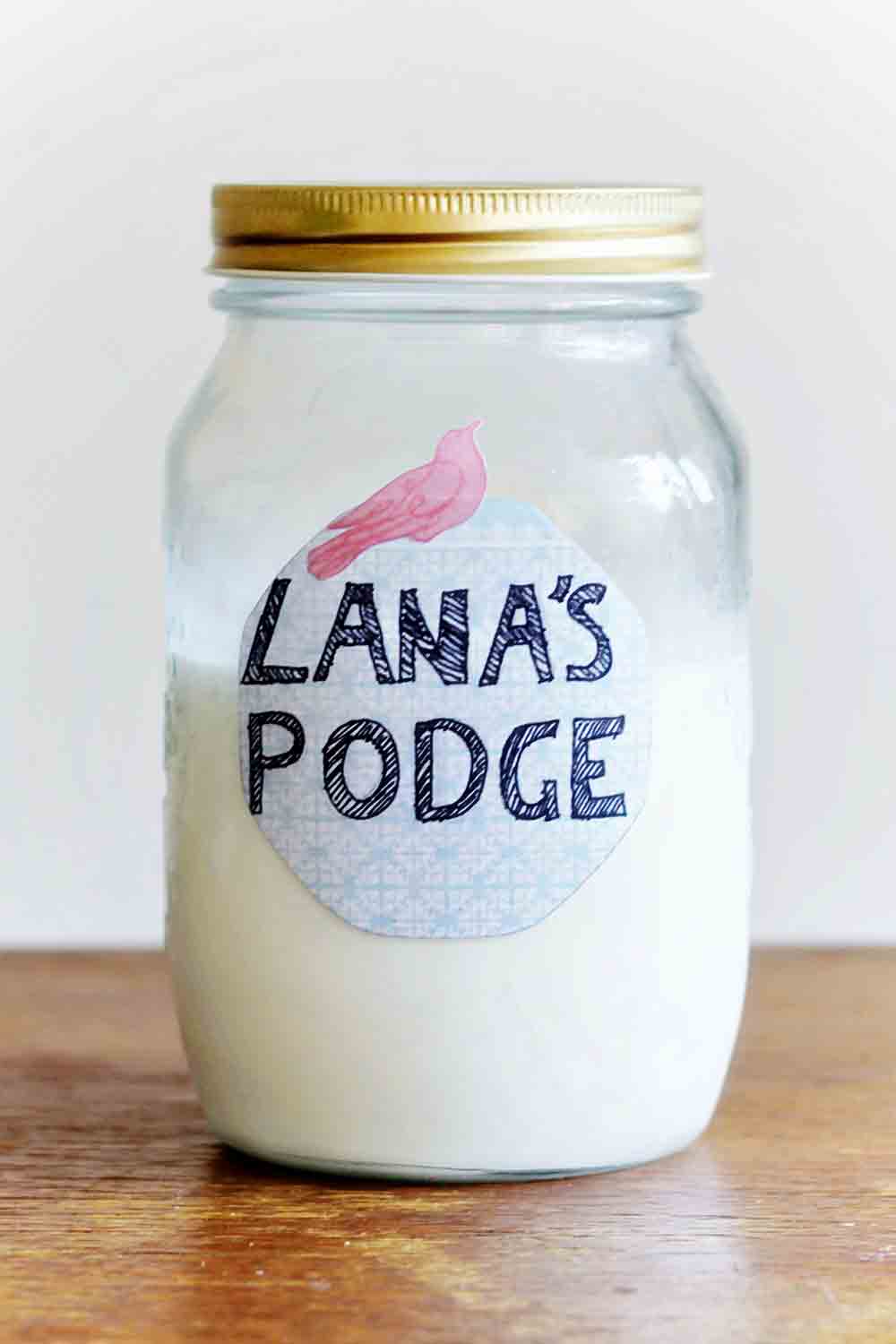 I have seen many tutorials on making your own version of

Mod Podge

that I just had to try it myself. For those of you that don't know what Mod Podge is: It's a glue that is normally used for

decoupaging

, but a lot of crafters also use it for pretty much everything else, because it attaches on almost every surface giving a sheer finish.The down part of Mod Podge is, is that it's kinda expensive. It's not as expensive to not make me buy it, but for some projects I could use a cheaper version.
There are a lot of discussions going around saying that the homemade version is not the same thing as the 'real deal'.  And let me just be clear by saying that this is

not

the same as Mod Podge. It's a formula that has similar qualities as the real recipe, but it's not the same. I've read that the homemade version can give a yellow glow after a couple of years and doesn't hold as long as the real podge.
This being sad, I still needed a cheap glue that's similar to Mod Podge for my smaller projects. I wouldn't use this for something that needs to stay intact for many years, but it would be great for experiments and low budget crafts. 
And to finish it of, I made a fun label and gave it my own name;)
Want to know how to make my homemade podge? Here's how: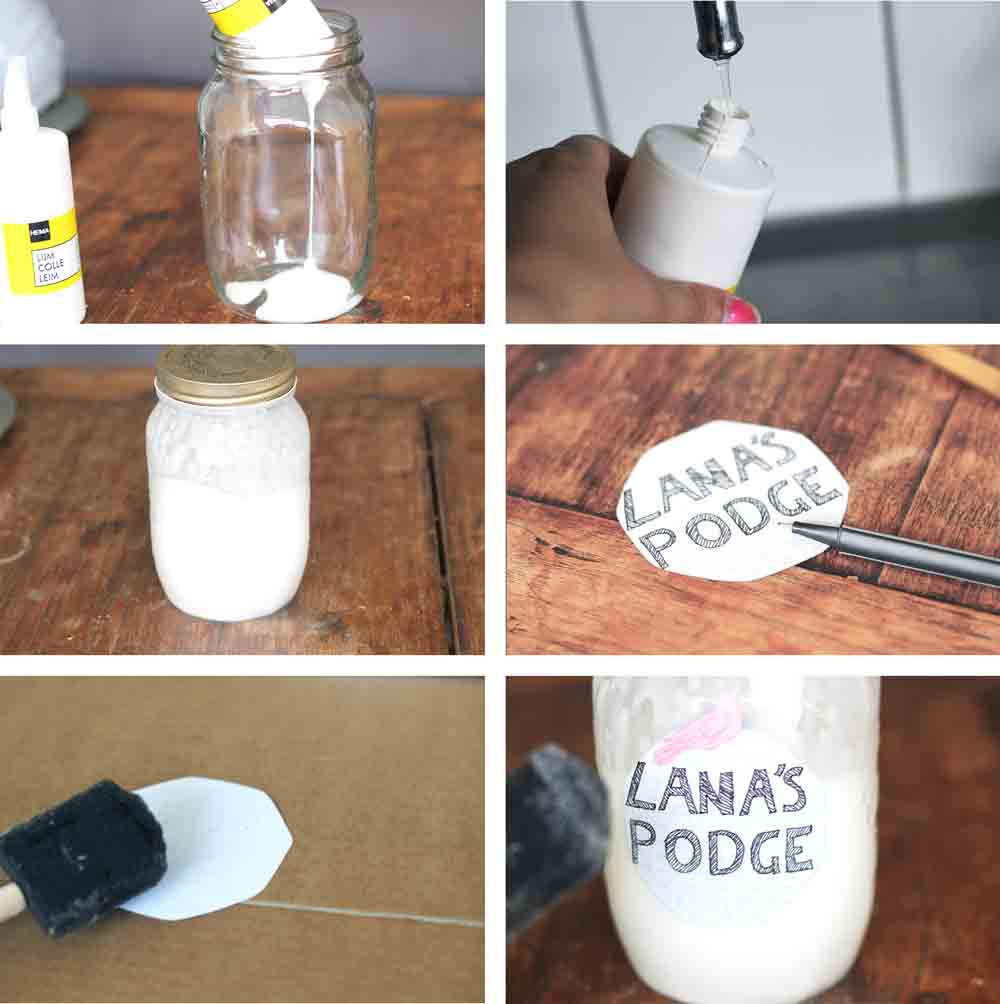 supplies for the podge: white glue (which is children's glue, I bought it

Hema

) | Glass Jar | water
supplies for the label: Paper with a fun pattern | paint brush or sponge | Scissors | Pen  
Podge DIY:
1. Take your white glue and pour it in the jar
2. Fill the glue container halfway with water. Add the water to the glue
3. Shake, shake, shake! And the podge is done!
Label DIY:
4. Cut a fun shape out of the paper. And write a fun titel on the label.
5. Dip your brush in the podge and apply it to the back of the label. Place the label on the jar. Let it dry. After it dried apply a layer of podge over the label to seal it.
6.  All done!