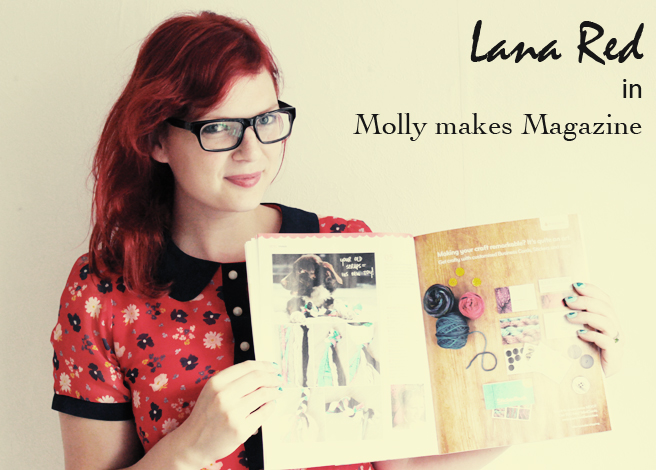 I am proud to say that I can officially cross another goal of my

30 before 30

list! I mentioned in a

previous post

that Molly Makes Magazine asked me to publish an exclusive version of my

dogtoy tutorial

.
But I wanted to wait with crossing this goal of my list, until I had held the magazine in my hands. And it arrived today! I am so excited to see one of my DIY projects in a magazine!
Not only is there an entire page dedicated to my tutorial, there's also one of my pictures shown pretty big in the beginning of the magazine: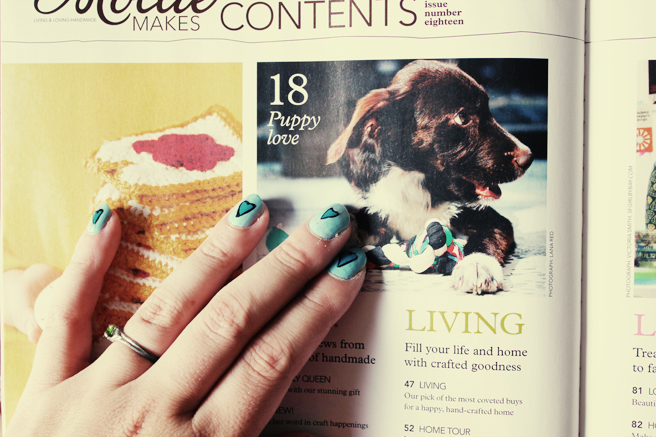 And now to make it official (drum roll please……) I am crossing it of my list: