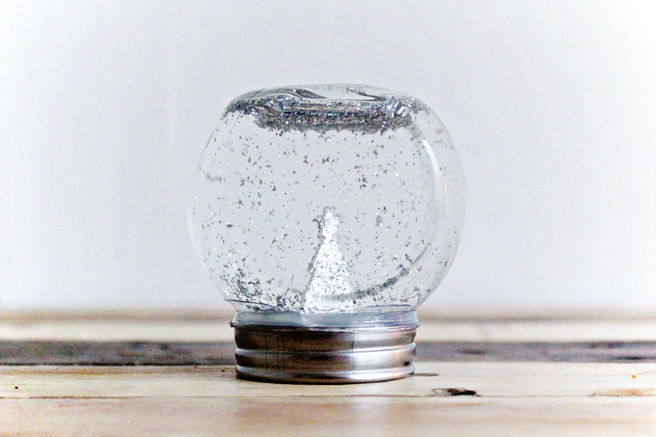 I have always wanted to make my own snow globe but figured that it would be impossible to make. Until I found these snow globes on

Anthropologie

, and thought: 'I can do that!'
I bought a tiny jar and decided to use shrink plastic for the tree to give it a more personal touch.
It was so much fun to make and I love shaking it and watch the pretty glitters swirl!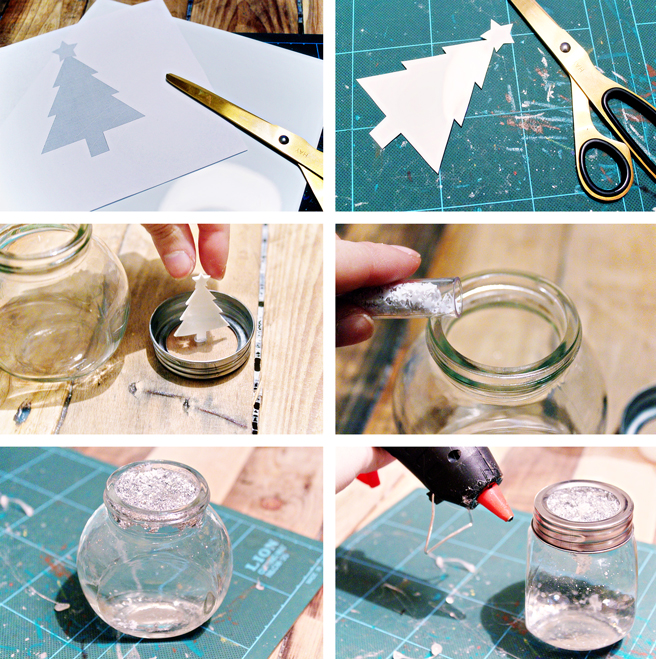 2. Cut the shape out of the shrink plastic and place it in the oven, follow the instruction on the shrink plastic pack.
3. Use some glue to attach the tiny tree to the lit of the jar.
4. Put your glitters into the jar.
5. Fill the jar with water.
6. Place the lit on the jar and use your glue gun to seal the edges of the lit to prevent from leaking.
All done! Now let's Shake Shake Shake!