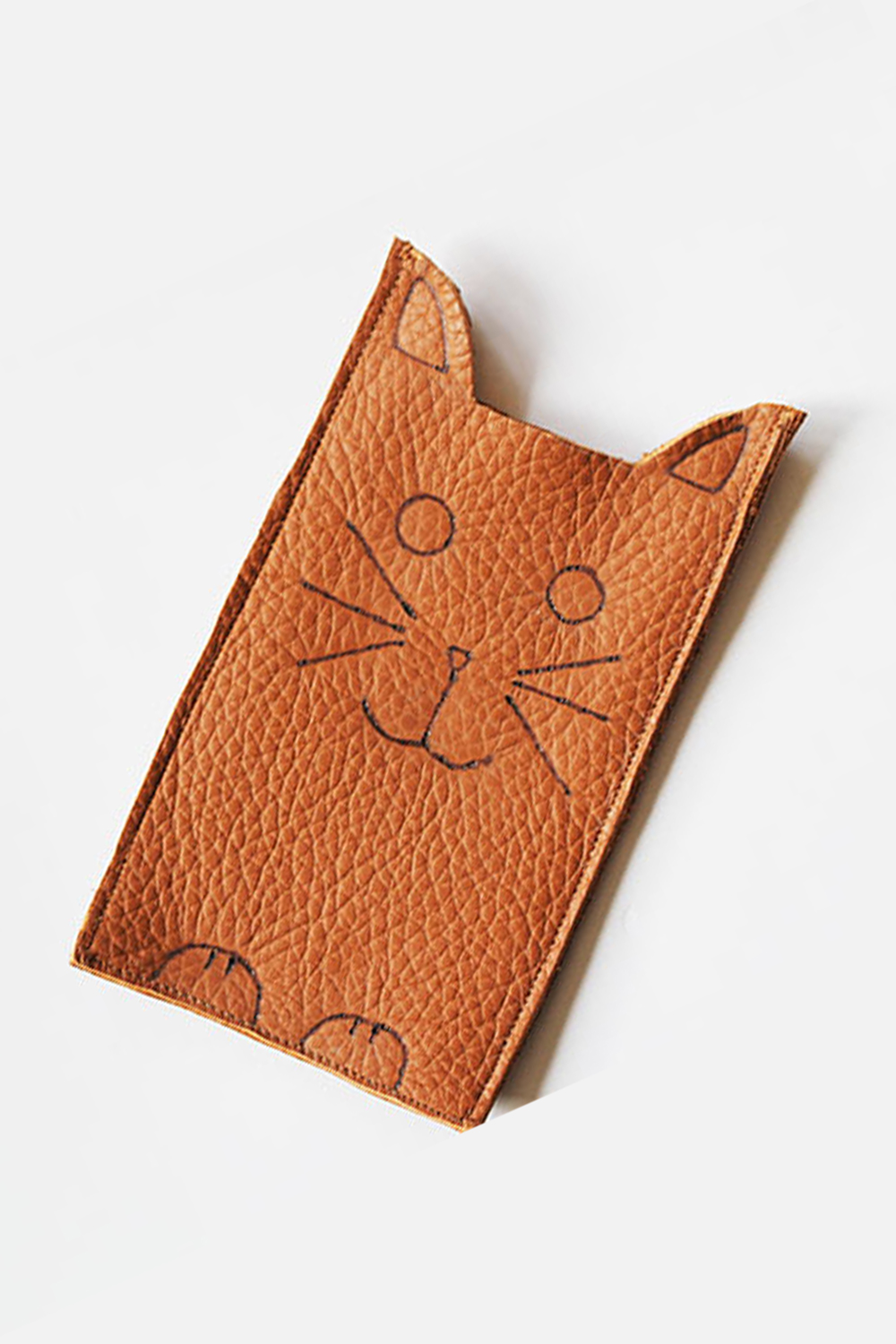 There are just so many ways to make cute phone sleeves and I really felt like coming up with a new design. 
And since I have been wanting to try out my wood burning tool on leather, this was the purrrrfect opportunity;)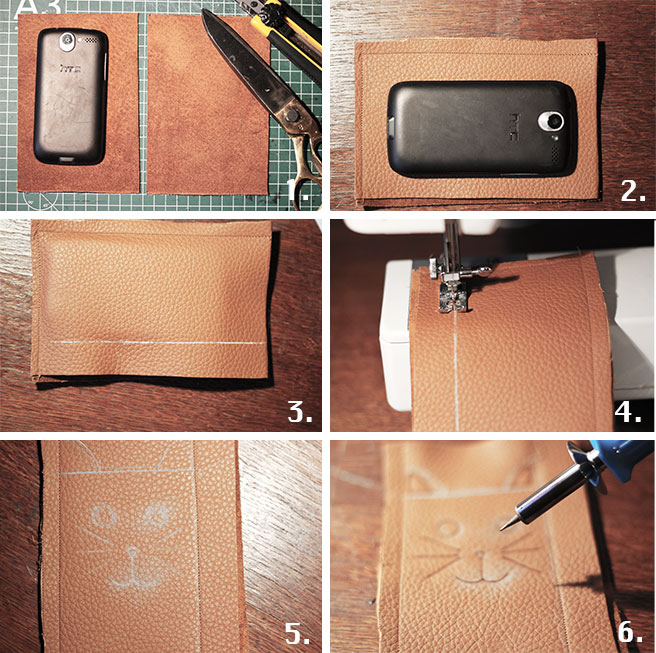 Supplies: Leather,scissors, chalk, woodburning tool, sewing supplies.
1. Cut two pieces of leather, and make sure that you have plenty of room to sew around.
2. Sew the pieces together like shown in the picture. (make sure you have the suede parts on the inside)
3. Place your phone between the leather parts, and draw with a piece of chalk where you want to sew the parts together.
4. Take your phone out of the sleeve and sew the parts together.
5. Take your chalk and draw you catdrawing on the leather.
6. Take a woodburningtool, and trace the chalk drawings. Finish by cutting the extra leather parts.