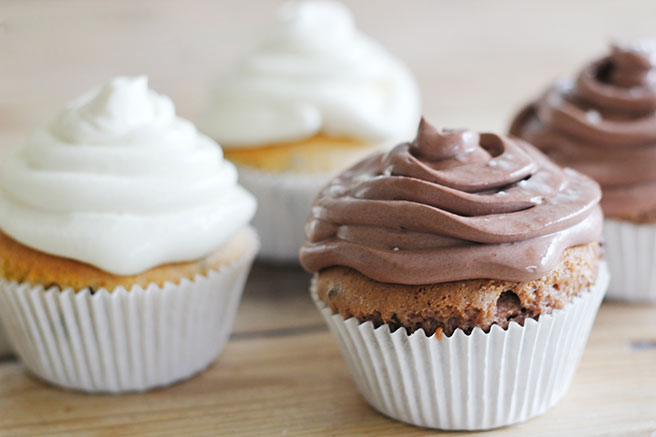 I LOVE to make cupcakes ( and eat them:)) But I always have a hard time with making the frosting. Because I like everything sweet and sugary but my boyfriend always finds frosting to be to much on an already sweet cupcake. So I came up with a sweet but not to sugary tasting Cream Cheese Frosting Recipe! And the best part is: we both really like it!
Ingredients for 12 cupcakes:
– 3 tablespoon Powdered Sugar
– 1/2 teaspoon Vanilla Extract
– 1 1/2 teaspoon Lemon Juice
For chocolate frosting add:
– 3 tablespoon Cacao Powder
– 1 tablespoon powdered Sugar
Just add all of the ingredients in a bowl and mix everything together. Decorate your cupcakes and place in the fridge for at least 3 hours.