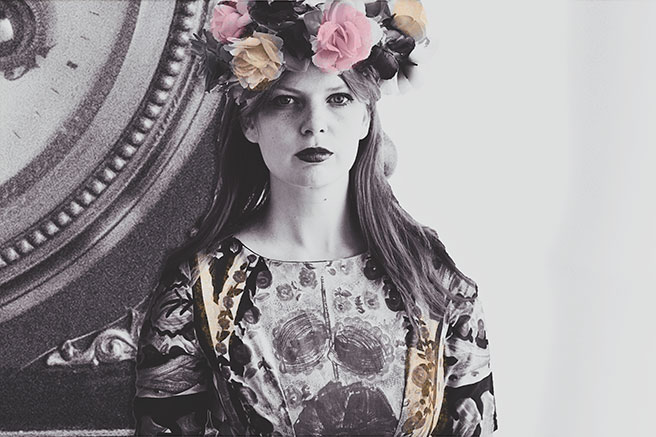 One of the vintage stores in my city had a big sale last week and I just fell in love with this fifties dress! And after I bought it, I started thinking of ways to share the newest addition to my 'dress collection' ;) with you. When I stumbled upon this wonderful post on the

pineneedlecollective

.
Annika photoshoped herself as a cute little person in her outfit post, and I just had to try it too!
So here is me, showing you my new fifties dress, with my grandfathers vintage clock on the background. Remember it'a little bit of an experience, but I just loved to do it! I hope you like it!