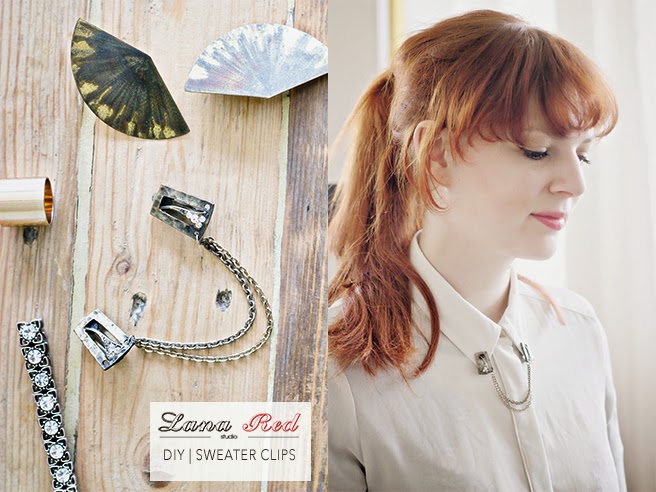 When I was in New York, I visited the Wiliamsburg Flea, which is always so much fun! And I found these beautiful vintage clip-on earrings that just had to find it's way into a new DIY project. 
Because I realized that people don't really wear them anymore, even tough there are so many pretty old ones that I am sure every mother and grandmother have saved for their children. 
So instead of wearing them in your ears, why not use them to fancy up your wardrobe? You can use them on your buttoned up blouse(which are really in style right now!) or on a cardigan because it's still pretty cold to wear your dresses without them.
Make your own Sweater Clips: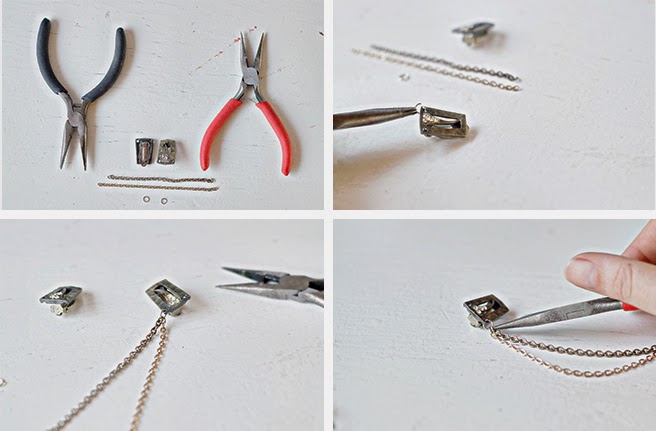 DIY:
1. Supplies: 2 Pliers | Clip-On Earrings | 2 Small chains | 2 Small Jumprings
2. Attach one of the jumprings to the earring. Just find a big enough gap where the ring fits trough, this can also be in clip-on part.
3. Attach the chains to the ring. (you can hold the chains in front of your blouse to see how long you want them to be, if needed, shorten them with your pliers) And close the ring with your pliers.
4. Repeat step 2 and 3 with the other earring. 
That's it! Now go and show them off!