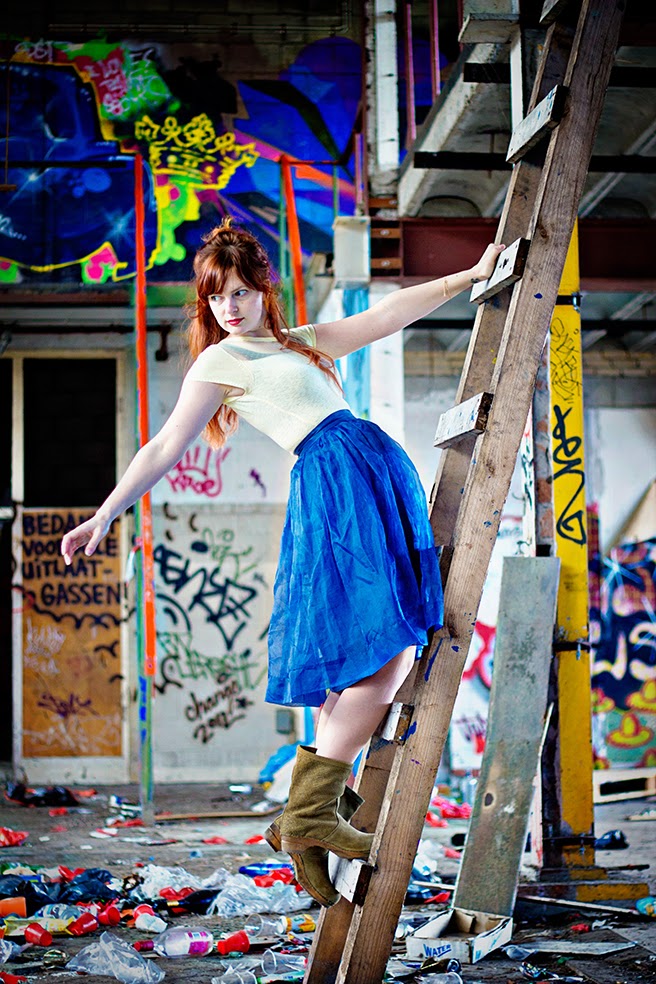 I don't know what it is with me and abandoned buildings, but my last experience in the

Loew's 46th Street Theatre

has triggered a new fascination in me.
So when my boyfriend mentioned this abandoned building he saw a few weeks ago, I just had to explore it! I don't know what used to be in the building, but it's pretty obvious what's in it now: a lot of graffiti artwork! (and garbage, but who cares:))
The lighting and the colors where so pretty and every time I set foot in an empty building it has a different spooky feel with a lot of history. And I wouldn't be much of a fashion blogger if I didn't use this new found urban space for an outfit post!
And this time I was prepared and tried to dress appropriately for the outfitpost occasion: my usual flowy skirt, but with sturdy boots and everything in pretty colors!