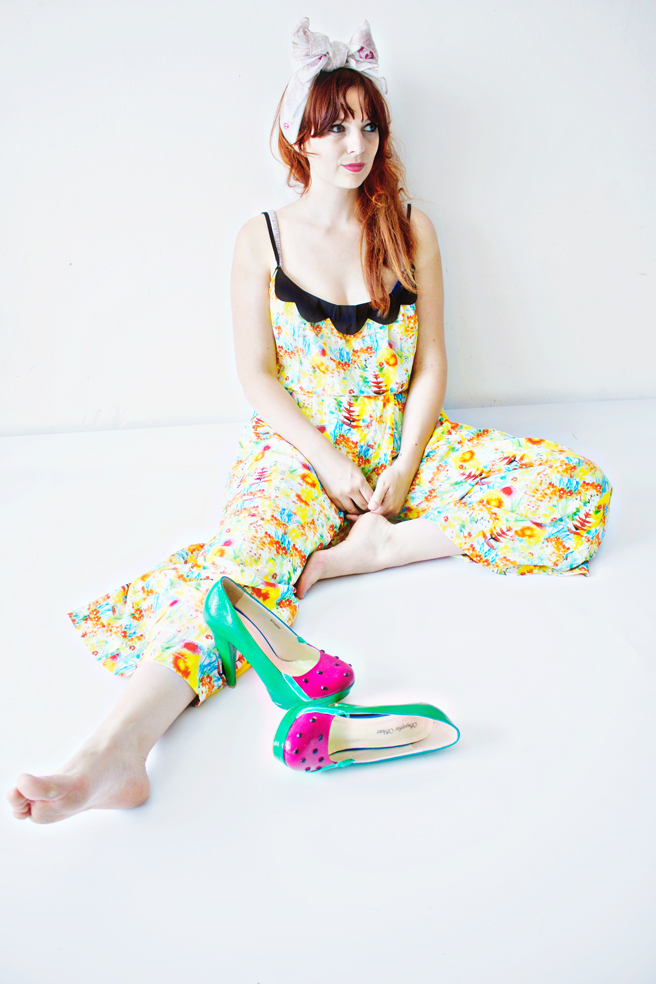 Finally! The summer has made it to Holland since last week! Which means that I have to hurry up and wear all of my summer dresses this month. For some reason, my closet consists of about 90% outfits that are meant to be worn in the summer and 10% worth of sweaters. 
And even though it often makes some creative statements during the winter, it is still nice to be wearing clothes that are actually made for the current season. 
I used to only wear dresses during the summer, because, well, my lower body is apparently just not build for shorts ;) But since the lovely designer people (whoever came up with it first) made jumpsuits popular again, I have found a new love!
They just seem to be made for everyone in any shape and size, because I have lent my

other jumpsuit

to some friends, and it looks great on all of them! Today I am wearing a colorful sunny summer one from 
Pepaloves
.
I hope you have a lovely sunny monday!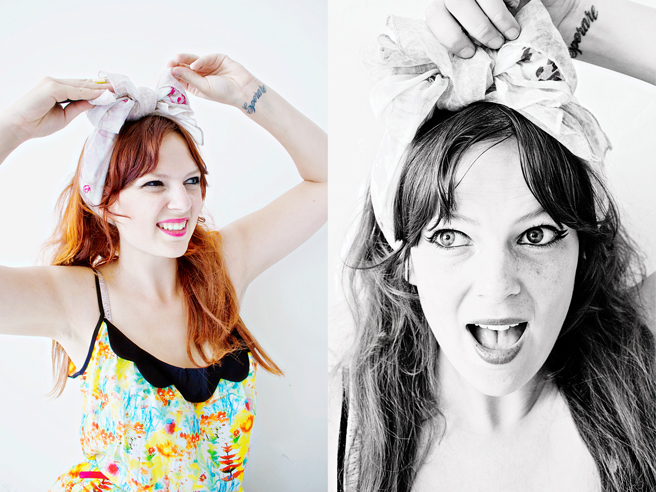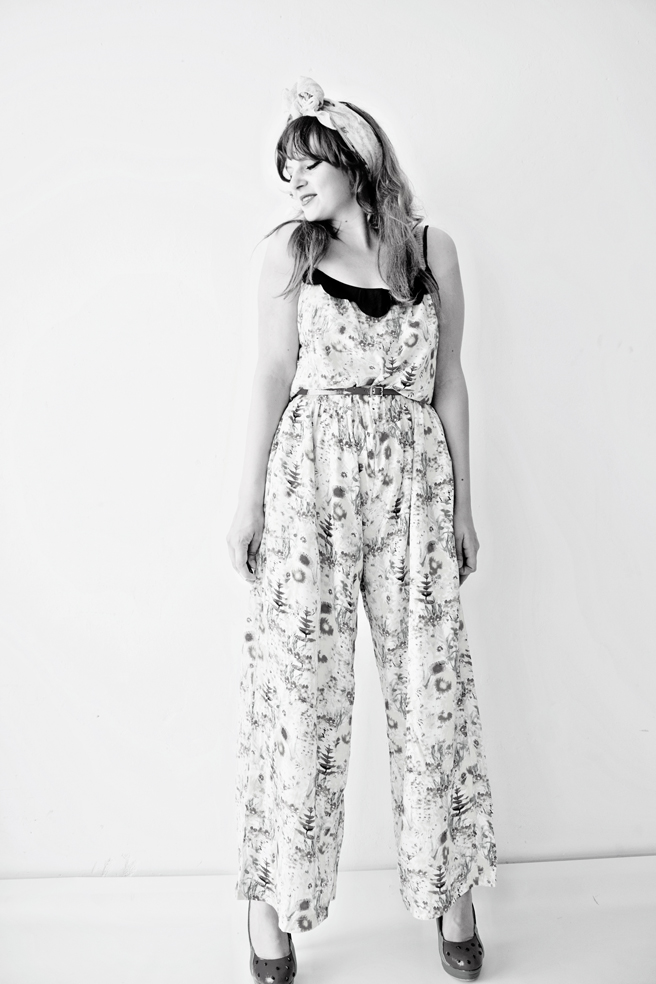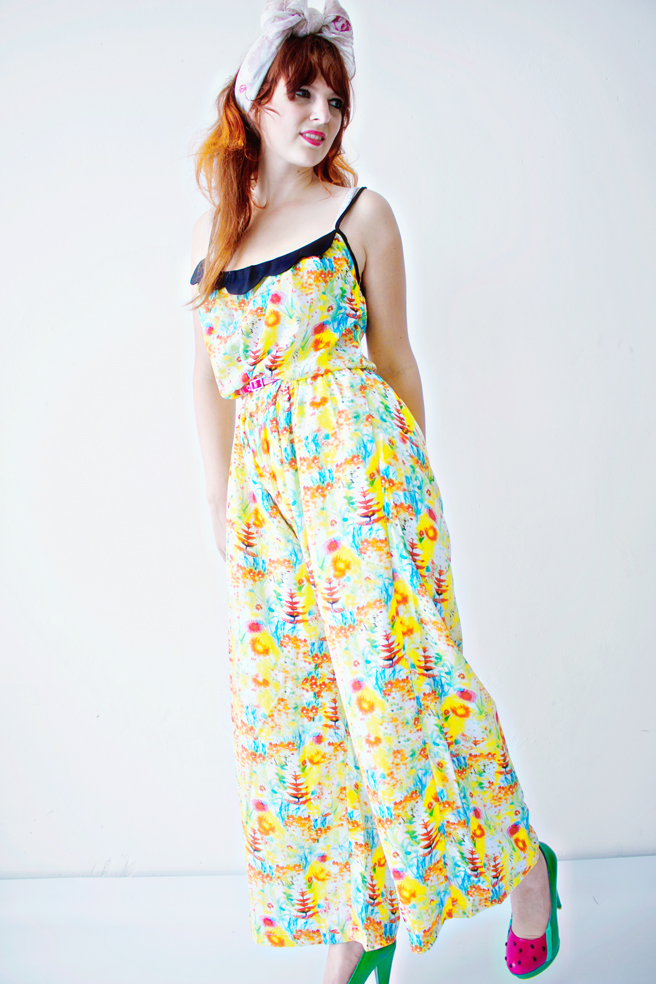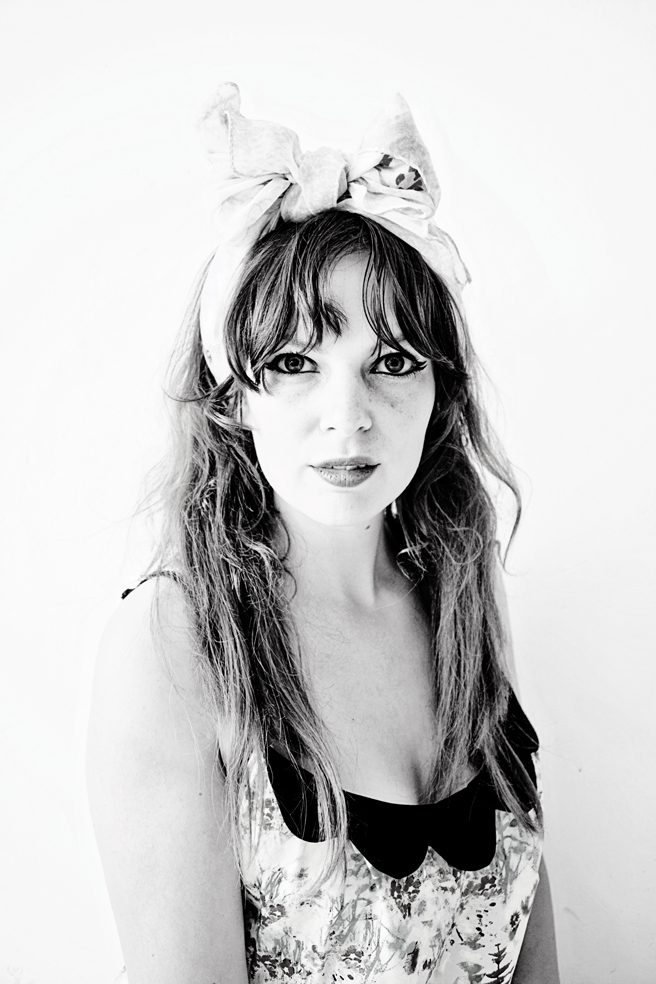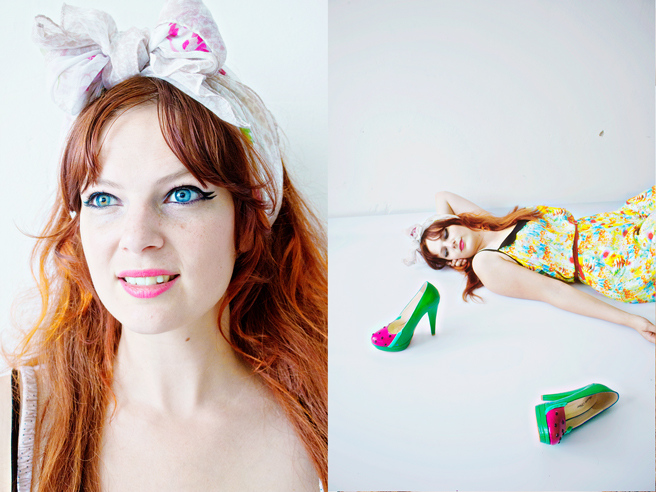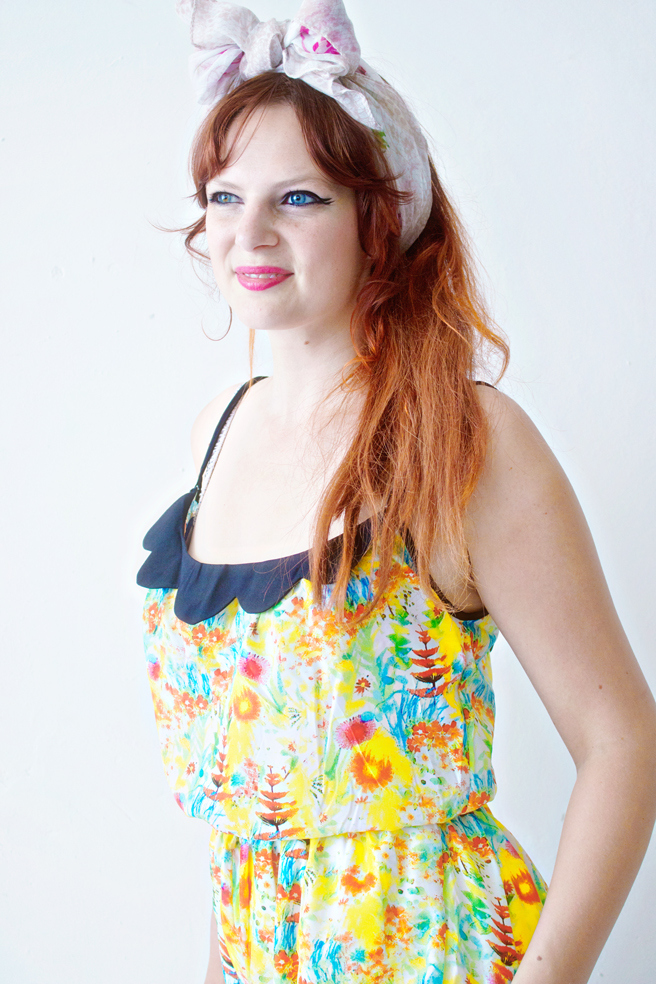 Jumpsuit by

Pepaloves

| Shoes by Lana Red Studio for Mollie Makes