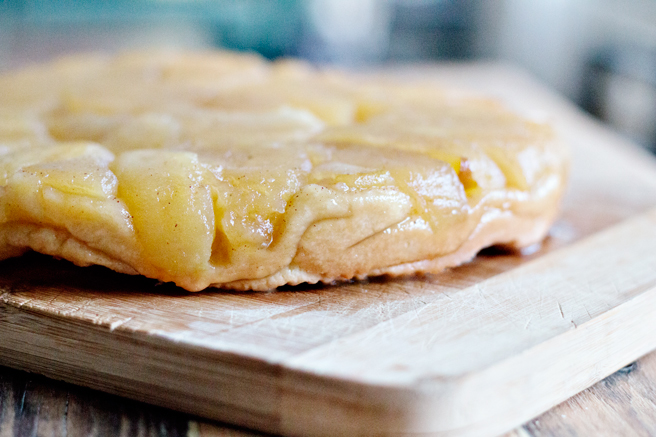 Do I have treat for you today! Quick to make, easy, and most of all tasty! that will be the best way to describe today's apple tarte tatin recipe!
For those of you that don't know what an apple tarte tatin is: it's an upside-down tart! My apple version sounds a lot like a regular apple pie, but because of the upside-down technique, the apples have a more moist and sweeter taste.
Here's how: Enjoy!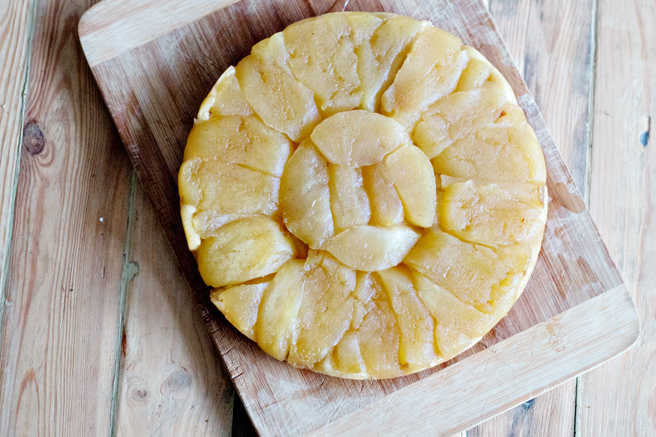 For the dough
– Preheat the oven to 220 degrees
– Mix the ingredients for the dough together. Knead the dough with your hands and form a ball.
– Place the dough ball in the fridge for 20 to 30 minutes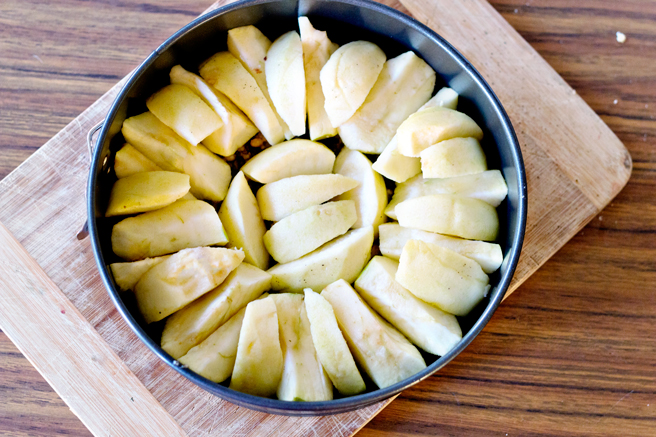 – Peel the apples and remove the cores. Slice them into 8 wedges per apple
– Put the sugar into a pan and place it on a medium heat. Keep stirring the sugar until it has caramelized, add the butter and keep stirring.
– Pour the sugar and butter mixture into the springvorm. 
– Place the apple parts on top of the sugar and butter mixture. Make sure that you cover the whole area.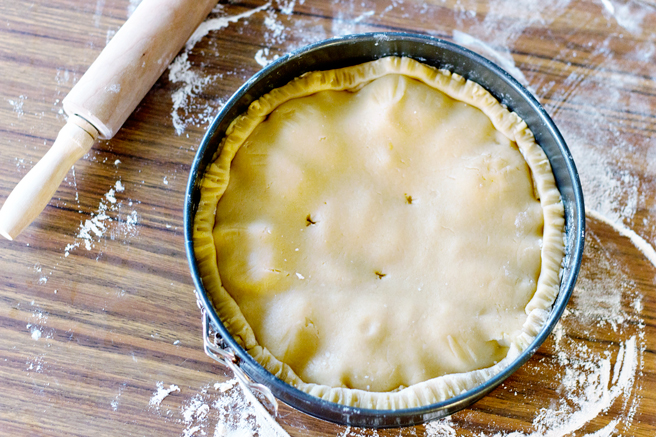 – Take the dough out of the fridge and use a rolling pin to make a round surface. place this over the apples in the springform. Use the leftover dough and this all around the springform.(see image)
– Place the springform in the oven for 30 minutes.