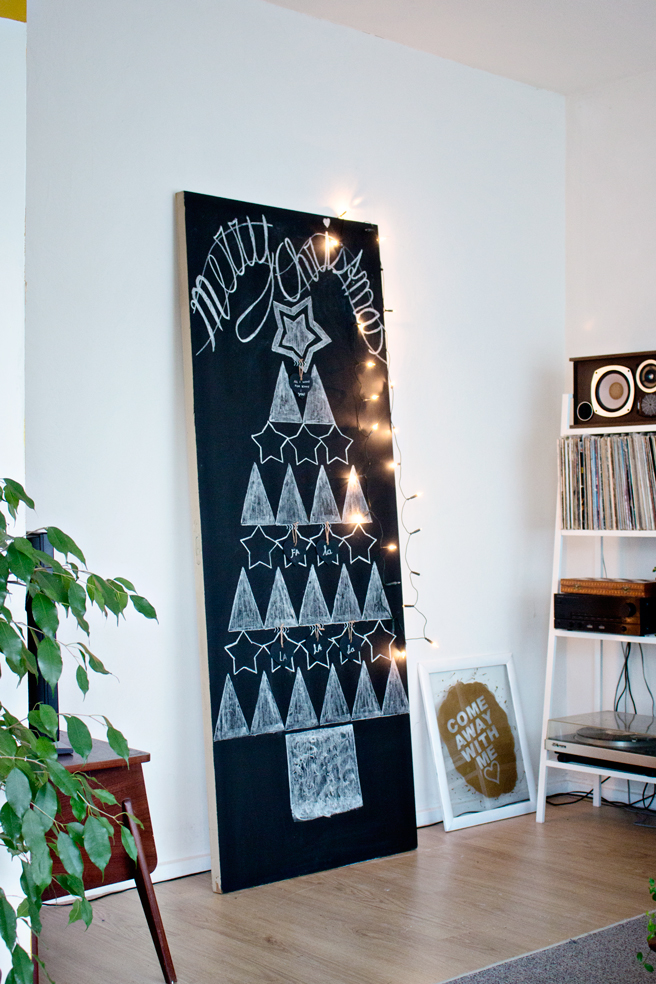 One week until christmas and no tree yet? Oh no! (*update*- I wrote this post in 2014, but I have remade this tree every year since, you can view last years design in the bottom of this post)
It's a good thing that I am just like you and really didn't feel like dragging a tree to my house, or worse: decorate my extremely-non-realistic-looking-tiny-fake-christmas-tree.
This year, I choose to be extremely crafty and minimal when it came to my christmas tree idea. It was very easy actually I just (temporarily) removed the door from our storage closet and decided to paint one side with chalkboard paint, easy!
And yes, you read it right. I simply placed the door against a big empty wall, and what do you know: it actually looks pretty christmassy in my living room right now!
It's of course not necessary to use an old door, you can also use a big piece of wood, or a small one. The idea is, that it's a flat surface and it doesn't take up too much space or precious time to make (perfect for tiny apartments!). And after looking at it for a long time during christmas, you end up with a nice chalkboard door in your cupboard, that is perfect for writing down lists!
* As a side note, I can hear you thinking: but than my storage won't have a door! Solution: I actually hung up a temporary curtain and it doesn't look too bad:)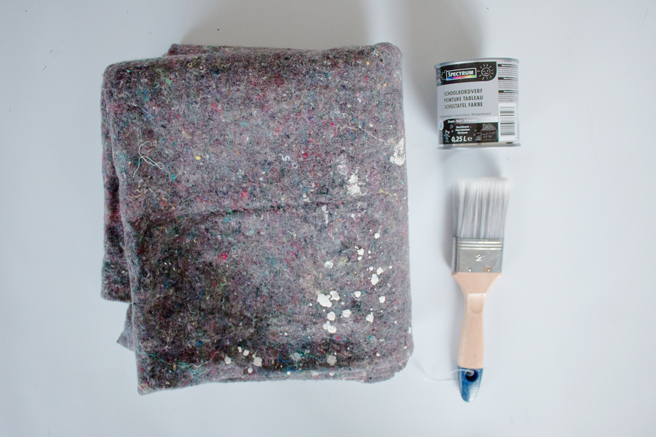 – Old door, or big/small/old/new piece of wood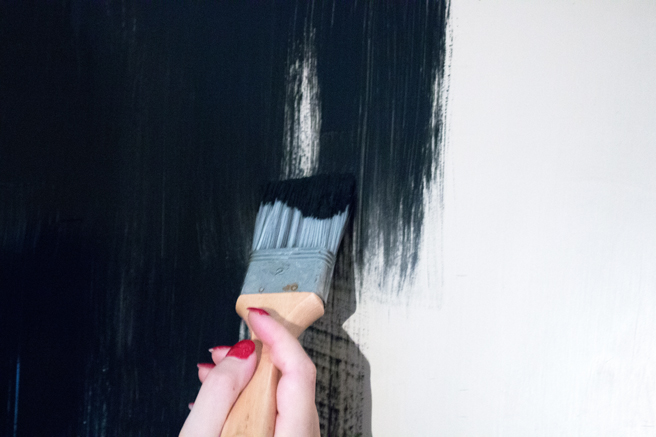 – Clean the door and place the painters cloth underneath. Apply a thin layer of chalkboard paint. Let it dry (mine only took an hour to dry, before I could paint it over)
– Apply a second layer of paint. Let it dry overnight.
– I cutout some shapes out of paper and traced those to create the tree.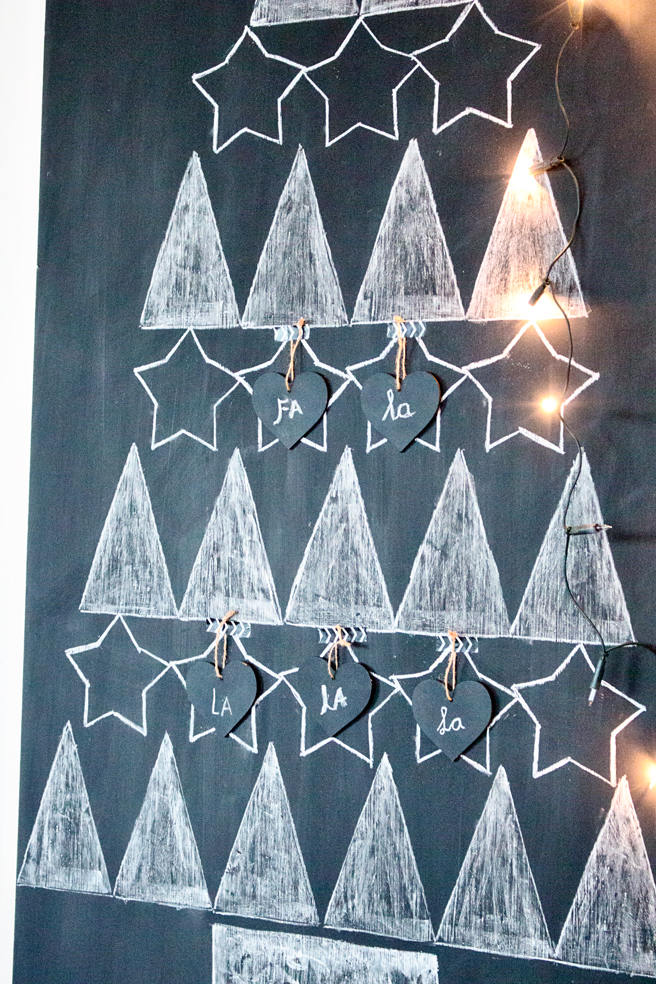 – You can use tape or small nails to hang decorations "in" the tree, or simply hang them on the top corner of the door, like I did with my christmas lights.
– If you have some chalkboard paint leftover, you can use it to paint decorations and create a three dimensional chalkboard effect.
We unfortunately don't celebrate christmas with gifts, but the floor in front of this minimal tree would be perfect for a big stack of pretty wrapped presents!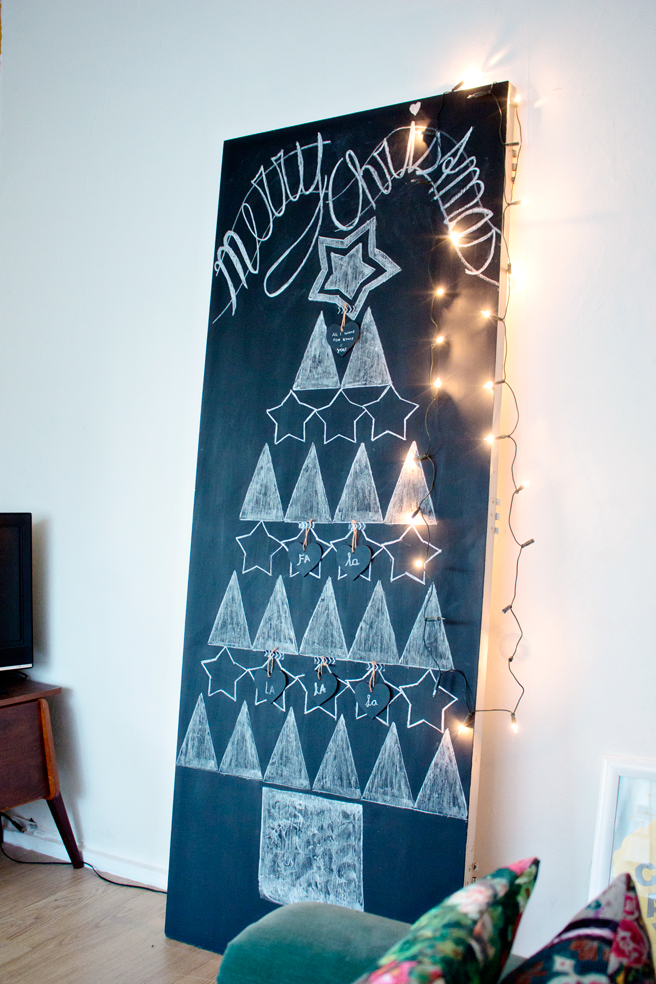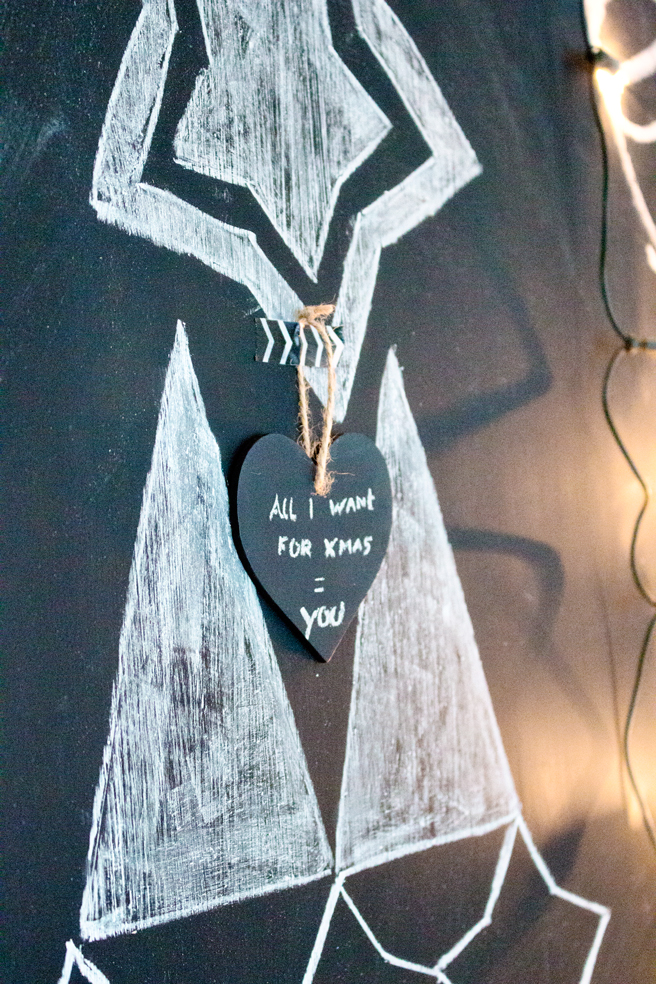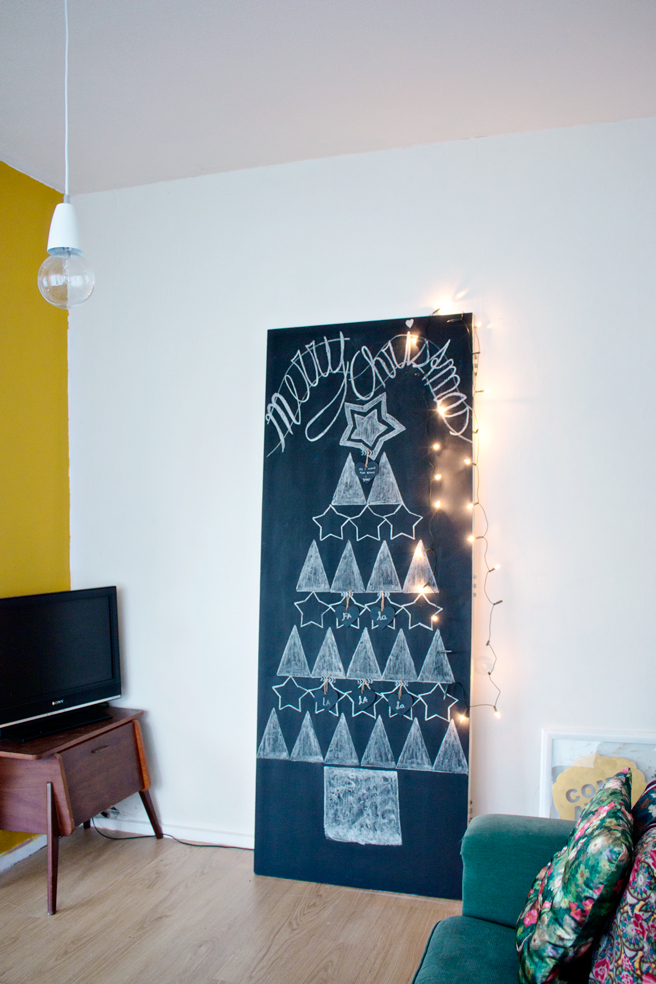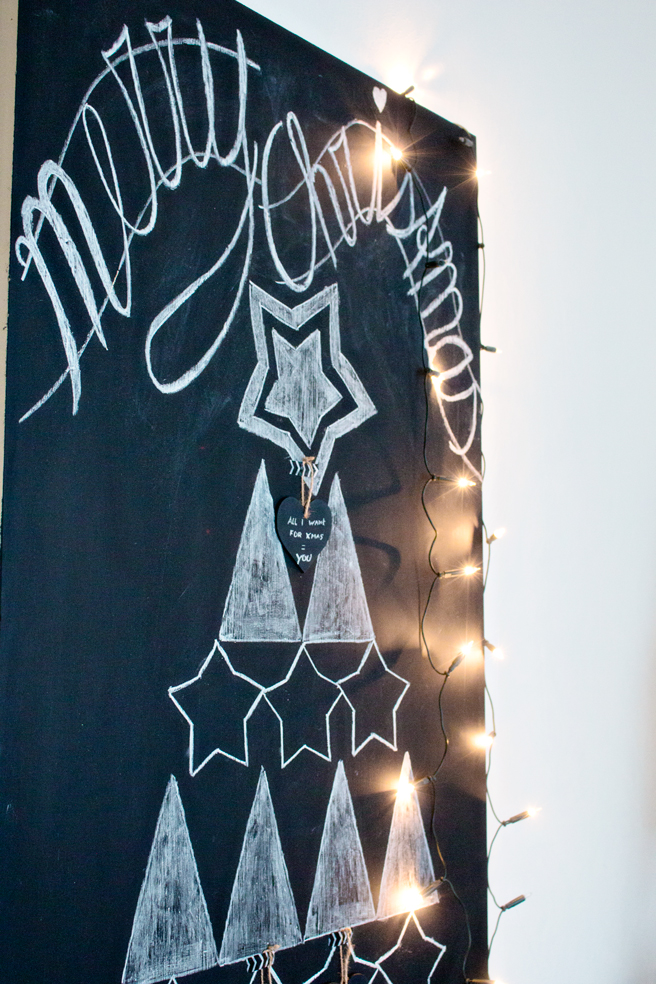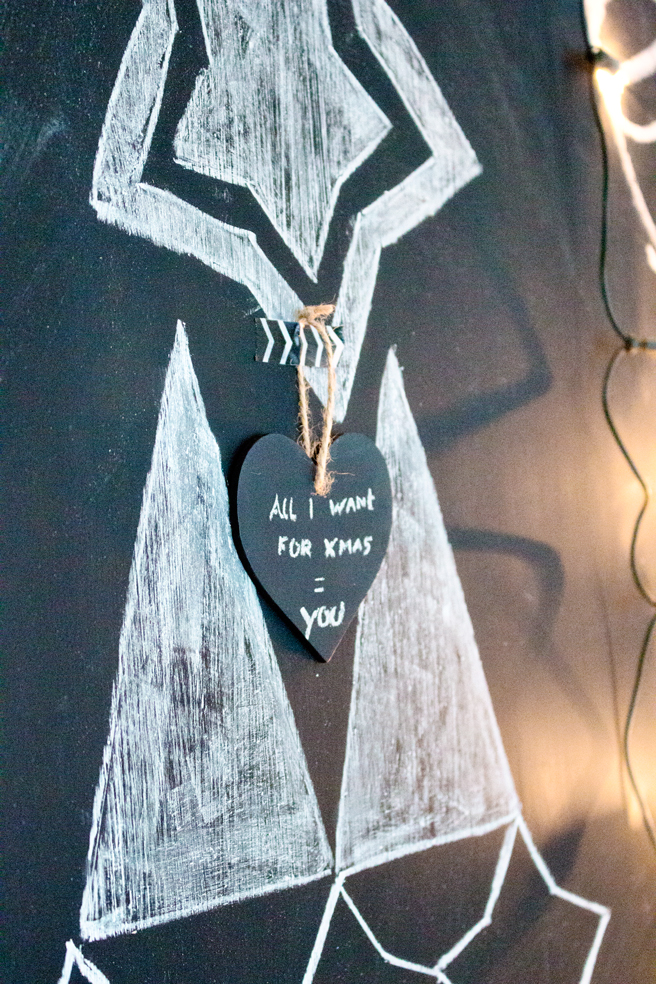 And  since the Christmas tree worked out so well the next year, I decided to use the same context but mixed it up with a new chalk design: