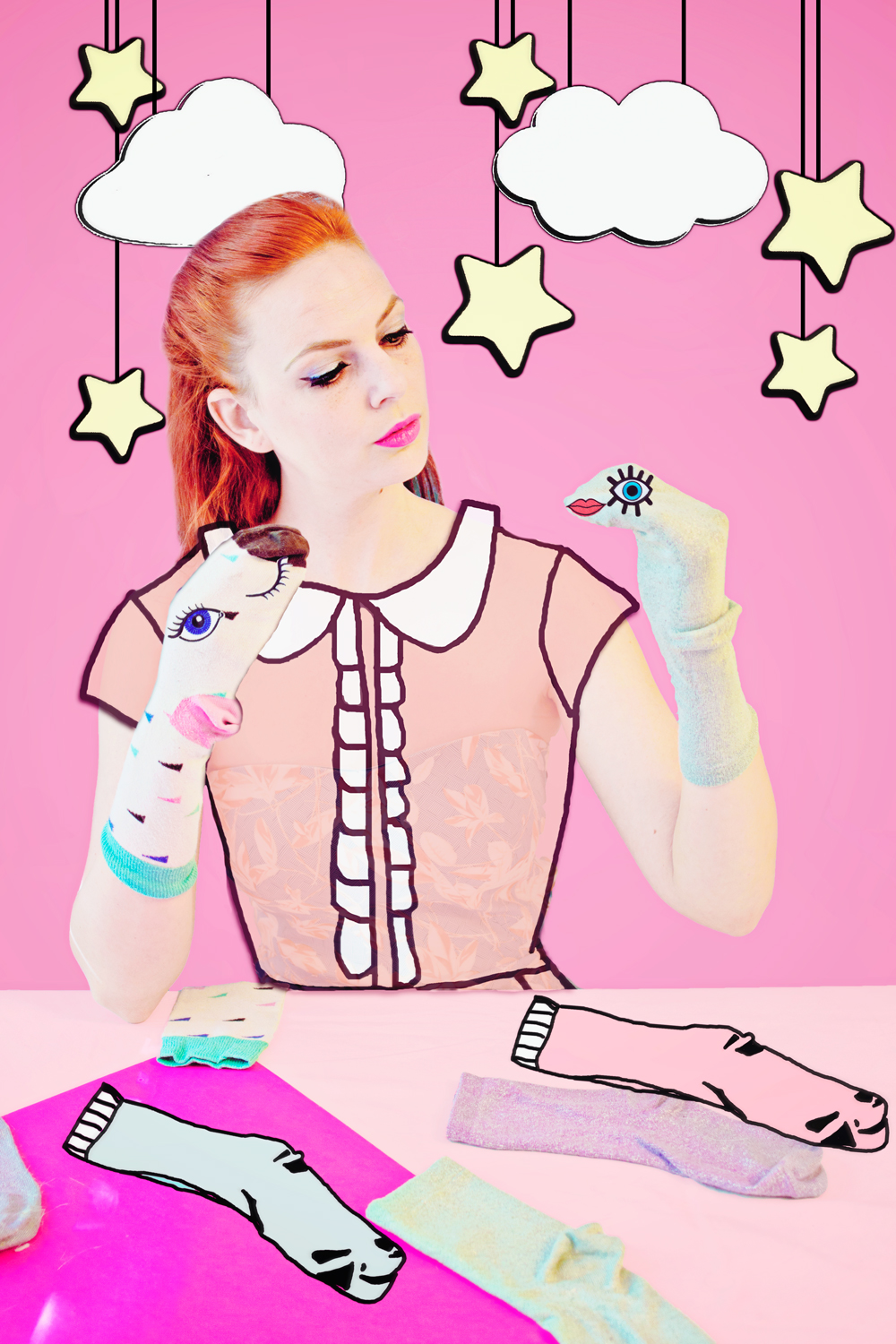 What started off with a pair of new pink shoes, quickly escalated into an "ode to pink" photography project!
In this very pink outfit post, not only will I show you my outfit ;) But I will also share the backstory of my inspiration for this post!
And… I am also finally showing off my completely healed new tattoo! Woohoo!
---
First things first, I have been working really hard to keep my promise when it comes to outfit posts: They should be fun! I love to experiment with photography and outfit posts are the perfect opportunity for me to think of fun, new and most of all random ideas and transform them in a photo project for this blog! 1You just opened a footnote! These pink squares on the LRS blog are used to give extra information about a subject that I didn't want to put in the main text. Probably because it's extra information or sometimes because it might have been a random thought that popped into my head ← New to footnotes? Open these.
This results into some very varying blogposts;) When I look back and see the photos that I have made of me wearing a new outfit, I really see the 'me' from that moment in that picture.2 I am sure that you can relate to this. Your style is also probably changing and the way you smile, stand and pose for photos also evolves over the years.
But let's get back to Pink! I have been pinning away on Pinterest for years now, saving photography inspiration in my Photography board and in secret boards.3Yes, I have loads of secret boards! I recently noticed that a great deal of my pinned photo inspiration have two things in common:
They are extremely colourful!
They usually have one simple aesthetic theme and subject.
This wasn't a coincidence any longer, I am apparently a big fan of a certain photography 'style' without realising it!
Being inspired by my saved Pinterest photos, I decided to recreate a few in my own style as an ode to aesthetic photography and colour.
The first photo that I took was taken a few weeks ago. I had just received these gorgeous pink shoes and they matched so well with my new jumpsuit that I just had to take a jumping shot: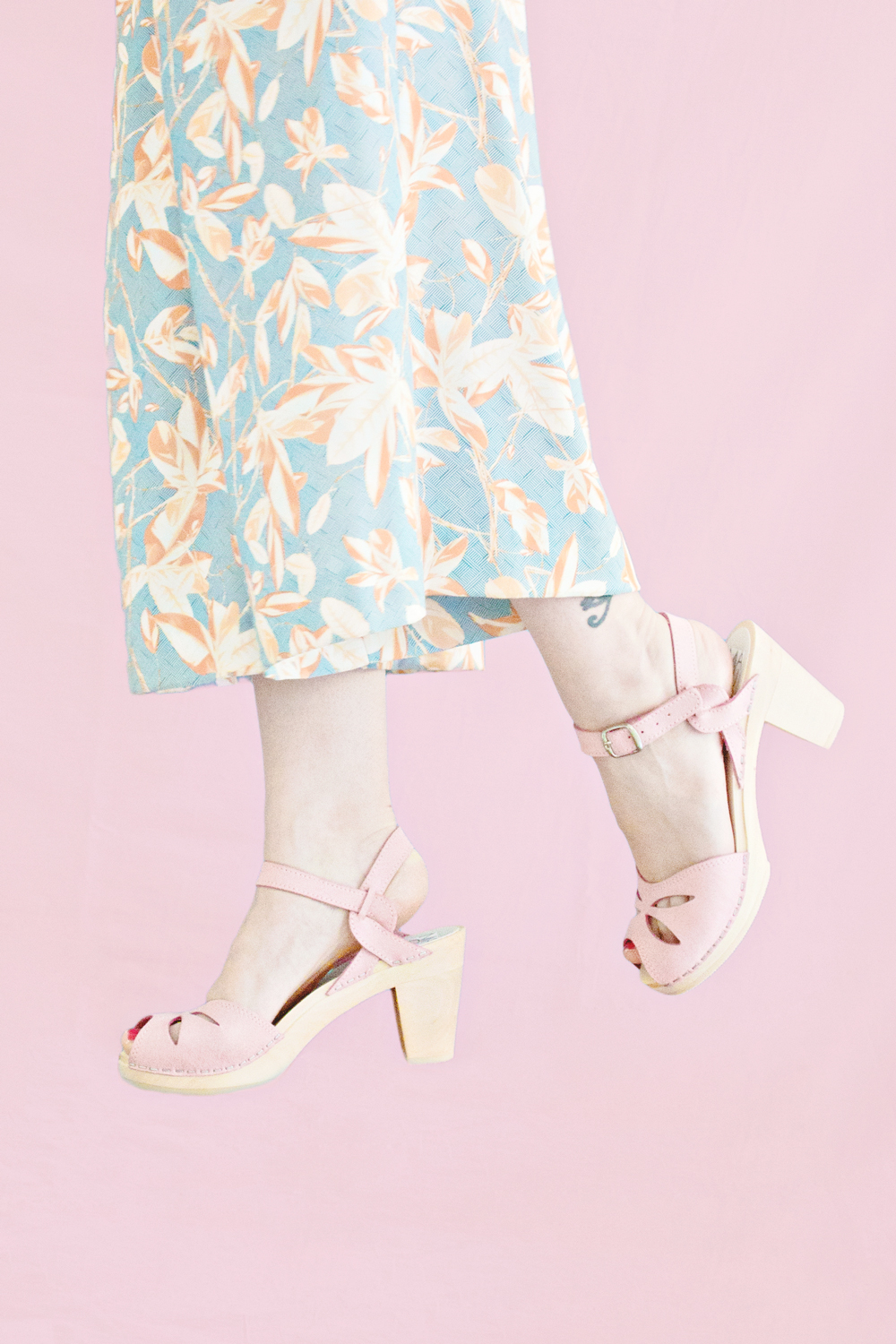 The background was actually blue, but I felt that pink suited so much better and that is how I came up with the idea to make an outfit post dedicated to pink!
So what started off with one photo of me jumping in my pretty clogs (handmade from Maguba!) turned out to be a very mixed and long term project. I took all of the photos in one day, but selecting, editing and actually building up the courage to share them with you took waaay longer than I had expected.
Especially the sharing with you guys part is always the most frightening thing. I try to make what I like and what feels good. But I also want to keep things approachable (not sure if that is the right word for it) Taking a photo of me, playing with hand puppets (yes, socks on my hands;) might not be 'approachable' if you get what I mean.
What do you think? The weirder the better? Or is keeping things more natural a better way?
I loved the experimenting part. The photoshopping, picking colours and deciding which ones to share with you. For some reason though, they never felt finished. 4I always had a problem with selecting photos. I can take 500 photos and wanting to use them all in one blogpost, you know: just in case I like the other one better, next time I look at it;) But I gave myself a pep talk (aka glass of wine) and made yesterday-me promise to today's-me that I will finish the photo's today :)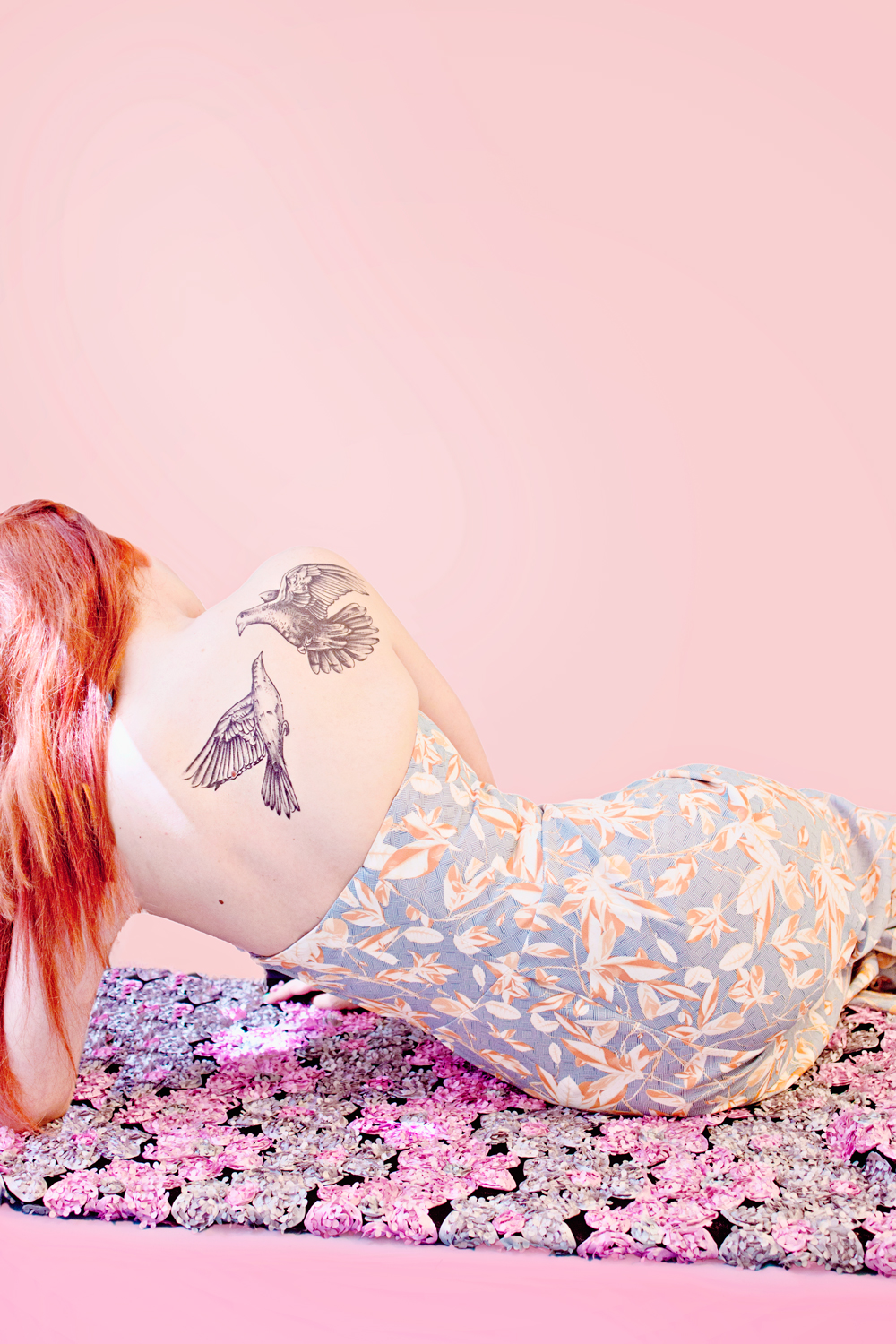 Oh, and what are those two flying creatures on your back doing there you say? Well, how wonderful of you to notice! That happens to be my new tattoo!
I got the tattoo about 5 weeks ago here in Berlin. This was a very well planned, well thought project that has been going on for years.
When I was 15, I got this tribal tattoo on my shoulder blade. I was very insecure and wanted something on my body that was 'me' and it served as this symbol that I could create my own beauty.
20 Years later, being very happy with the thought behind the tattoo, it just wasn't 'me' anymore. I thought about removing it, but like I said, it wasn't so much that I disliked the look of it, so I choose to go with a cover-up.
After looking for the right theme, subject, image, etc. for over 4 years, I finally made my decision and went with two doves.
I am not really sure how I came up with the idea of two doves exactly, since I have been searching for so long. But I think it's a combination of vintage floral and bird prints, Paloma Faith's back tattoo and the beauty of the spread wings of a flying bird.
It took some getting used to having a bigger tattoo than my previous one, but I am so very excited and happy with it!
Did I already mention these pink shoes?! How pretty are they! I feel very Dutch when wearing them, because they are made from wood. It might not sound comfortable, but I guess my fellow Dutch ancestors knew what they were doing because they feel great!
To finish this post, witch turned out to have so many different subjects and stories (sorry about that!) I hope that I may have inspired you a little bit, like so many photo's have inspired me for this project.
You can find my biggest inspiration photos on the blog very soon, but for now: thank you for stopping by! Lana x
---
CREDITS
Shoes by Maguba
Jumpsuit by H&M
Glitter socks by Flying Tiger
Mixed Print socks by Happy Socks
Tattoo by Toe-Loop Berlin
---