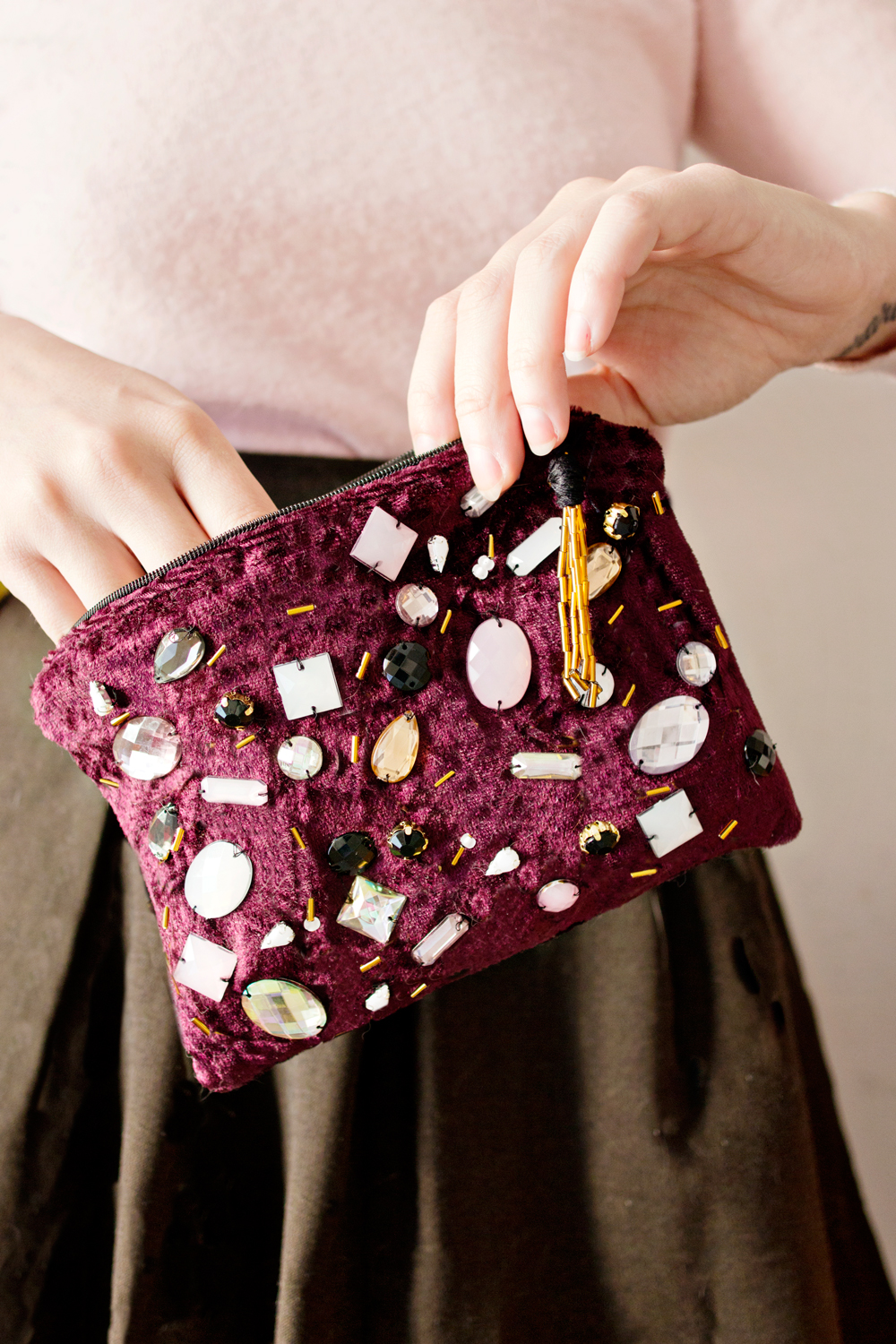 It is a big understatement when I say that I like that velvet has returned this fall! The amazing people at Mollie Makes share my love for this rich fabric and we collaborated this month to create this fancy clutch! You can find the full project in this months Mollie Makes magazine!
Not only did I find the perfect color of velvet at the local fabric market for this project, I also used different sizes and shapes of beads and gems to decorate the front. And even though I usually avoid projects that involve sewing zippers (zippers and I are rarely friendly towards each other) this was actually an easy peasy zipper insert!
Excited to sew your own Velvet Clutch? It's easy! Get yourself the latest Mollie Makes Issue and start crafting away with this tutorial.