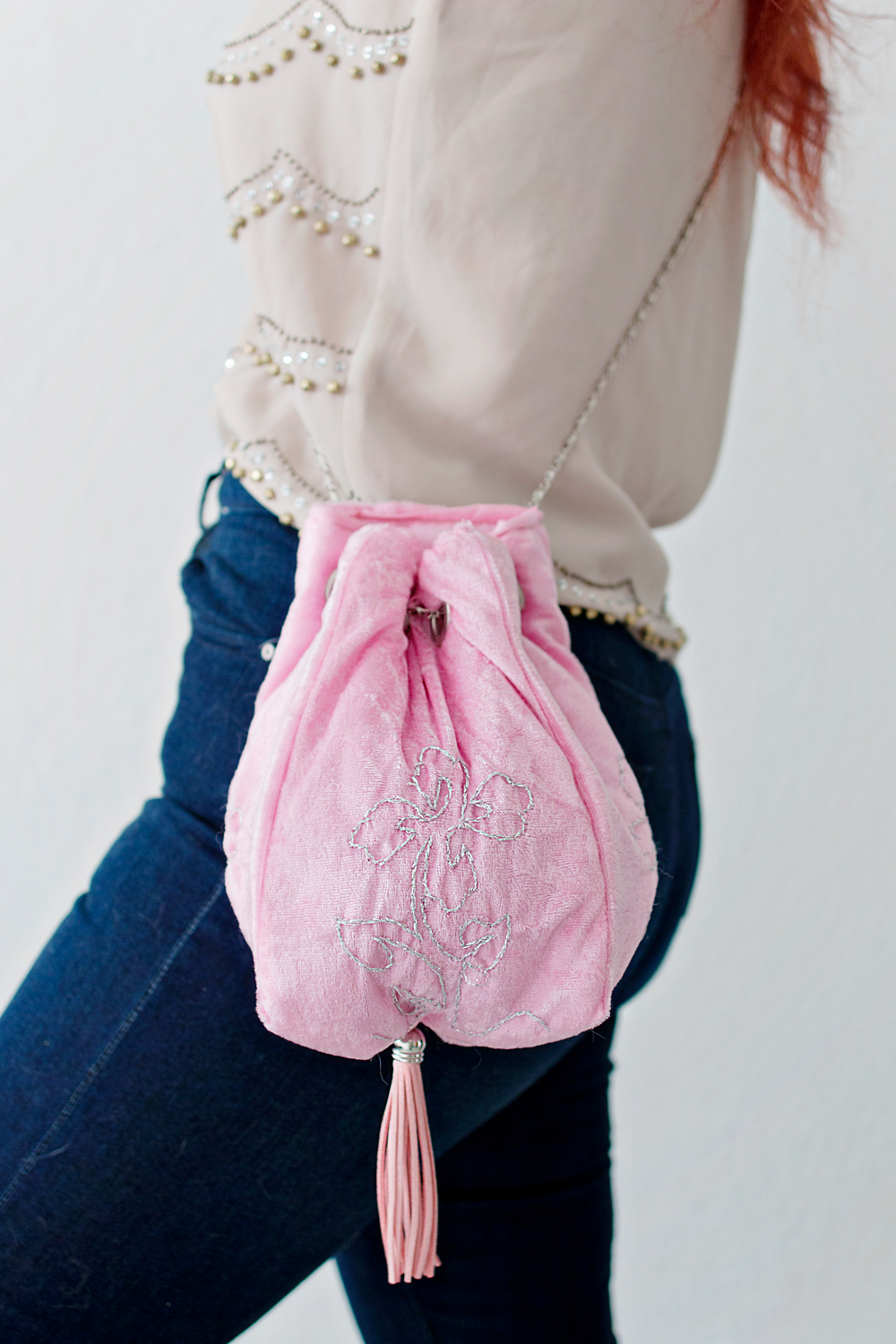 Velvet has been my ultimate favourite material last year and I really don't plan on stopping my girly craze for 2017. Luckily the amazing Mollie Makes magazine shares my passion for this soft and lush style and we collaborated on this embroidered Velvet Pouch.
This blush pink velvet was a treat to work with, my sewing machine just flew through the fabric and turning it into this pouch-like bag was so much fun to do! Complete with a tassel and a hand embroidered detail, it felt like I could go back to the roaring twenties sporting this cutie :)
And even though it has that vintage feel to it, it somehow goes with anything! (see me wearing jeans in the photo).
Are you ready to sew your own velvet embroidered bag? It's easy! Get yourself the latest Mollie Makes Issue and start crafting away with this tutorial.