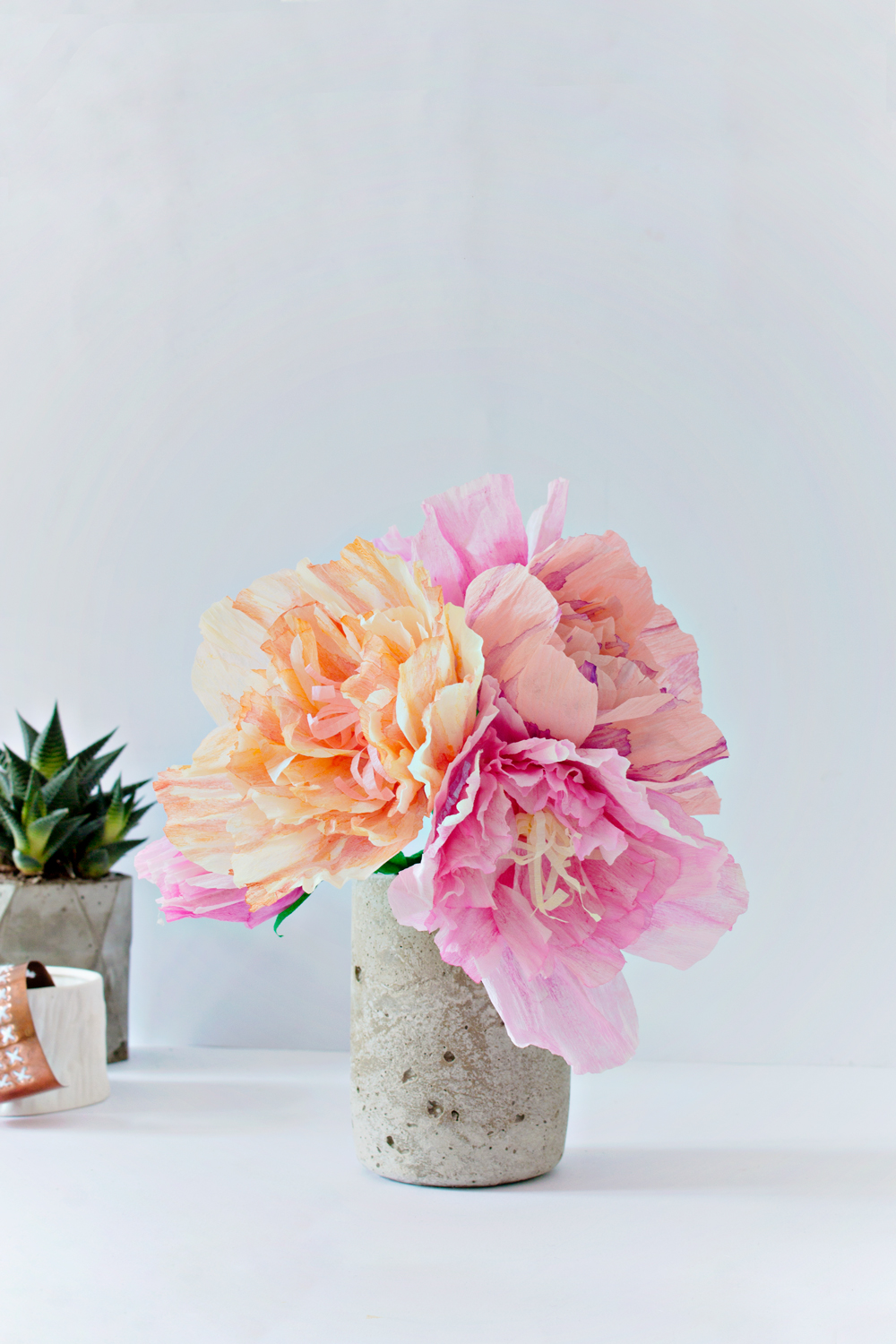 Not one, but two projects that I made for the creative Mollie Makes magazine can be found in this months magazine! This time they had the wonderful idea of combining two projects and let them show off each others features together.
Since concrete is still one of my current fav materials (see my concrete jewellery DIY), this project couldn't have come at a better time! I made this cilinder shaped concrete vase DIY and combined it with a paper peonies tutorial. The paper peonies turned out exactly as I had hoped, thanks to a secret technique;)
I love how the delicate paper flowers go so well with the grey concrete vase.
Are you ready to start pouring concrete and find out about my secrete paper peony technique? It's easy! Get yourself the latest Mollie Makes Issue and start crafting away with this tutorial.