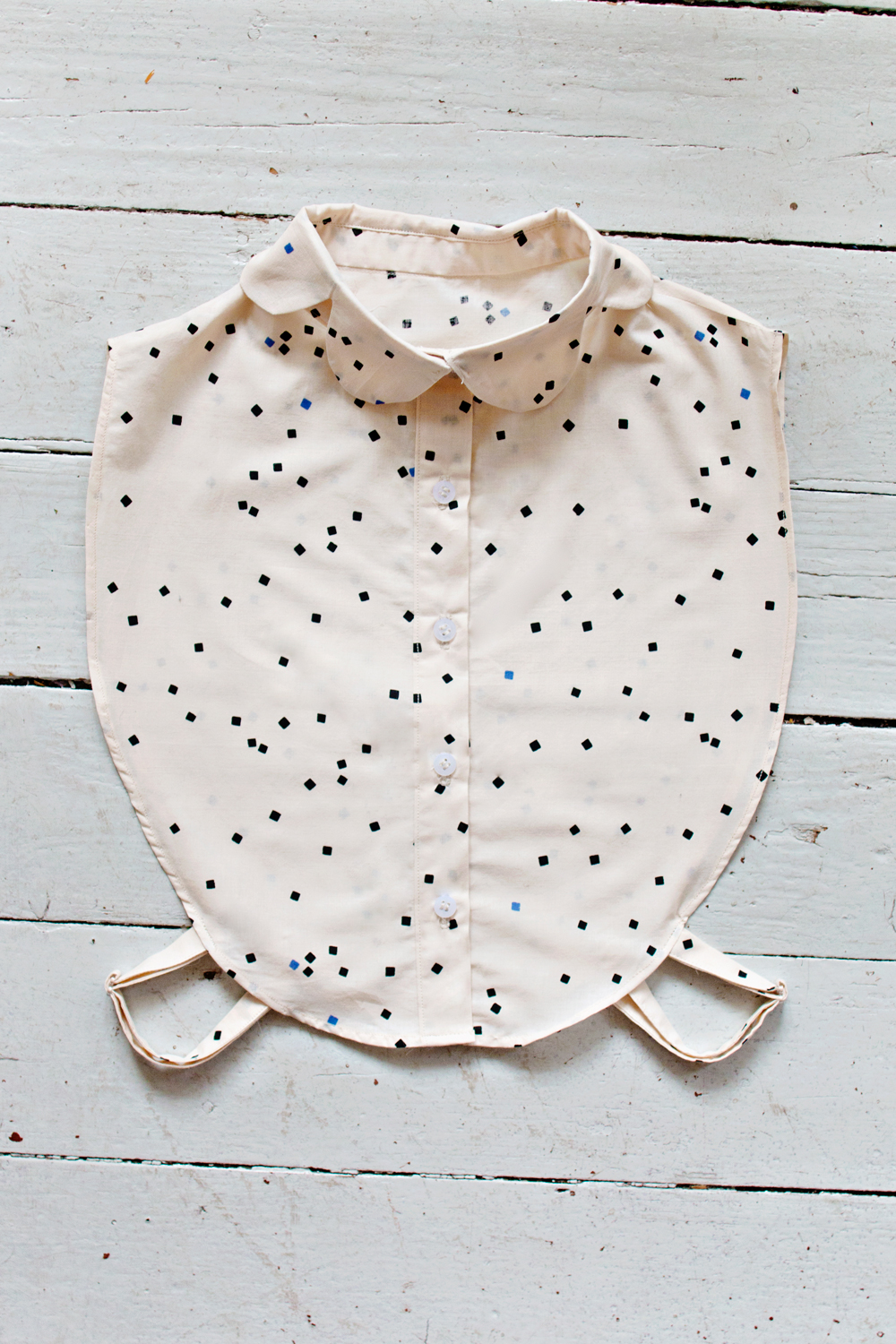 Get ready for warmer weather with this cute Scalloped Collar Bib project in this months Mollie Makes magazine! My favourite crafty magazine and I collaborated on this original project and I am so happy with how it turned out!
I am a big fan of wearing blouses and it is definitely my go-to piece for the rare occasions that I wear pants instead of dresses ;) A bib is a perfect piece for you, my fellow blouse lovers. It is practical, cute and goes with anything!
For this months Mollie Makes I made a sewing project, showing you how to make your own bib with a limited amount of sewing patterns. Combine this sewing project with a cute fabric, add a scalloped neckline (also included in the DIY) and you are ready for spring!
Are you getting the sewing vibes and can't wait to make your own bib? It's easy! Get yourself the latest Mollie Makes Issue and start crafting away with the tutorial.