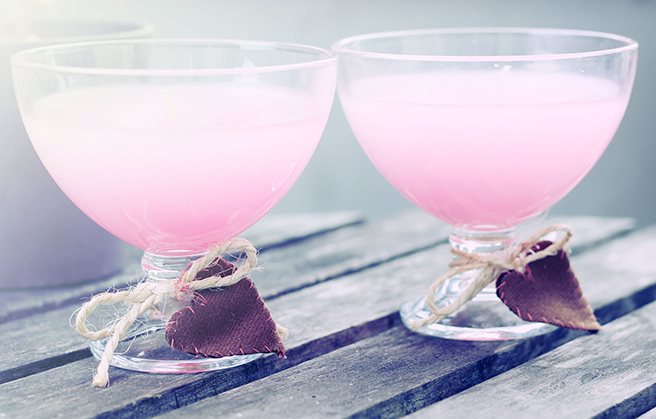 Mothers day is here and I know it's a little late to post a tutorial about a mothers day gift, but my mom reads my blog, so I couldn't post this without ruining the surprise for her :)
I made her these two cute pink candles and it was actually pretty easy to do: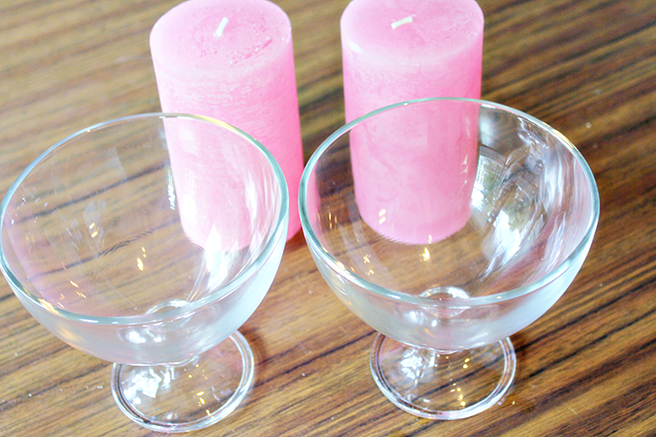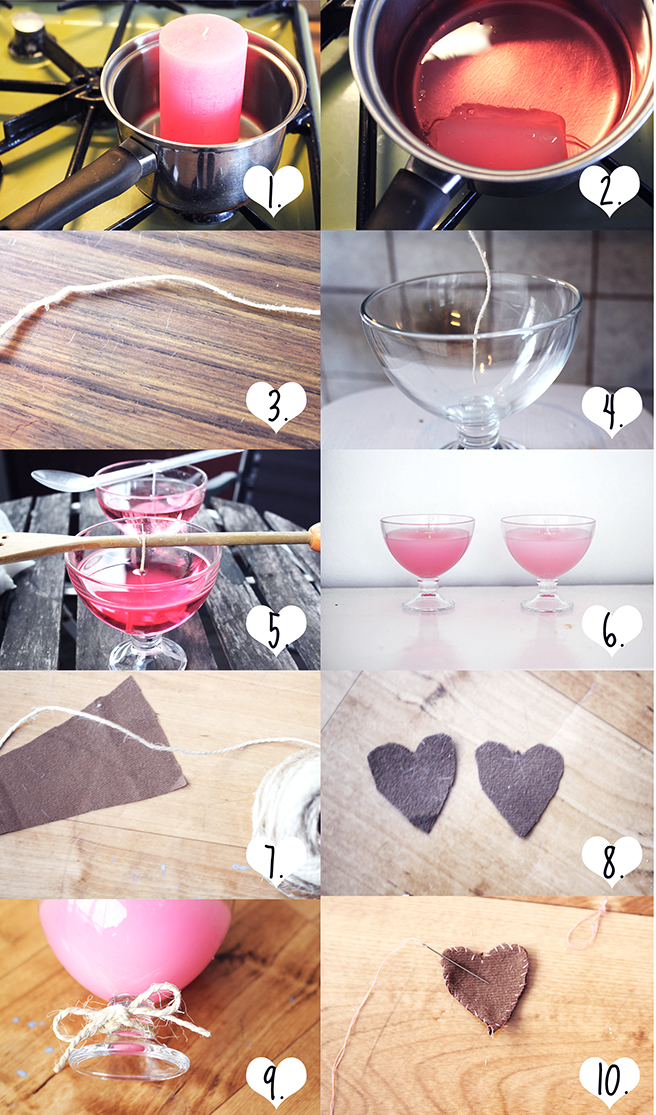 1. Put a candle in a pan (don't worry about getting it dirty, you will be able to clean the pan after you're done).
2. Heat it up.
3. Take the wick out of the pan with some tweezers, be very careful to not burn you're fingers!
4. Hang the wick above the glass.  The drying process can take quit a while, so I attached it to a wooden spoon with some tape, to make sure it stays in place.
5. Poor the melted wax in the glasses.
6. The bases is all finished!

In case you want to decorate the glass like I did, follow step 7-10:

7. Take some twine, fabric,needle and threat.
8. Cut out two pieces of the fabric in the shape of a hart.
9. Make a bow around the foot of the glass, using the twine.
10. Attach the two hart shapes together by sewing around the hart. Then sew the hart to the twine.

Done!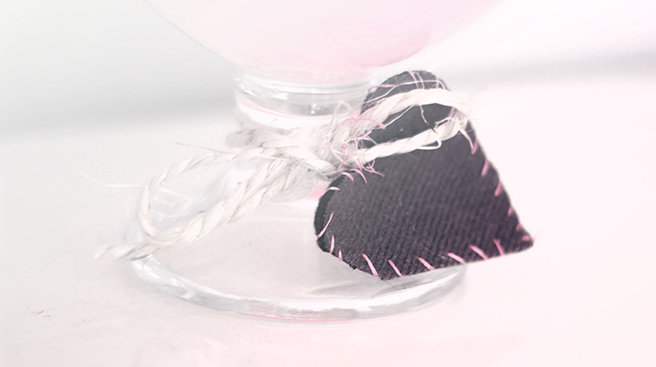 I still had some wax left and wanted to try a different kind of candle. This is the result: