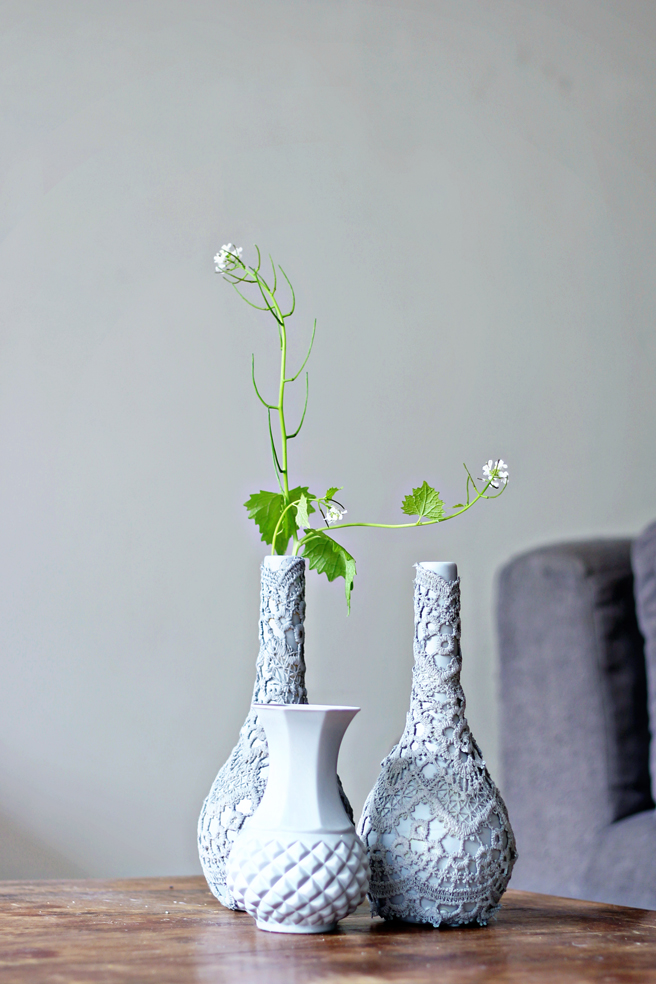 There are many ways to upcycle vases with spray paint, but why not add a little texture to make something really special?!
I bought these cases at the local thrift store, because I loved the shapes. But they all had different colors and textures, and didn't match at all. But with the help of some lace and a can of paint, they turned out to be new favorite decor items!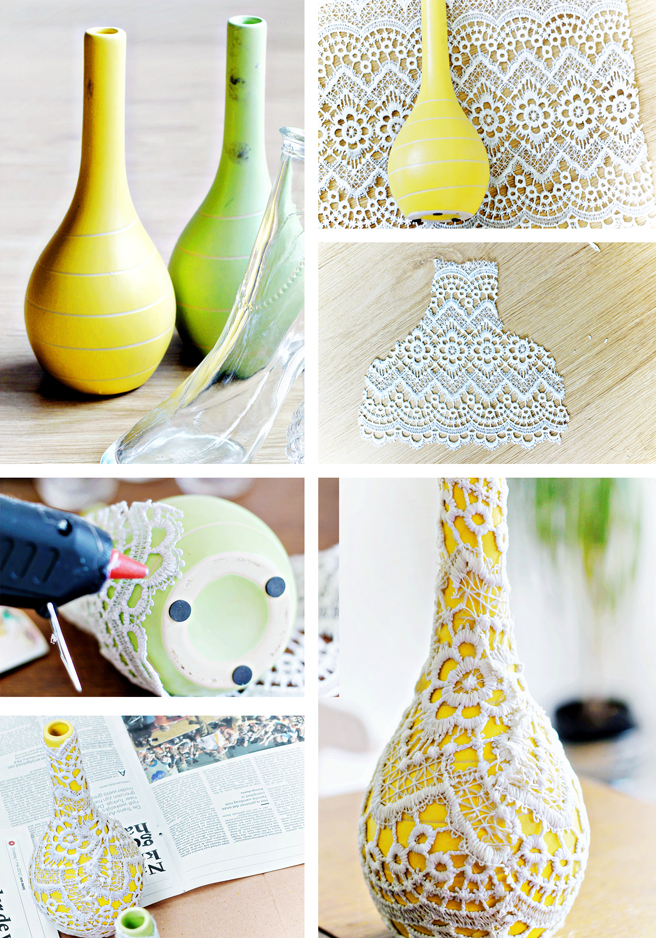 1.Take you're vase and a piece of lace fabric.
2. Cut the fabric in the shape of the vase.
3. Attach the fabric to the vase using a glue gun. 
5. Lay some old newspapers on the floor(outside) and spray the vases with a primer. I used a grey primer because I wanted to spray the vases white afterwords. But I actually liked the vases so much when I only used the grey primer that I decided to leave them this way. You can of course spray them in any color you like:)