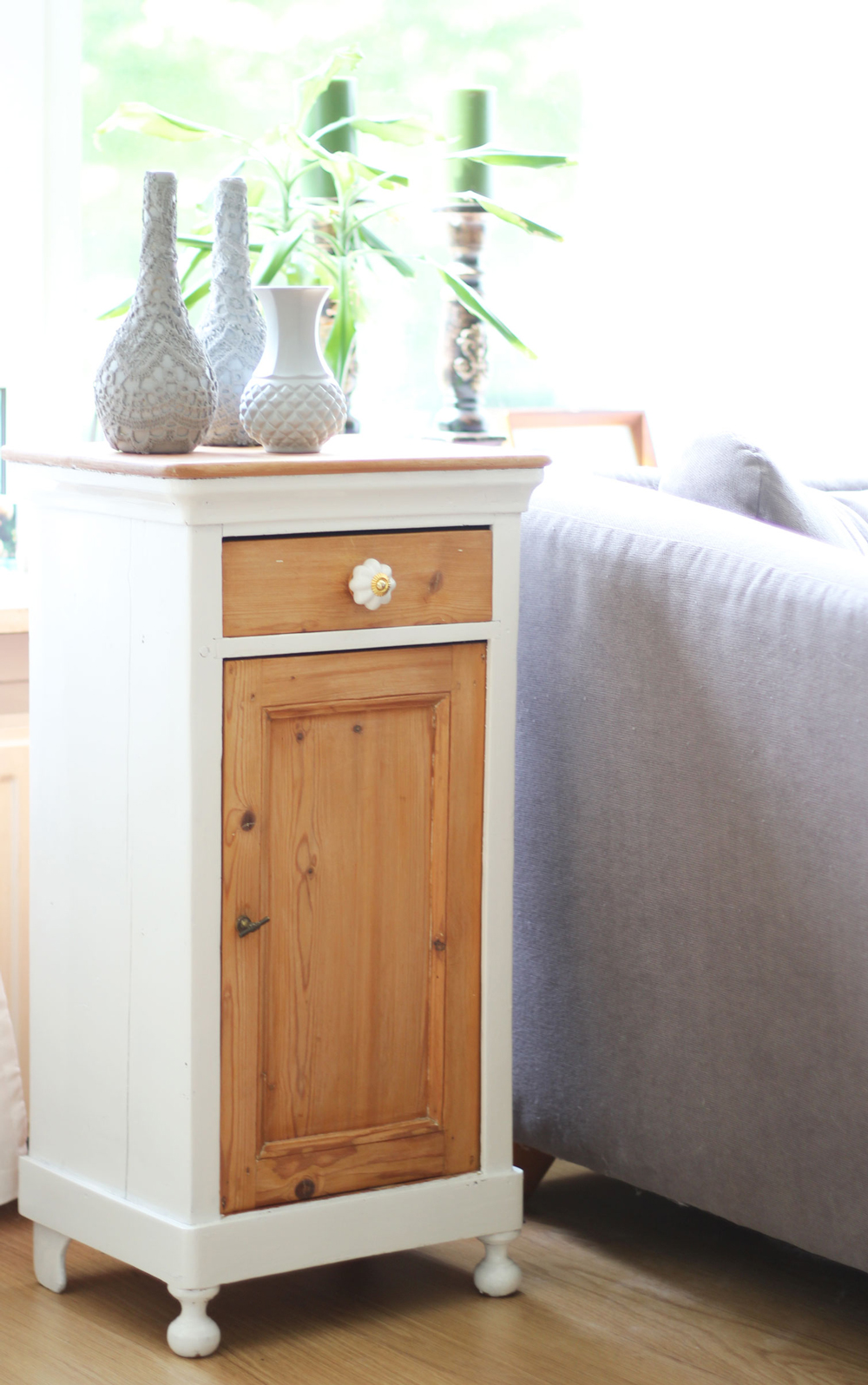 I got this cupboard from my dad, but thought it was a bit too old fashioned. That is why I decided to upcycle it and machete it mor my style.
It was really very easy and I m sure that with this DIY you can thrift some amazing cupboards as well and turn them into your own projects!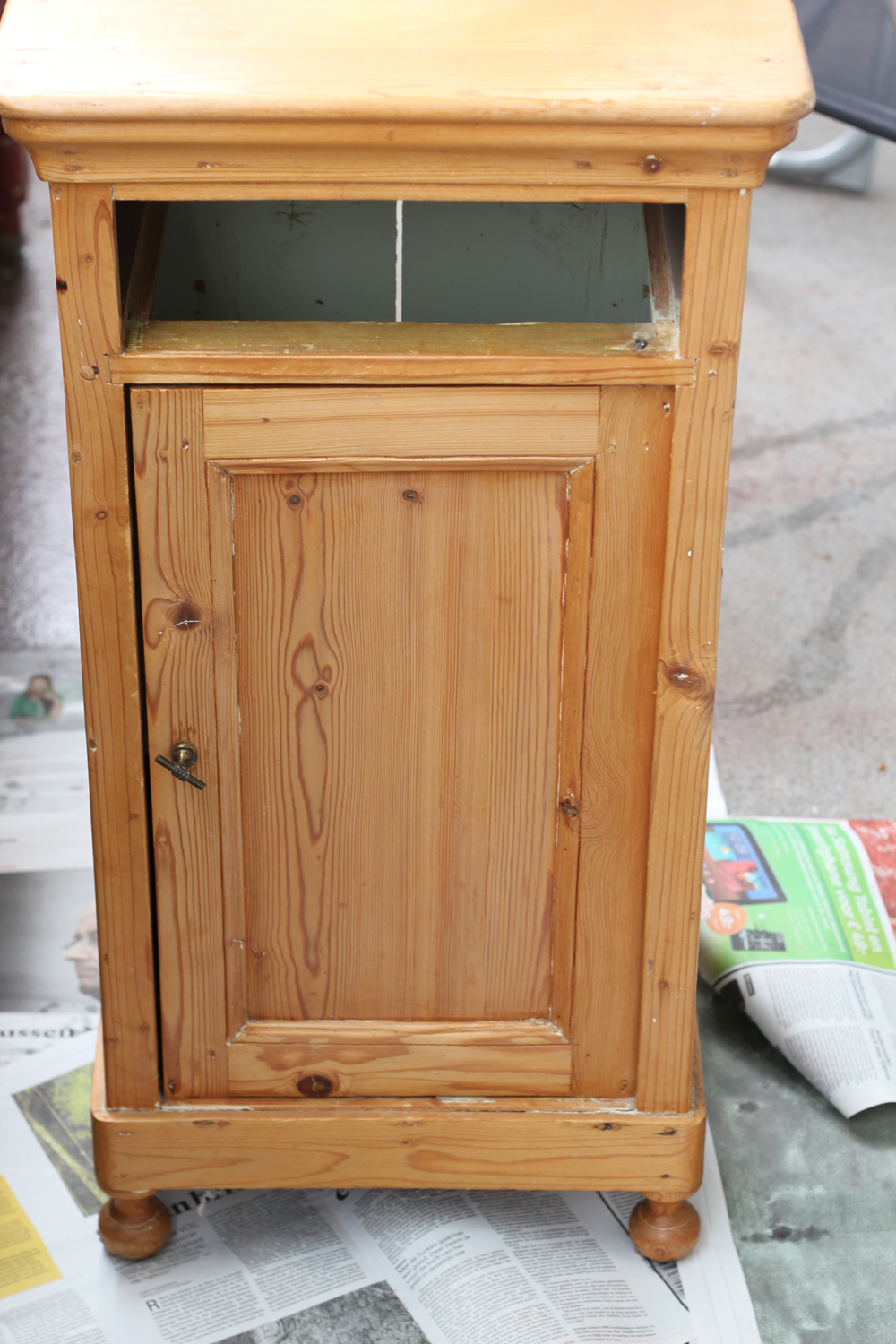 1. Remove the drawer and the door from the cupboard to make sure no paintspatter will come on them.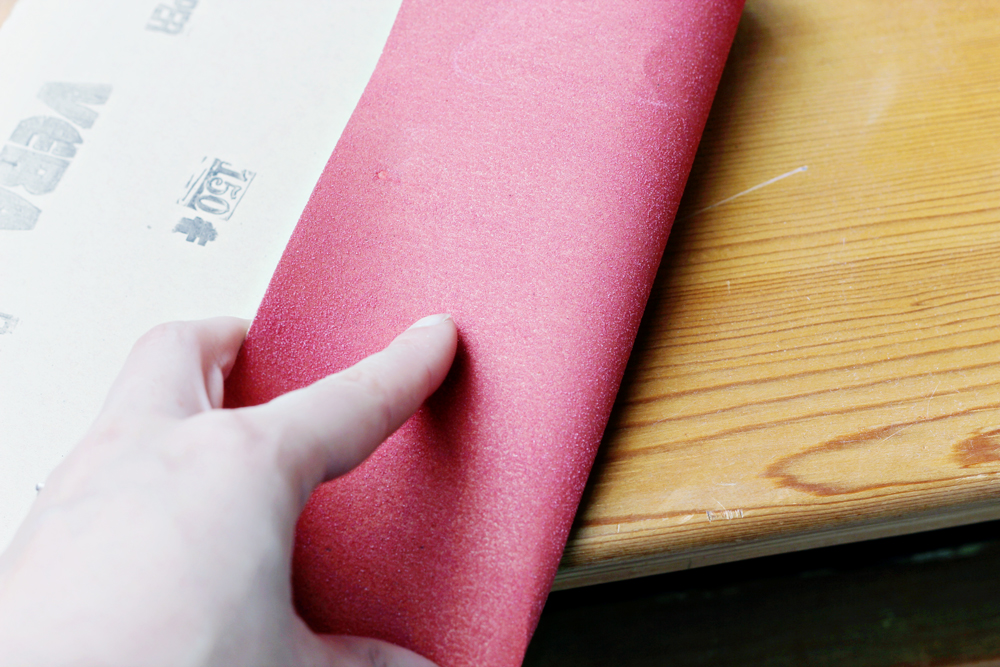 2. Sand the entire cupboard, this will remove the shiny coat and makes the paint attach better. I also sanded the parts that I didn't paint to give it a more 'vintage feel'.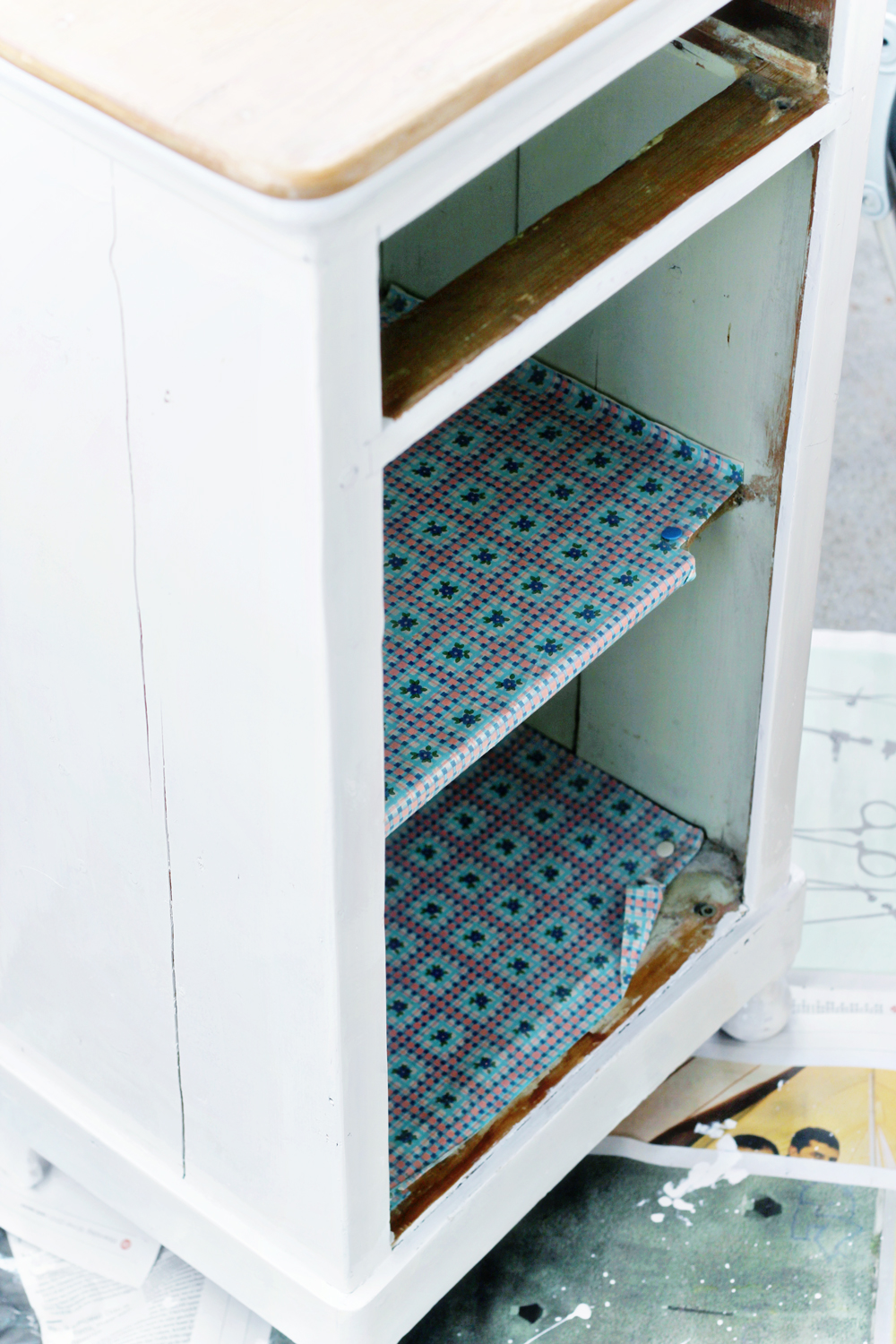 3. Take white glossy paint (or any other color that you like). Paint the parts that you want to be white. I applied one layer and waited about 5 hours and then applied the second layer. After that I let it dry overnight.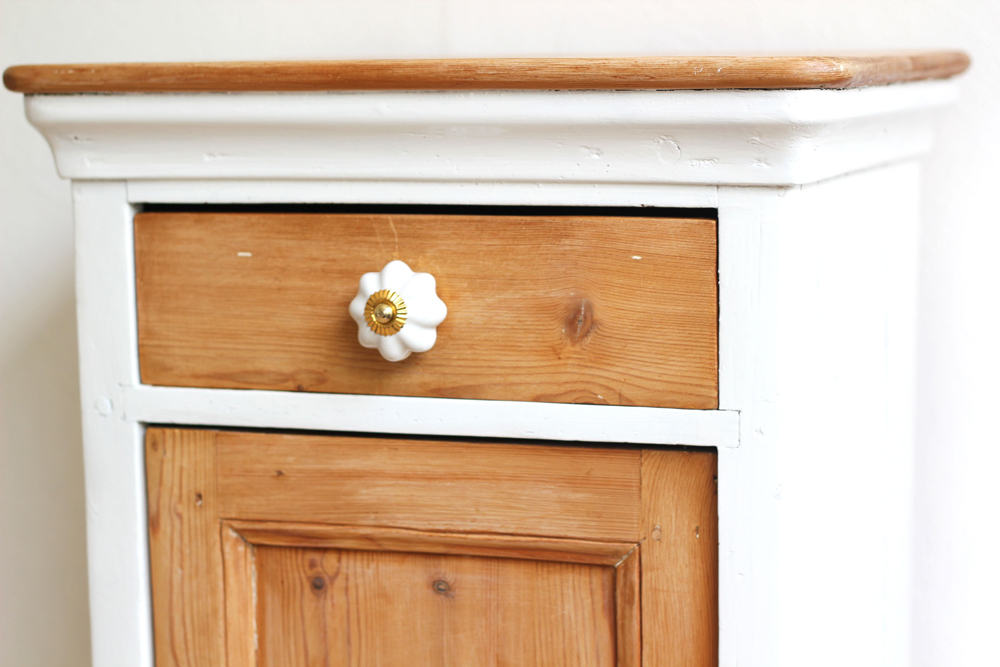 The original knob was really old and damaged, so I bought a new one that has a nice vintage feel to it. I think it really finishes the cupboard and adds a little detail.