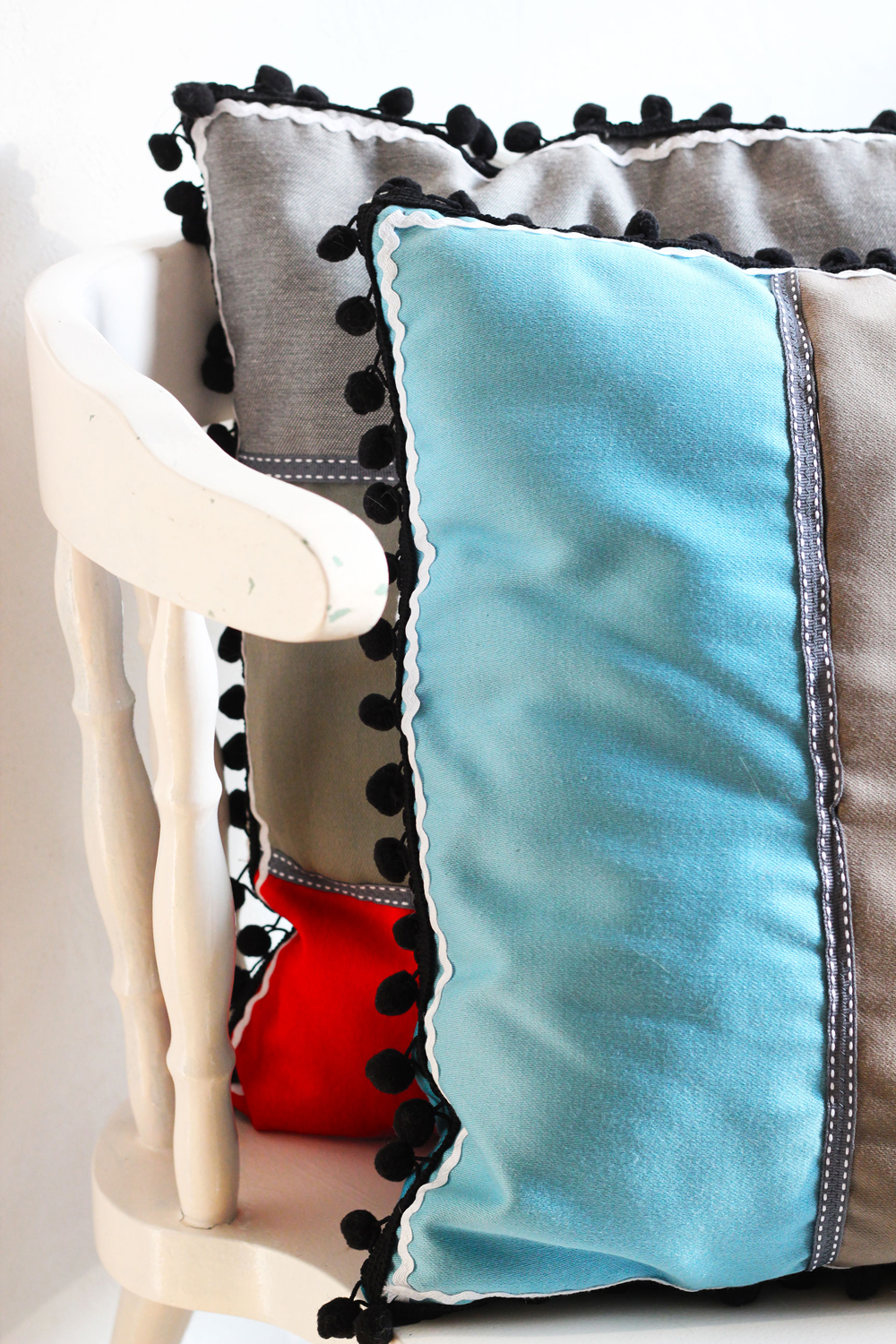 I bought some old plain cushions and pieces of fabric from the local thrift store and decided to design my own new cushions! The pieces of fabric actually where textile samples, from what I assume to be a home decorating store. They are a really nice material and the colors match really well. So my design was mostly based on the size and colors of the fabric. And to make them more my style, I added 3 kinds of ribbon.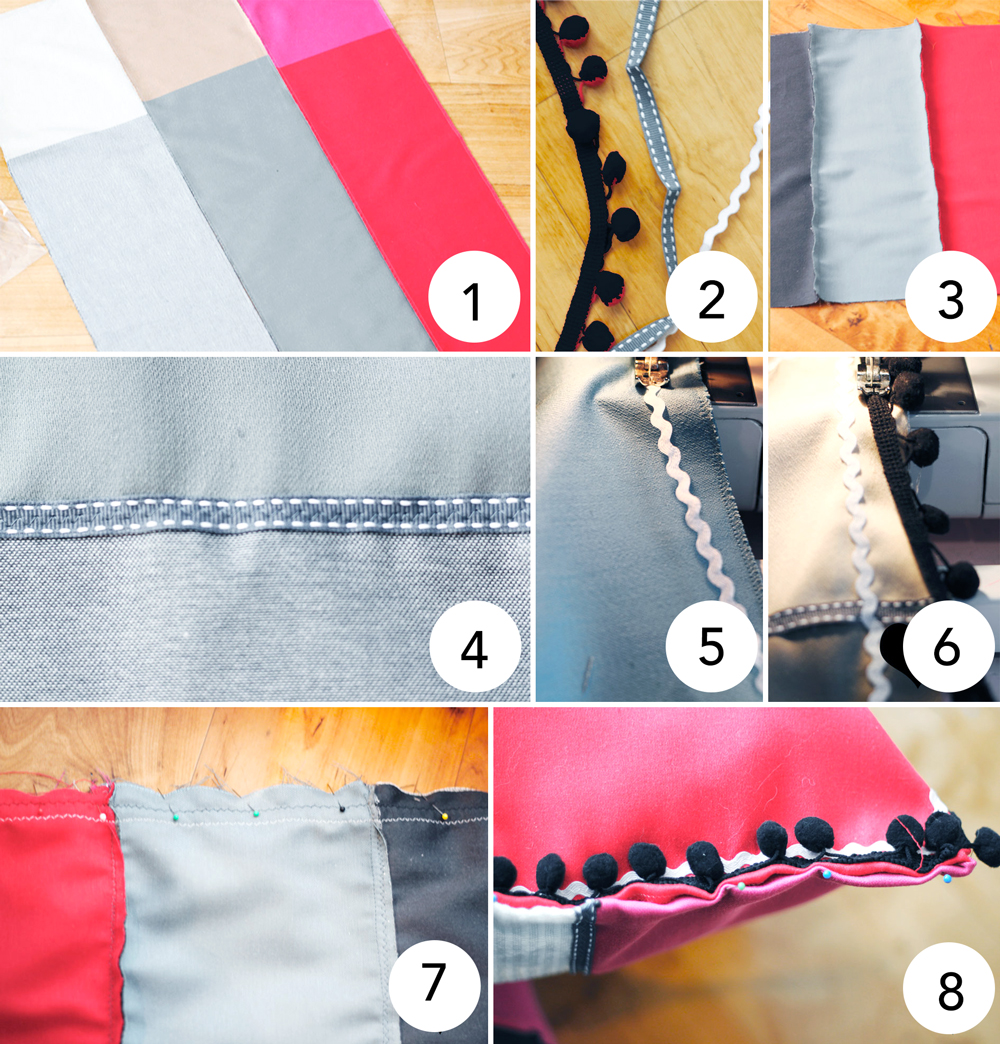 1. Pick you're pieces of fabric, go wild and choose bold colors! (not on the picture, but also get an old cushion or some cushion filling. Depending on the size you will have to decide how much fabric you will need).
2. Choose which kind of ribbons you would like to use. I used a pompom ribbon, a zigzag ribbon and a regular ribbon with a pattern printed on it.
3. Sew the pieces of fabric together to create the top part of the cushion. Do the same to make the bottom part.
4. Sew a ribbon of you're choice on the seems where you just stitched the fabrics together.
5. Sew the zigzag ribbon 1.5 cm from the edge of the fabric all the way round.
6. Sew the pompom ribbon 1 cm from the edge of the fabric all the way round.
7. Sew the two pieces of fabric together, leave one side open to put the filling, or the cushion in.
8. Fold the fabric inside on the part that is still left open, like on the picture. Sew it closed.