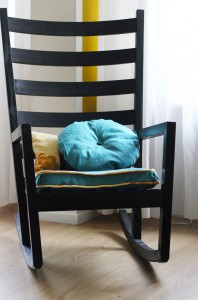 I bought this rocking chair a while ago and didn't have a cushion that matched my other cushions. So I decided to restyle an old cushion that I had to match the others. 
I wanted to give a personal touch to the cushion, and decided to make a unique edge around the stitching.
Here is the tutorial on how to restyle you're own cushion: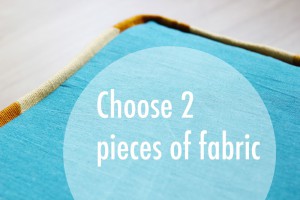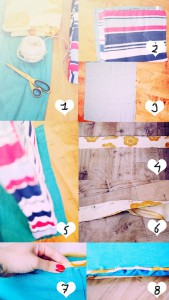 1. Get two different pieces of fabric, a scissor, rope, and an old cushion.
2. put the cushion on a piece of fabric en cut around it, with an extra 1 cm.
3. Repeat this step, to make sure you have two pieces in the same size. These are you're top and bottom part.
4. Cut a long piece from the other fabric. It has to be about 3 cm wide.
5. Put the cushion on its side on the fabric and cut around it with an extra 1 cm. Repeat this for all 4 sides.
6. Put the robe in the middle of the strip and fold the fabric. The rope is now trapped between the fabric. Pin just underneath the rope,to make sure it stays in place.
7. Sew all the parts together, with the fabric piece with the rope sticking out. Leave one part open to put the cushion in.
8. When all sides are stitched together, put the cushion in. And hand stitch the opening.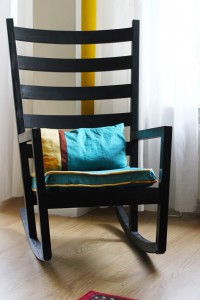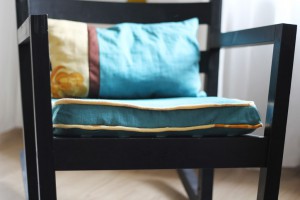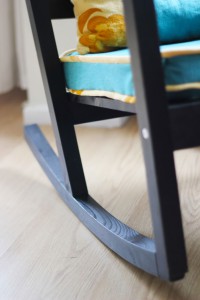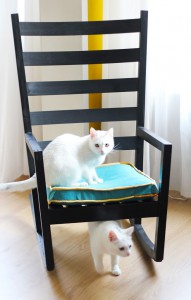 Look at these two cuties, enjoying there new spot! 
♥